Kurdistan PM calls for 'immediate' probe into Baghdad attack, holding 'culprits' accountable
In a phone call with Iraqi Prime Minister Mustafa al-Kadhimi, Masrour Barzani urged for "the culprits" behind the Baghdad attack "to be held accountable to the fullest extent of the law."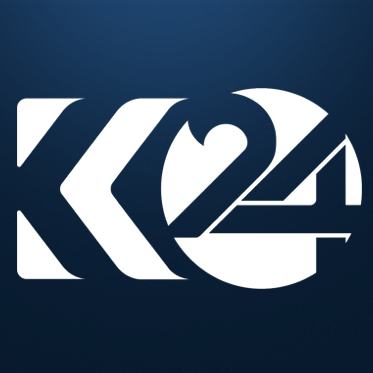 Mustafa Shilani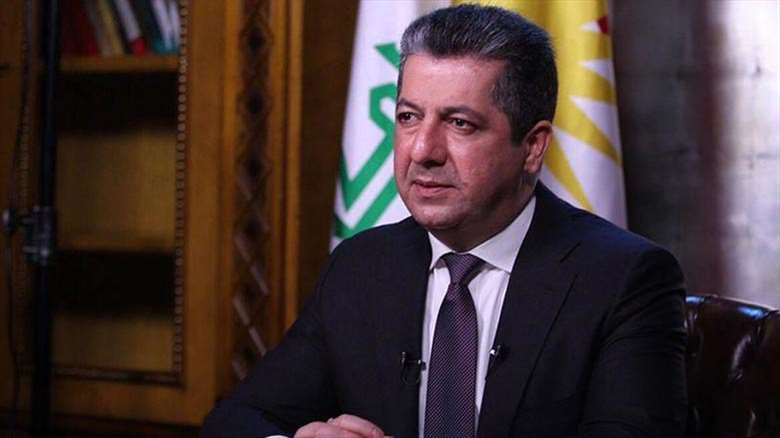 ERBIL (Kurdistan 24) – The Prime Minister of the Kurdistan Region, Masrour Barzani, on Saturday urged his Iraqi counterpart, Mustafa al-Kadhimi, to start "an immediate investigation" into an attack on a Kurdish party's office in Baghdad, and stressed the perpetrators must "be held accountable."
"I strongly denounce today's shameful and reprehensible attack on the offices of the KDP's fifth branch in Baghdad, which resulted in the destruction of property and appalling disrespect of the Kurdistan flag," said Prime Minister Barzani in a statement.
The incident occurred early Saturday when hundreds of marchers carrying flags of the PMF—an umbrella organization of mostly Iran-aligned Shia militias—stormed the main Kurdistan Democratic Party (KDP) office in the Iraqi capital, burning it and the Kurdistan flag.
Read More: Hashd al-Shaabi supporters burn KDP office, Kurdistan flag in Baghdad
"Disrespecting and burning Kurdistan's most sacred symbol, and targeting the offices of a party which has paid the ultimate price in its fight against authoritarianism and to secure the Kurdistani nation's fundamental rights, is a flagrant attack on democratic values and the peace and stability of Iraq," the premier added.
"In a telephone conversation with Iraqi Prime Minister Mustafa Al-Kadhimi, I raised our grave concerns regarding this heinous act of violence and the dangerous mindset behind it," Barzani said. "I urged for an immediate investigation into the matter and for the culprits to be held accountable to the fullest extent of the law."
Reporting on site, a Kurdistan 24 correspondent said the security forces that were present did not interfere to stop the attack. A KDP official in the capital said that no members of the party were hurt during the incident. The head of KDP's Baghdad office asserted that they had alerted Iraqi authorities about repeated threats they had received.
Related Article: Kurdistan President condemns burning of party office in Baghdad, calls for probe
Top Kurdish officials, including Kurdistan Region President Nechirvan Barzani and KDP leader Masoud Barzani, condemned the attack in similarly strongly-worded statements, calling on Baghdad to launch an investigation into the attack.
The violence came after senior KDP figure Hoshyar Zebari—also a former Iraqi foreign minister—said that Baghdad must "clean the green zone" from "outlaw forces" within the Hashd al-Shaabi, members of which routinely target with rockets US facilities and interests in Iraq.
Related Article: Pompeo dismisses Iraqi militias' 'ceasefire,' as US maintains tough line
Editing by Khrush Najari