Pompeo condemns Hashd al-Shaabi attack on KDP's Baghdad office, murder of Sunni Arabs in Salahuddin province
Speaking to journalists on Wednesday, US Secretary of State Mike Pompeo condemned Saturday's attack on the Baghdad office of the Kurdistan Democratic Party (KDP).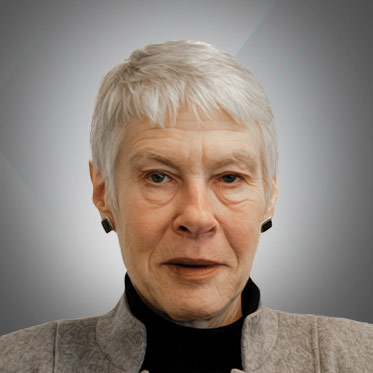 Laurie Mylroie
WASHINGTON DC (Kurdistan 24) – Speaking to journalists on Wednesday, US Secretary of State Mike Pompeo condemned Saturday's attack on the Baghdad office of the Kurdistan Democratic Party (KDP), as well as the murder later that day of eight Sunni Arabs in Salahuddin province.
The assaults were carried out by extremist, Iranian-backed elements of the Popular Mobilization Forces (PMF), known in Arabic as the Hashd al-Shaabi.
The two attacks were earlier condemned in written statements issued by State Department Spokesperson, Morgan Ortagus.
Read More: US accuses 'Iranian-backed elements' of attack on Baghdad KDP office
Read More: US denounces Hashd al-Shaabi murders of civilians in Salahuddin province
However, Pompeo's articulation of the condemnation is significant, both because of his very senior position and because his statement was recorded on video. It signals the seriousness with which Washington takes the matter.
"In Iraq last weekend, Iran-backed terrorists burned down the Baghdad headquarters of the Kurdistan Democratic Party and a second group murdered eight Sunni Arabs in [Salahuddin] province," Pompeo said.
Pompeo also suggested that the Iraqi government has responded to the strong warnings that he has recently issued about the need to bring the Iranian-backed militias under control and end their violence.
"We in the international community support Prime Minister [Mustafa al-] Kadhimi and the Iraqi Government's growing efforts to hold accountable Iran-supported arms groups that are undermining Iraq's stability and its sovereignty," Pompeo added.
Kadhimi is currently on a European tour that began on Monday in Paris, where he met French President Emmanuel Macron. On Tuesday, he saw German Chancellor Angela Merkel in Berlin, and on Wednesday, he arrived in Britain.
Kadhimi fled Iraq in the 1980s, eventually settling in the United Kingdom, where he obtained British citizenship.
The US, France, Germany, and Britain are, most probably, coordinating their policies, including in urging Kadhimi to clamp down on the militias, while offering their support to him in doing so.
A New Mastery of Details
As a superpower with far-ranging global interests, it is easy for the US to concentrate on other major powers, like Russia and China, while neglecting the concerns of smaller states, even not understanding those entities very well.
But if senior figures lack such an understanding, how can they make the right policy decisions?
That was certainly a problem under Pompeo's predecessor, Rex Tillerson, widely considered to be one of America's worst secretaries of state—despite being supported for the position by major Republican national security personalities, including Condoleezza Rice, Robert Gates, Stephen Hadley, and James Baker (all of whom had business dealings with Exxon-Mobil, the oil giant that Tillerson headed, before becoming Secretary of State.)
Iraq was an important issue for the US, during Tillerson's tenure, but he made some significant gaffes. Although the State Department's effort to draw Iraq into the "Arab fold" began under Tillerson, it was compromised by inattention and irresolution, reaching all the way to the Secretary himself.
In October 2017, the US sponsored a rare joint meeting in Riyadh among Saudi King Salman, Iraqi Prime Minister Haider al-Abadi, and Tillerson himself.
Notably, the summit occurred mere days after the Iranian-backed attack by the Hashd al-Shaabi on Kurdish forces in Kirkuk and other disputed territories.
While in Riyadh, Tillerson said that "Iranian militias" in Iraq "need to go home." Of course, the militias consist of Iraqis, not Iranians, but they are supported by Iran.
Tillerson was subsequently rebuked by Abadi, who told him that the PMF were "part of Iraq's institutions," as he rejected the charge that any of them acted as proxies for Iran.
"Popular Mobilization fighters should be encouraged, because they will be the hope of country and the region," Abadi told Tillerson.
Nonetheless, it was US policy to support Abadi for prime minister in the 2018 elections—which he lost, eventually paving the way for Kadhimi.
Read More: Is the State Department undermining White House policy?
Two months after his gaffe in Riyadh, Tillerson made another in Washington, when he stated, "Iraqis are Arab."
Fully one-fifth of Iraq's population is Kurdish, and Iraq's 2005 constitution deliberately does not describe Iraq as an Arab state.
The State Department's condemnations of the Hashd al-Shaabi attack on the KDP's Baghdad office, including Pompeo's statement, appear to reflect a much deeper and more nuanced understanding of the political situation in Iraq, which is necessary to formulate a coherent and more effective policy.
Indeed, those with an eye on history may want to note that Pompeo's statement appears to be the first time that a US official of Pompeo's seniority has condemned an assault on the KDP or on any other Kurdish party for that matter.
Editing by Karzan Sulaivany