Iraqi forces implement first phase of agreement on Sinjar
Police forces began removing banners and flags of different armed groups in Sinjar's government offices.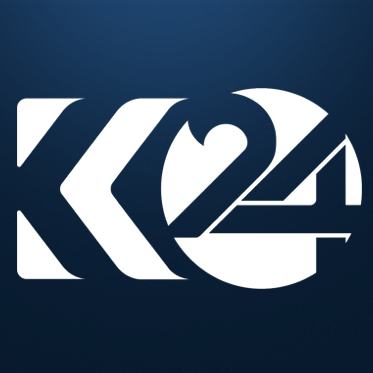 Mustafa Shilani
ERBIL (Kurdistan 24) – The Iraqi Federal Police started implementing an agreement—between Baghdad and authorities in Erbil—that demands the eventual ouster of militias from the disputed Sinjar region north of the country.
Police forces began lowering banners and flags of different armed groups on public grounds in Sinjar (Shingal).
The Government of Iraq and the Kurdistan Regional Government (KRG) announced on October 9 they had reached an agreement to restore and normalize the situation in the Shingal area, where competing armed groups are active.
Read More: UN envoy to Iraq calls for Sinjar agreement to be implemented
The agreement, supported by the international community, aims to remove the Kurdistan Workers' Party (PKK) fighters and the Popular Mobilization Forces (PMF) from the strategic city on the border with Syria.
Implementation by Baghdad came after intensive rounds of meetings recently between senior Iraqi and KRG officials. The mayor of Shingal, Mahma Khalil, explained to Kurdistan 24 that the move by the Federal Police "comes in the context of implementing the Shingal Agreement."
The flags removed included those of the PMF, the Sinjar Resistance Units (YBŞ)—a PKK-aligned paramilitary group that receives salaries from the PMF—, and the Ezidkhan Protection Forces. In their stead, the police hoisted Iraqi flags on the city's official institutions.
Related Article: Three countries, including US, condemn PKK attacks on KRG security forces—ongoing since Sinjar agreement
The Federal Police will protect the area up to the Syrian border, according to the agreement. It also calls for the election of a new Shingal administration and pushes for the formation of a local force to manage its security.
Before the so-called Islamic State overran Shingal in August 2014, it was home to some 200,000 residents, most of them members of the Yezidi (Ezidi) religious minority. The terrorist group proceeded to kidnap and massacre untold numbers of people, and thousands of women and girls were forced into sexual slavery. Those atrocities are now widely recognized as genocide.
Over six years since then, much of Shingal remains uninhabitable rubble, and very few of its former residents have returned to their homes. Tens of thousands of Yezidis from Sinjar and surrounding areas remain displaced in the Kurdistan Region. Others fled to Europe and other areas abroad.
Editing by Khrush Najari