Female Kurdish writers break through local, international barriers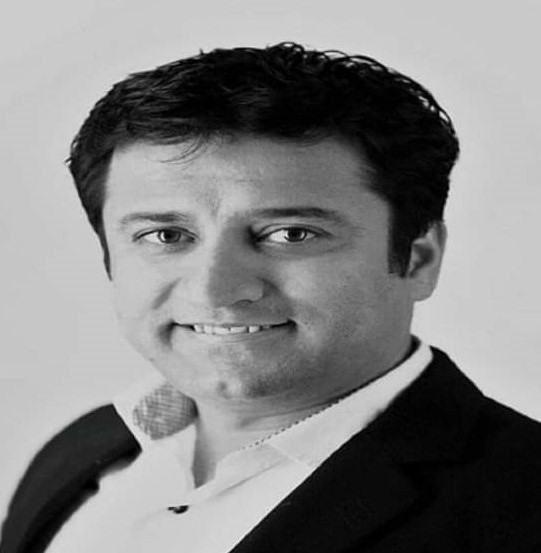 Goran Sabah Ghafour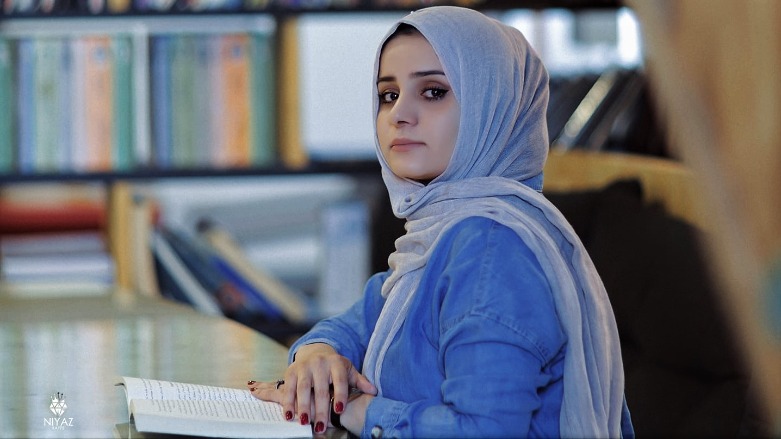 ERBIL (Kurdistan 24) – Helen Palany directly challenged a host of societal norms when she first started writing ten years ago, and she had to do it all alone.
Palany, 25, in April published "Bafri Resh" ("Black Snow" in English), her debut novel. Having come that far is quite a success, she says, crashing through the social, religious, and familial obstacles that threaten to trip her up at every step.
"I had to work hard, to be brave, and to challenge everything around me to get published," she told Kurdistan 24.
That fight took her ten years to win. Now that she's been published, her family has finally come around to supporting her.
"Nothing makes me happier than that," she said. "To have your family stand behind you when you write."
Black Snow is the story of a young girl who fights to get back her lover. Social issues and class differences hinder their marriage, but they do not give up until they cast aside their chains.
When the book hit the market, Palany says she was initially very anxious about readers' potential reactions. "Deep inside, I feared that readers might not enjoy it. I told myself that the novel might become a source of shame for me."
She has since overcome that fear, with the help of readers, reviewers, the media, and other novelists who welcomed the novel.
"Black Snow is a strong voice of a woman who wants to tell the society 'no'," Glena Karzan, a reader, told Kurdistan 24. "The writer talks about female issues in a simple language."
Another writer, 24-year-old Nawras Mohammed, address gender issues head-on in her prose, working to change the attitude of men who like to think that their female counterparts are somehow less capable in such realms as literature.
"Males' mindset toward females is typically that women are not capable of doing anything. When I publish a poem, the first question I get is, 'Is this your own work?' They have their doubts."
Besides using her writing as a tool with which to fight misogyny and other limiting social mores, it also serves as a means for her to escape, to be free.
Her family supports her, but she says that support does not remove all hurdles from her path. "I have learned to find a way to not give up writing as it is my source of happiness."
In 2020, Mohammed won the Nusyar National Award for the first book in her debut collection of poems titled, "Shiqarta," or, in English, "Matches."
She, too, says she is no longer afraid of society in the same way, but does fear her audience. "I want to meet my readers' expectations and that is a hard fight."
When they communicate to her that they enjoy her poems, this makes Mohammed try harder to keep improving her writing. "I've received many letters from my readers, telling me how my poems affect them in a positive way, and that makes me so relieved."
To get published as a woman is not so difficult in and of itself, she says, as many publishers do encourage female voices being heard. But, she adds, to start getting the first words down is very difficult, as it is to keep them coming to create a coherent piece of writing.
"We need to break all the chains and I think I have done it. Before getting published, everyone tells you to stop. Once you are published, though, they become your fans."
Huda Kazim was only 14 years old when she published her debut novella. At the time and since, she faced a seemingly inexhaustible supply of hindrances at every turn.
"But I couldn't care less," she explained. "I worked and I got it done. I published my writing and what people were saying didn't bother me at all."
Her dream, just like Palany and Mohammed, wasn't merely approval, but to get published in the real world. She said that she especially likes to see her works translated into other languages, something writers strive for with a passion, whatever their gender.
Huda, now 18, does not write exclusively about social issues and thinks authors should write about anything they think needs to be addressed.
Her second book, "Barani Marg" ("Rain of Death") enjoyed a warm reception from readers. Besides tackling social issues, the novel touches upon politics as well through the story of a family that goes through trying times in the 1960s.
When Huda was younger, she wanted to read a book penned by a young girl, but simply could not find anything of the sort. She then decided to write one herself and, as a result, gained praise and notoriety along the way.
Among other challenges for young writers who are tenacious and skilled enough to be published is getting them in front of would-be readers. Such books are not available in most bookstores due to a poor distribution system and lack of what one could call a literary infrastructure.
Kurdish women have to fight the norms of society to reach multiple freedoms that male writers often take for granted, Kazim says, but feeling truly free to write whatever is in one's mind can often be the most elusive of goals. Palany, for instance, self-censors herself by avoiding deep delves into either politics or religion.
All three women have survived many hardships and are still writing; still flourishing.
Their message behind the process of creative writing is clear: Talk about things considered taboo, show by example that women are not weak or incapable and that it is possible to succeed.
Editing by John J. Catherine