Netherlands pledges continued key support for Kurdistan Region agriculture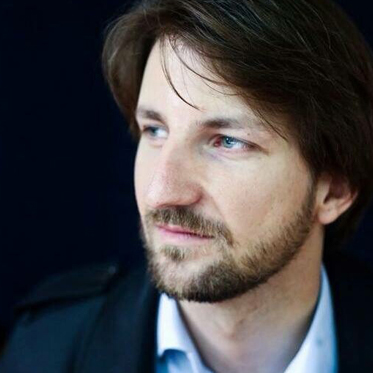 Wladimir van Wilgenburg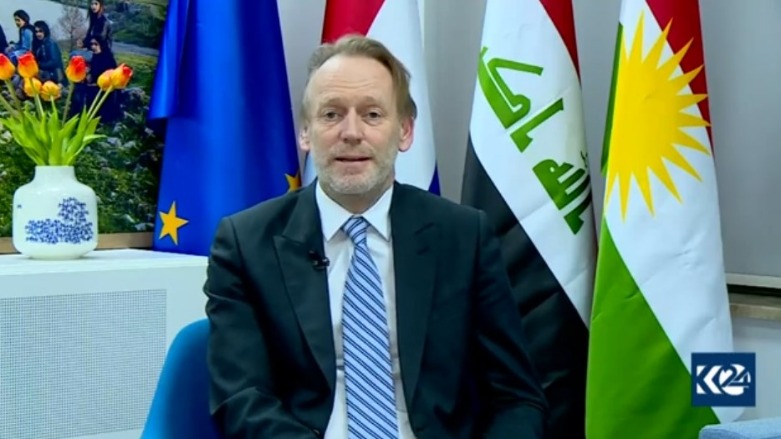 ERBIL (Kurdistan 24) – Hans Akerboom, the Dutch Consul General in Erbil, told Kurdistan 24 in an interview on Monday that his government is continuing its extensive assistance to develop the autonomous Kurdistan Regional Government's (KRG) agricultural sector, including receiving two recent KRG agricultural missions to the Netherlands.
In-depth interview with Kurdistan24 about the Netherlands support in the field of agriculture. Last week, two agricultural missions visited the Netherlands. And 23-26 November, a large Dutch agricultural mission will visit the #KRI for the AgroPack Fair. https://t.co/o6usaIdIeF pic.twitter.com/tv3pk9lkgD

— Hans Akerboom (@jtmakerboom) November 9, 2021
"The Netherlands (is) more or less the same size as the Kurdistan Region of Iraq, but still we are producing and exporting so many vegetables and fruits," he said. "And we can only do that because we have a lot of innovation in the Netherlands.
"And if you look to the Kurdistan Region, it's also important that maybe one of those innovations be transferred to this region because you have so much land and the land is very fertile."

He underlined that the KRG is now dependent on cheap imports of fruits and vegetables from other countries like Iran and Turkey.

"And you pay a lot for that," he remarked. "The prices are very high and the quality is not fresh anymore. So, why should you do that when you have a lot of land and you can be innovative to produce your own products. As the Netherlands, we try to help you by doing so."
Aside from the obvious economic advantages of boosting local agriculture, it also is a key prerequisite to becoming as "food independent" as possible, an issue that has emerged in the minds of many after seeing the effects of both the coronavirus and shortages that resulted from embargoes Baghdad imposed on the autonomous region after its independence referendum of late 2017.
Over the past few years, farmers in the Kurdistan Region have called on the KRG to block the significant flow of foreign products that are already produced or grown domestically, lowering market prices to the point where it is difficult to make a living.
"What you do not want is that, internally, is that farmers in the Kurdistan Region cannot compete with the foreign products."

Read More: Kurdistan Region bans tomato imports after demonstration by local farmers
Over the past two weeks, two separate agriculture-themed delegations from the Kurdistan Region have visited the Netherland, one made up of government specialists and a second comprised of local businessmen.

"They were so amazed by what they encountered in the Netherlands," Akerboom said. "They visited farms, they visited flower markets, they visited flower auctions, and they visited factories that are really full of innovative products."

This was ideal, he said, "Because there is so much to win from the agriculture sector, especially in the field of innovation."

He added that Kurdish farmers now use a lot of pesticides, which he said is "not very healthy for the products you eat. But, by innovation, maybe you don't need to use pesticides anymore and the quality of those products would be even far better than the quality you have now."

The Dutch Consul-General said he has lived in the "beautiful Kurdistan Region" for over a year now and has visited a lot of the places it has to offer.

"I have seen with my own eyes that you have a lot of land available for agriculture and it's not used at the moment, but the land is so fertile you really have a good quality and good climate for producing fruits, vegetables, and even flowers," he continued, adding, "But, of course you need a lot of expertise, you need exports from other countries like the Netherlands to support. You need good innovation, glass houses, and the knowledge to produce whatever you want to produce."

Although the oil sector is currently the most important in the region, Akerboom said that agriculture is the second largest sector. "So you have to invest in that, and I am very happy to see that your government is working with my government to improve the agriculture sector in the Kurdistan Region."

Kurdistan Prime Minister Masrour Barzani, during Late October's MERI Forum 2021 in Erbil, also highlighted the importance of diversifying the economy, especially agriculture. "We never stopped despite all the challenges; we continue doing the program and we've built so many projects."

Read More: Kurdistan Region PM outlines current key KRG policies at MERI Forum 2021
Currently, the Dutch government supports farmers in areas like in Erbil, Duhok, Halabja, Zakho, and in Suleimani. However, Akerboom said that the next step is to work with major businessmen to support small farmers to work together. "

For example, in Duhok province's Rovia district, the Dutch government is supporting a big entrepreneur in the field of potatoes to make french fries and chips. "What he is going to do, together with the Netherlands, is to involve small farmers to grow their potatoes in order for them to supply this new factory in making chips."

Read More: Kurdistan PM lays foundation stone of potato processing plant in Duhok
As a result, he said, there are hundreds of people that are able to work on those farms and in the field. "This is an example we do as the Netherlands for the Kurdistan region."
Moreover, the Dutch will also be represented in the AgroPack Fair in Erbil from Nov. 23 to 26, the largest agrofood event in Iraq.

"There will be quite a lot of companies from the Netherlands there," he said, adding that they will also hold a matchmaking event to link Dutch business companies from the Netherlands with companies from the Kurdistan Region.

Furthermore, Akerboom also said there are opportunities in the Kurdistan Region to produce flowers. Although there are already several flower shops importing Dutch flowers that are flown in by plane, it would be much cheaper to produce flowers locally.

"That's quite expensive and we are trying to support the Kurdistan Region to see if the flower business can also be profitable here."

"But," he concluded, "I cannot promise you that you will be famous like the Netherlands for their flowers, but you have to start somewhere."