New Kurdish music group aims to revive Kurdish folk music
"We would like to highlight Kurdish culture in our work and preserve it."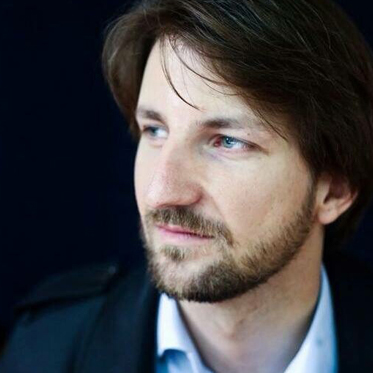 Wladimir van Wilgenburg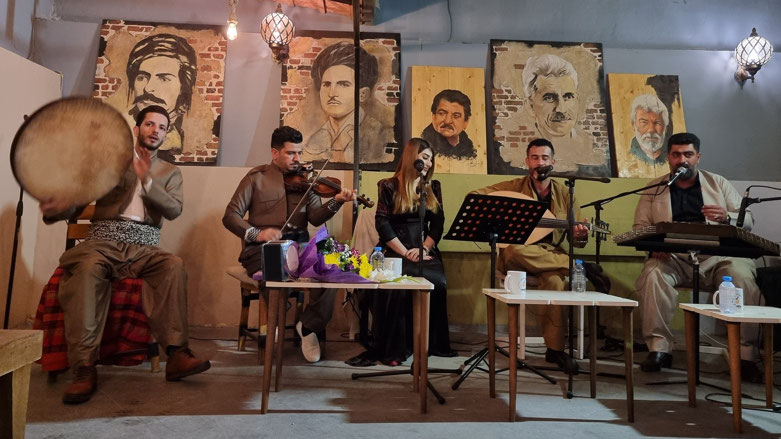 ERBIL (Kurdistan 24) – The Kojen Musical Band, a new Kurdish music group that was announced with a concert in the Nazdar Heyran cafe on Tuesday, aims to revive Kurdish folk songs.
"Our band performs traditional music. Unfortunately, folklore songs are disappearing after a while. We aim to revive the old music and have it listened to by the young generation," Parastoo Karzan, a female Kurdish singer from Iranian Kurdistan and one of the band's lead singers.
"Nowadays, music [in Kurdistan] has changed to Western and foreign styles," she said. "Our original Kurdish pieces are scarce. We try to serve Kurdish culture through this art that would be listened to by the youth."
Kojen Musical Group performs in the traditional Nazdar Heyran cafe in the Kurdistan Region capital Erbil.

📸 Wladimir van Wilgenburg pic.twitter.com/qfqXA5vjgy

— Kurdistan 24 English (@K24English) March 1, 2022
"Previously, I was part of another band, and I used to sing in Farsi," she added. "It has been two years since I shifted (started to sing) to Kurdish music. I have been living here in Kurdistan Region for four years. I am from the city of Bokan in Rojhelat – where (famous Kurdish singer) Hasan Zirak also comes from."
Ari Teyfour plays the traditional Kurdish percussion instrument daf. He is originally from Kirkuk but lives in Erbil.
He underlined that all the band members are experienced artists.
"They have worked for many years in the field of art," he said. "We have assembled in the city of Hawler (Erbil), and we have decided to serve Kurdish culture."
"Some in the Kojen Band are from the city of Kirkuk, others are from Hawler, and our vocalist, Ms. Parastoo, is from Rojhelat Kurdistan," he added.
View this post on Instagram
"Tonight's performance was to publicly announce our band, and we wanted to introduce our group at this place. We will continue to perform, but not necessarily in one place. We will work with different Kurdish artists. We would like to highlight Kurdish culture in our work and preserve it."
"Social media and TV channels have unfortunately contributed to the fading of Kurdish culture by broadcasting pieces that are strange to our ancient culture," he added.
Teyfour says their band speaks of the Kurds and refers to all Kurds from all parts of Kurdistan. "We perform rhythms that originate from Rojhelat (Iranian Kurdistan). We might in the future play musical pieces from Bakur (Turkish Kurdistan) as well. Our overall goal is to preserve Kurdish art and culture."
He said they will also try to work on music from the Kurmanci dialect from Rojava (Syrian Kurdistan) and Bakur.
Rebin Fetah, the manager of Nazdar Heyran café, told Kurdistan 24 that the Kojen band was established in Nazdar Heyran.
"We plan to hold a once-per-week performance," he said. "Now we are sitting inside, but in the next few weeks, we will have a performance outdoors in the garden, and more people can join in to enjoy the music."
"We might also increase the number of band members and have larger activities," he added. "We have thought of establishing a special studio for our work so that we can record some of the original Kurdish music."
"Re-recording this valuable art will help preserve the lost rhythms."