14 Kurds killed in building collapse in Kurdish neighborhood of Aleppo, Syria
The bodies of 14 people who died were removed from the collapsed building by rescue workers.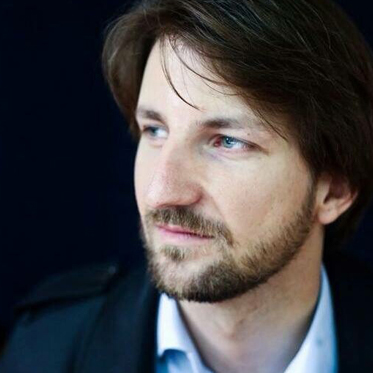 Wladimir van Wilgenburg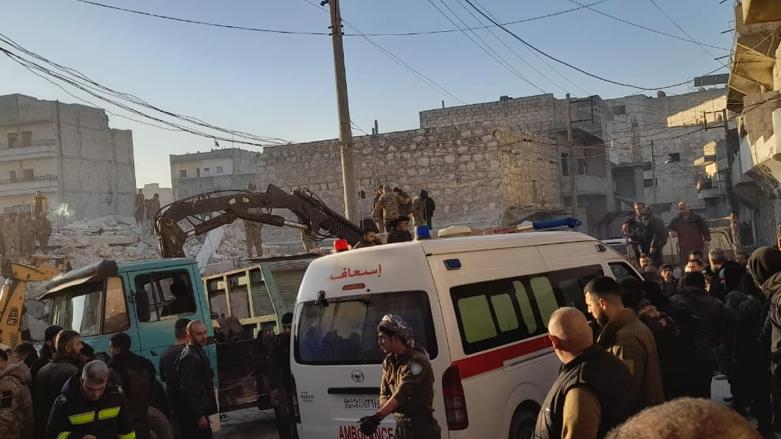 ERBIL (Kurdistan 24) – A five-story building collapsed in the Kurdish-majority Sheikh Maqsood neighborhood in Aleppo city on Sunday, reportedly killing 14 people.
A source from Sheikh Maqsood told Kurdistan 24 that the building collapsed this morning, where seven families lived.
The source said emergency teams, security forces and a number of ambulances have responded to the scene and are trying to rescue the trapped individuals.
So far, one 15-year-old child and an elderly man have been rescued. However, the bodies of 14 people who died were removed from the collapsed building.
Most of the victims were displaced civilians from the Kurdish city of Afrin.
The cause of the collapse is still unknown, and efforts to rescue those still trapped are ongoing. It is expected that the number of victims will rise.
The UK-based Syrian Observatory for Human Rights (SOHR) reported that ten civilians, displaced from Afrin city, died as an initial death count, due to the collapse of a five-story building.
Syria's state-run SANA news agency reported that the building collapsed due to water leakage in the building's foundation.
The majority of the Sheikh Maqsood neighborhood in Aleppo are Kurds from Afrin, who fled after the occupation of the city by Turkish forces and Turkish-backed groups in March 2018.
Read More: Two Kurdish children die in Aleppo due to Syrian government siege
Earlier this month, two children died due to the siege of the Syrian government on the Kurdish-held neighborhoods of Al-Ashrafiyyah and Sheikh Maqsoud in Aleppo.
For three months, the Syrian government's 4th Division has prevented the entry of diesel, gasoline, and other necessities into neighborhoods held by Kurdish forces, causing electricity blackouts and shortages of medicine.