German recognition of Yezidi genocide is a significant move: KRG Coordinator
"We, as the Kurdistan Region Government, have an important role in these efforts."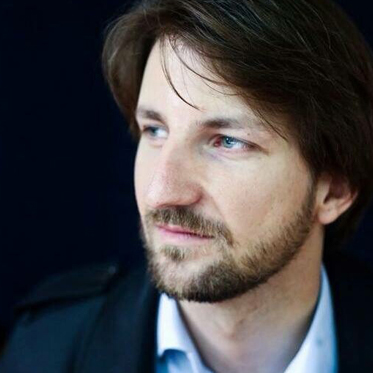 Wladimir van Wilgenburg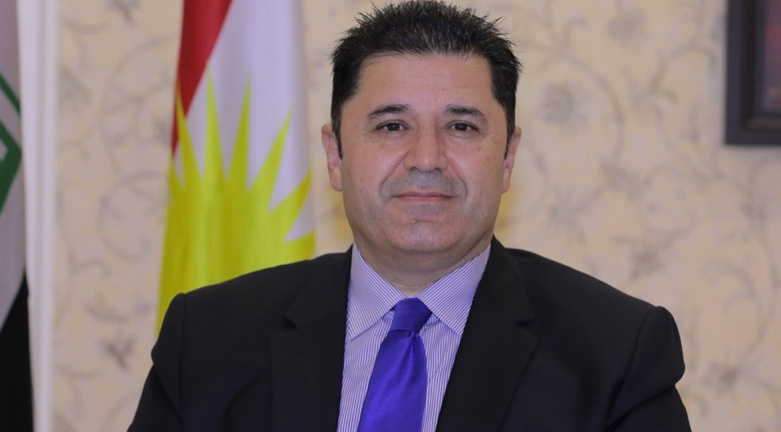 ERBIL (Kurdistan 24) – Head of Kurdistan Regional Government (KRG) Office for International Advocacy, Dr. Dindar Zebari, announced that the KRG is working with Germany and other countries to share information on the crimes committed against the Yezidi's through UNITAD.
"The recognition by the German Parliament of the crimes committed by ISIS against the Yezidi and Kurds in Iraq as a genocide is a significant move," Dr. Zebari said in an interview on the KRG website.
Read More: German parliament's Yezidi genocide recognition is a crucial step: German FM
In 2017, the United Nations Security Council created UNITAD (Investigative Team to Promote Accountability for Crimes Committed by Da'esh/ISIL) to focus on the war crimes committed by the terrorist organization in Iraq.
"We, as the Kurdistan Regional Government, have an important role in these efforts," he added.
"The German Parliament's recognition of this crime, committed against our Ezidi (Yezidi) sisters and brothers, is a significant step, both politically and emotionally. We are now collaborating with Germany and other countries to share data, information, and research," he said.
"We shared detailed data with Germany and others through UNITAD. Therefore, this is an important collaborative process."
To date, more than 10 countries have recognized the Yezidi genocide. "The UN Security Council's international team, which have offices in Erbil and Duhok, will play a critical role in the future trials of ISIS militants for all three international (war) crimes," he said.
"In the Kurdistan Region, we have created a High Committee for the recognition of crimes committed by ISIS, and in our meeting last Wednesday, KRG reiterated its support for the decision by the German Parliament, as well as the German and Dutch people."
Read More: UNITAD work not possible without Iraqi and Kurdish authorities: UNITAD advisor
He said the investigation of the crimes against the Yezidi's begins with conducting research, collecting data, and gathering information, before moving onto a trial process.
"The KRG, with the full support of Prime Minister Masrour Barzani, will cooperate and assist the United Nation's team and the international organizations in their work."
"Trials must continue, and compensation must be given to the victims through an international fund. This step requires a lot of work."
On Mar. 1, 2021, Iraq's parliament ratified the Yezidi Survivors Law, to financially support survivors. However, so far this law has not been implemented, like the Sinjar agreement signed by Erbil and Baghdad in Oct. 2020 that proposes to set up a new administration in Sinjar and a new police force.
The KRG coordinator Dr. Dindar Zebari said "providing financial compensation to those entitled to it will require time, and we in the KRG support this process."
On the Sinjar agreement, Dr. Zebari said that returning 135,000 Yezidi displaced civilians, who are now settled throughout 25 refugee camps in the Kurdistan Region, is strongly dependent on the political decision of implementing the Shingal (Sinjar) agreement.
He added, "so far, it has has not been implemented. Rebuilding authorization, mutual safety, and social security as well as the process of trials are significant parts of the compensation process."
He also said that Peshmerga forces bravely rescued Shingal and surrounding areas from ISIS terrorists. During the fight against ISIS, however, 1,700 Peshmergas were killed and 11,000 were injured.
Read More: Yezidi women remain missing 8 years after Yezidi genocide
He said KRG's efforts are enduring in the process of rescuing Yezidis and documentation of ISIS crimes against them. Thousands of Yezidi's are still missing.
"The government has done great work in collecting information and providing detailed data to the international team. The trials of 1,600 terrorists have began in Kurdistan, based on the 2006 Anti-Terrorism law. In 2021 and 2022 alone, nearly 300 ISIS members have been tried in Kurdistan. Trials are still ongoing," he concluded.
Dr. Zebari said that the KRG's collaboration with the international team started in 2014. "On the global level, hundred attempts have been made and dozens of gatherings were held from within the International Criminal Court and the UN Security Council to the Human Rights Council and Geneva."
Moreover, he said, they "will discuss ways to increase our visits and field work to help the process of recognizing these crimes. In collaboration with the international team, we need to find more funding for our research projects and compensation for the victims."