Greek foreign minister marks first European minister visit to quake-stricken Turkey
Dendias pledged that his country would continue its support for the country.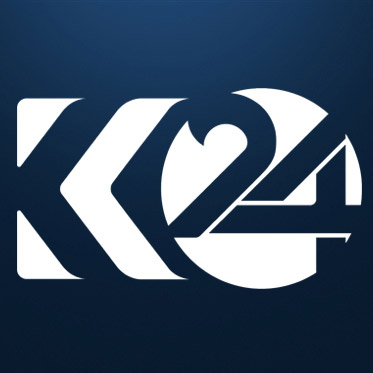 Kurdistan 24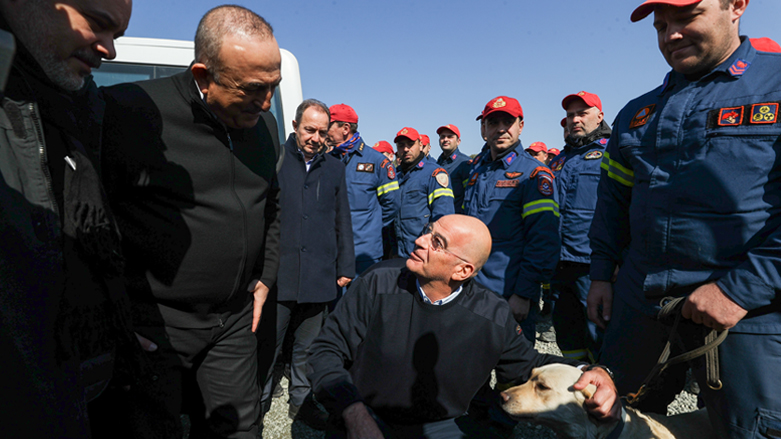 ERBIL (Kurdistan 24) – The Greek Foreign Minister Nikos Dendias on Sunday arrived in Turkey as the first European minister since the disastrous earthquake that rocked the country on February 6.
Dendias was received warmly by his Turkish counterpart, Mevlut Cavusoglu before the two embarking a helicopter tour to the regions struck by the natural disaster.
The two diplomats, whose countries' relations often witness tensions, visited the southern province of Antakya, where the Greek rescuers are working to save the lives of those trapped under the rubble of the collapsed buildings.
Dendias is the first European minister to have visited the country since the earthquake and its powerful tremors had shaken the country and neighboring Syria, in which over 28,000 people died while more than 80,000 others are wounded.
The Turkish minister thanked the Greek government and the nation for sending rescue teams and other assistance to the country immediately.
"The good neighborly relations can be seen during such challenging times," Cavusoglu said in a presser in Hatay province, recalling the history of cooperation between the two countries in times of crisis, particularly the deadly 1999 earthquake that killed up to 18,000 and affected Greece as well.
Dendias pledged that his country would continue its support for the country. He later visited the Greek aid mission.
"In order to improve our relations, we do not have to wait for another earthquake or another disaster, the Greek diplomat said.
Turkey and Greece, both NATO members, have recently exchanged fiery remarks with each other over energy and territorial disputes. President Recep Tayyip Erdogan even threatened an invasion of the country.
Sitting on major seismic fault lines, both countries have a history of helping each other during natural disasters.
Tens of thousands of international rescuers, including those from the Kurdistan Region, have rushed into Turkey to help in rescue efforts.
Barzani Charity Foundation (BCF), as the first international aid organization, delivered aid to Syria's hardest-hit Jinderis town in the north on Saturday.