Wife of human rights lawyer to run in Turkish opposition party in Diyarbakir
She will most likely run as a candidate in the Turkish elections in the Kurdish majority province of Diyarbakir.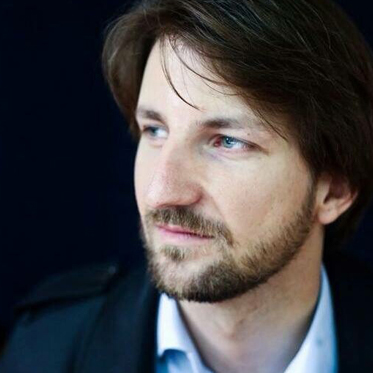 Wladimir van Wilgenburg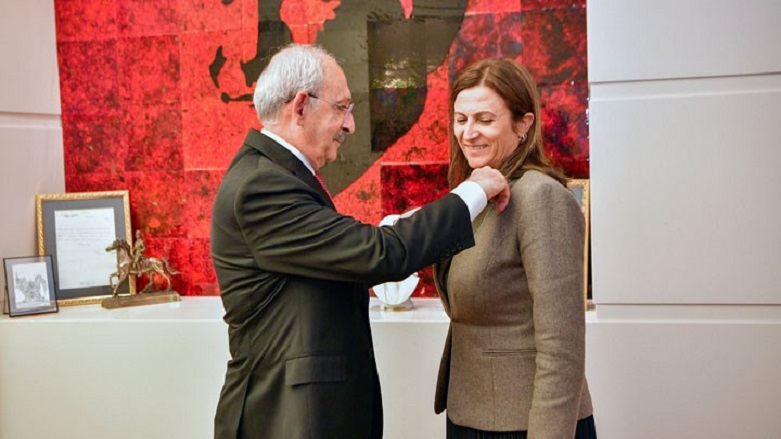 ERBIL (Kurdistan 24) - Turkan Elci, the wife of human rights lawyer Tahir Elci, who was killed in 2015, joined Turkey's opposition People's Republican Party (CHP) on Friday and is expected to run in Turkish elections in May in Diyarbakir (Amed).
Eski Diyarbakır Barosu Başkanı Tahir Elçi'nin eşi Türkan Elçi, CHP'ye katıldı. Elçi'ye parti rozetini CHP Genel Başkanı Kemal Kılıçdaroğlu taktı pic.twitter.com/HY14T6WdzT

— Kurdistan24 Türkçe (@K24Turkce) March 17, 2023
CHP leader Kemal Kilicdaroglu on Friday gave her the party badge as a sign of her membership.
Her candidacy could signal a new outreach by the CHP to the Kurdish population. The Kurdish vote could play a decisive role in the Turkish presidential and parliamentary elections, that will be held on May 14. The main Turkish electoral alliances need Kurdish votes to gain a majority to form a government.
On Nov. 28, 2015, Tahir Elci, the former head of Diyarbakir Bar Association, was shot in the head shortly after giving a statement at a press conference during a street shootout between plainclothes police officers and suspected members of a youth wing of the Kurdistan Workers' Party (PKK).
Read More: Kurdish lawyer likely killed by Turkish police: Investigation
A 2019 report by a forensic research organization concluded that Tahir Elci was most likely killed by police officers at the scene, and not the PKK.
The killing of the Elci sparked outrage among the Kurds and the opposition in Turkey, leading to a series of condemnations by leaders, including Masoud Barzani, then-President of the Kurdistan Region of Iraq. Until today, the case remains unresolved.
Kilicdaroglu is the presidential candidate of an alliance of six Turkish opposition parties called the Nation Alliance, challenging Turkey's ruling People's Alliance, composed of the Justice and Development Party (AKP) and the far-right Nationalist Movement Party (MHP), led by Turkish president Recep Tayyip Erdogan.
It is expected that the pro-Kurdish Peoples' Democratic Party (HDP) will tacitly support the Turkish opposition, but so far the Republican People's Party (CHP) leader Kemal Kilicdaroglu postponed a meeting with the HDP fearing a Turkish nationalist backlash for meeting with the party, which is often accused of having links the PKK.
AKP has also attempted to get more Kurdish votes by allying with the Kurdish Islamist Huda Par party, which has also led to criticism, since the party has ties to the Kurdish Hezbollah, which has been accused of extrajudicial killings in the 1990s, including the death of Gaffar Okkan, the then-provincial police chief of Diyarbakir.