U.S. Sends 'Bunker Busting' Bombs to Boost Deterrence in Iraq, Syria
The Biden administration has further beefed up its capabilities to deter Iranian-backed attacks on U.S. forces in Iraq and Syria, as The Wall Street Journal reported.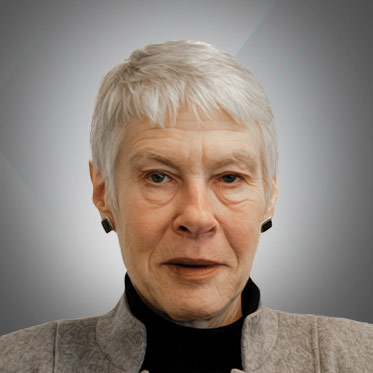 Laurie Mylroie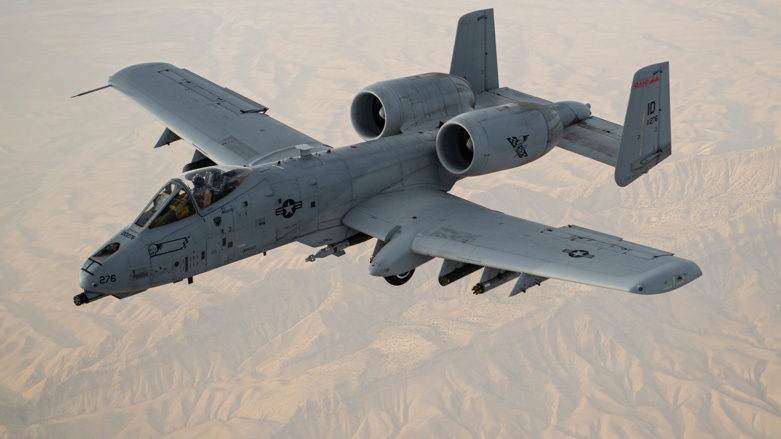 WASHINGTON DC, United States (Kurdistan 24) – The Biden administration has further beefed up its capabilities to deter Iranian-backed attacks on U.S. forces in Iraq and Syria, The Wall Street Journal has reported.
For the first time, the U.S. military has deployed 250 pound "bunker-busting" bombs, the GBU-39/B, in the area. The bombs will be carried by a squadron of A-10 Thunderbolt airplanes (nicknamed the Warthog.)
The primary mission of the A-10 planes is ground attack, and they are used to target enemy tanks and armored vehicles, as well as facilities and installations.
"The A-10s are highly effective at some of the things we need to do," Lt. Gen. Alexis Grynkewich, head of the U.S. Air Force's Central Command, told the Journal.
Indeed, the CENTCOM Commander, Gen. Michael Kurilla, had requested more assets in order "to deal with an increasingly aggressive Iran," as Mick Mulroy, a retired Assistant Secretary of Defense for the Middle East and now an ABC News analyst and co-founder of the Lobo Institute, advised Kurdistan 24.
Mulroy also described the A-10 as "an incredible close air support aircraft," and it now appears that Kurilla's request is being answered.
The dispatch of the A-10s, along with the bunker-busting bombs, represents the second increase this month in U.S. airpower in the region that could be used to retaliate any attacks on U.S. troops.
Notably, these military developments run parallel to a similar toughening, over recent weeks, of Washington's diplomatic stance toward Iran and its malign activities.
Read More: U.S. Sanctions Iran—Second Time this Week
Attacks that Precipitated Deployment of Bunker-Busting Bombs
The latest moves follow a series of strikes by Iranian-backed militias on U.S.forces in Syria, including a March 23 attack that killed a U.S. contractor.
A week before that assault, on March 16, the CENTCOM Commander testified before the Senate Armed Services Committee.
Kurilla spoke with some prescience, as subsequent events would suggest. He described Iran as "the largest malign actor in the region" and explained that over the past 90 days, its hostile activity had been increasing. That included attacks by proxy groups on U.S. troops in Iraq and Syria.
Kurilla summarized the problem as a "lack of deterrence against Iran."
Read More: U.S. strikes eastern Syria, after deadly attack by Iran-backed group
On March 23, Kurilla testified before the House Armed Services Committee, noting that Iranian-backed militias had attacked U.S. forces in Syria 78 times, since Jan. 1, 2021.
He also described Iran's modus operandi as using Iranian proxies "to hide its hand."
That same day, those proxies killed an American contractor in northeast Syria.
U.S. Increases Military Muscle
The following day, on March 24, President Joe Biden warned Tehran that his administration would "act forcefully to protect our people."
Until then, the Biden administration had adopted a posture of responding proportionately to such attacks.
However, as Mulroy, along with Sam Mundy, a retired Marine Corps lieutenant general, who headed Marine Corps Forces Central Command, wrote on April 11 in a report for the Middle East Institute, "It is becoming clear that the current policy of 'proportional response' to unprovoked and unwarranted Iranian-linked attacks on U.S. personnel is not working."
"During a Senate hearing on March 28," Mulroy and Mundy continued, "Secretary of Defense Lloyd Austin underscored that point by noting that the United States has responded only four times to 83 Iranian or Iranian proxy attacks" since Biden took office."
Over the past month, however, the U.S. has beefed up its ability to deter such attacks, and if deterrence fails, then it has more air power in theater to facilitate a decisive response.
"The new squadron represents a 50% increase in the number of attack aircraft in the region," Grynkewich said. As explained by the Journal, transferring the A-10s to the Middle East "was part of a broader effort to beef up the American military presence amid rising concerns about attacks by Iran and its militant allies across the region."
On March 31, the U.S. "decided to extend the deployment of the George H.W. Bush carrier strike group to provide options to policymakers after last week's deadly attacks in Syria by Iran-backed forces," Reuters reported.
Read More: New Figures Raise U.S. Casualties in Iran-backed Attacks in Syria
Just what will come of these latest U.S. moves remains to be seen, but it does suggest that the Biden administration intends, at least, to respond to attacks by Iran or its proxies more vigorously than it has in the past.