U.S., Turkey Sanction Radical Islamic Terrorists
The two men, almost certainly, have assets in Turkey, and assuming the decision is properly implemented, those assets are now frozen and inaccessible to them.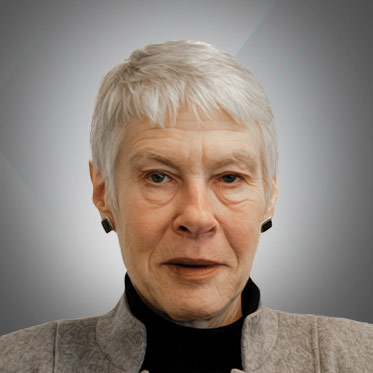 Laurie Mylroie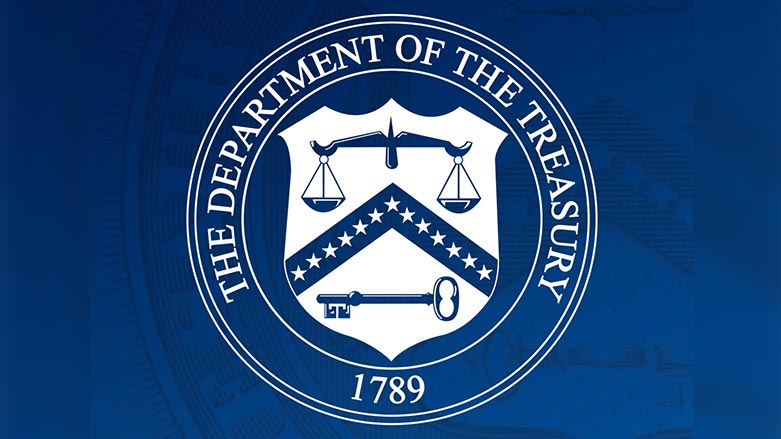 WASHINGTON DC, United States (Kurdistan 24) – The U.S. announced on Tuesday that, in coordination with Turkey, it had sanctioned two individuals involved in financing radical Islamic groups in Syria.
The U.S. and Turkey have taken "joint action" against the two men, the U.S. Treasury Department said in a written statement. Most significantly, "the Turkish Ministry of Treasury and Finance and the Turkish Ministry of Interior have implemented an asset freeze" against them, it explained.
As both individuals are residents of Turkey, this decision could have significant consequences. Many times, individuals designated for sanctions by Washington do not have property in the U.S., and it is difficult to understand the immediate, tangible consequence of the U.S. action.
However, this case is different, as the two individuals, almost certainly, have assets in Turkey, and assuming that the decision will be implemented, those assets are now frozen and inaccessible to them.
One of the two men, Omar Al-Sheikh, is a Syrian, born in Aleppo. He has been residing in Turkey's southern province of Kilis. The other man, Kubilay Sari, is a Turk, although he is of Uzbek heritage. He has been living in Istanbul.
The U.S. Treasury Department's statement also provided background information about the terrorist groups to which the two men belong. Rather than being fixed and well-established organizations, as many people imagine, the groups appear fluid, often split by rivalries, and then re-emerging as other groups, under other names.
Omar Al-Sheikh
Al-Sheikh is a senior figure in Hay'at Tahrir al-Sham (HTS), the Treasury Department said. HTS is a successor organization to the al-Nusrah Front, which was founded in 2012, shortly after Syria's civil war began, by the Syrian opposition to the regime of Bashar al-Assad.
"HTS is a coalition of northern Syria-based religious extremist groups that evolved from al-Nusrah Front," the Treasury Department said, as it described the al-Nusrah Front as the successor to yet another organization, namely the Syrian branch of al-Qaida.
"During the initial years of Syria's civil war, infighting among al-Nusrah Front, ISIS, and other factions aligned with these terrorist groups led some leaders to shift allegiances," the Treasury Department said.
Thus, in 2017, al-Nusrah Front merged with other groups opposed to Assad's regime to establish the HTS.
Born in Aleppo, the 44 year-old Al-Sheikh, was head of security for HTS, previously the "financial leader" of the al-Nusrah Front. He was sanctioned for those activities.
Kubilay Sari
Sari is a member of Katibat al-Tawhid wal Jihad (KTJ)—which translates as battalions of unity and struggle. "KTJ is predominantly an Uzbek jihadist group," the Treasury Department explained, although its name is, in fact, Arabic.
KTJ "operates primarily in Idlib Province, Syria, and cooperates with other designated terrorist groups active in Idlib, including HTS," Treasury said.
KTJ has also carried out terrorist attacks elsewhere. They include the bombing of the metro in St. Petersburg, Russia, in April 2017. That attack killed 15 people and wounded another 64.
In August 2016, KTJ launched a suicide car bombing of the Chinese embassy in Bishkek, Kyrgyzstan. The casualties proved surprisingly light. Three embassy employees were injured, while the driver of the car was the only fatality.
The 30-year old Sari "has received funds in Turkey from donors on behalf of KTJ fundraisers for the purchase of weapons, such as firearms and mortars," while his bank accounts serve as a major "conduit for financial transfers," the Treasury Department said.
For those activities, Sari was sanctioned along with Al-Sheikh.