3,500 Kurds migrated to Greece: Greek Asylum Agency Governor
"We consider the situation in Kurdistan stable, there are no dangers compared to the past."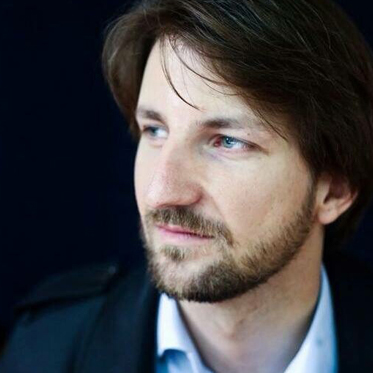 Wladimir van Wilgenburg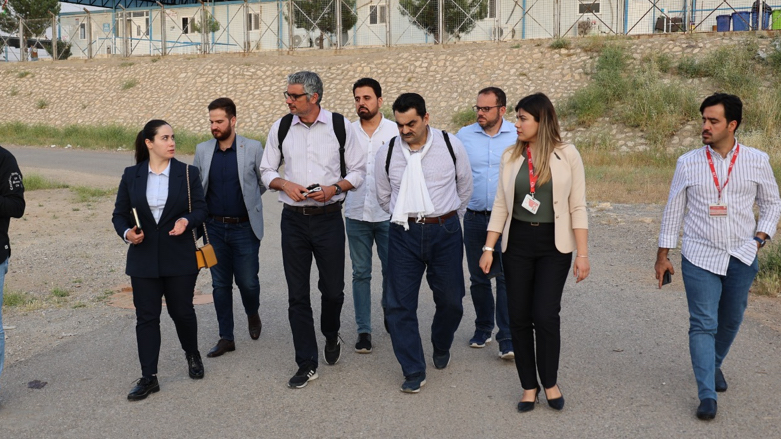 ERBIL (Kurdistan 24) – Greece is trying to build a strong bilateral relationship with the Kurdistan Region, the Greek Asylum Agency Governor Marios Kaleas, told Kurdistan 24 on a visit to Erbil, and added that Iraqi migrants constitute the 4th largest group of migrants hosted in Greece, totaling 3,500 Kurds.
Governor Kaleas, from the Ministry of Migration, is responsible for the operation of the entire asylum program, which consists of five directorates and 26 regional centers.
Bilateral relations
Governor Kaleas added that one year ago, they met a delegation from the Kurdistan Region in Athens, Greece. "Since then, we have been in regular communication to build stronger bilateral relations. We are looking forward to having future fruitful meetings to further our bilateral relationship."
Moreover, he explained that "since 2021, we have received 8,000 Iraqi citizens, 70% of whom have received refugee status, including 3,500 Kurds."
"Because of the conditions back then (due to the threat of ISIS), most of them were granted refugee status. Now, of course, there is no ISIS and the situation has been improved." Therefore, we do not see "an increase of Iraq immigrants coming to Greece."
Kurdistan is stable
Due to the political stability in the Kurdistan Region, it will be more difficult for Iraqi Kurds to receive political asylum in Greece.
Fruitful talks with Marios Kaleas, Greece's Governor of Asylum Service at @migrationgovgr and CG Stavros of @GreeceInErbil on ways to exchange expertise and experiences aimed at strengthening bilateral cooperation on combating #IllegalImmigration and #humantrafficking issues. pic.twitter.com/DEyyOYchP8

— Rêber Ahmed (@RayberAhmed) May 16, 2023
"We consider the situation in Kurdistan stable, there are no dangers compared to the past. I think that despite the economic and social problems occurring in Kurdistan, it is still a safe place for people to live and prosper. So yes, the possibilities of people from Kurdistan coming to Greece, and getting status is minimized."
Greece received 2,500 Yezidi's refugees in the last couple of years. "We know that in the past, they faced serious hardships and difficulties," he said. "They suffered genocide at the hands of ISIS, and because of that, almost all of them were granted political asylum. However, this community does not want to remain in Greece. Their main goal is to settle in Germany."
He continued that both Syrians and Afghans seek asylum in Greece. However, now "we do not notice any increase in their numbers, they are stable and under control." But, he added that they also view Greece as a transit to Germany.
Protect human lives
Along w/@Fawzi_Hariri met w/Marios Kaleas Governor of Greek Asylum Agency, Sofoklis Mandalidis Migration Ministry Diplomatic Asvisor & @GreeceInErbil CG Stavros Kyrimis.

We discussed ways to address illegal migration & the need for more cooperation in tackling human trafficking. pic.twitter.com/HrmjjNoxJv

— Falah Mustafa (@FalahMustafa) May 15, 2023
In the past, several refugees and migrants have risked traveling over bodies of water to reach Europe. Some have died making the journey, including Alan Kurdi, a 3-year-old Syrian Kurdish refugee, whose body washed up on a Turkish shore in 2015.
"We are all very sad for the incidents that took place in the past," Governor Kaleas said. "It is most important for the Hellenic Coast Guard to protect human lives. They are, after all, trying to escape atrocities and seeking protection."
"Of course, we are against the networks of smugglers trafficking. We are trying to set the rules of legal migration in Greece."
He said that is why Greece is trying to implement and to enforce bilateral agreements with other countries, such as Bangladesh and Egypt.
Greece has ceased to be the principal point of entry to the EU for irregular migrants. During the period 2015-2019, 3 out of 4 irregular migrants entered the EU through Greece. Now the same figure stands at 1 out of 20.
"This practically means that 75% of the people that managed to reach Europe, came to the European continent through Greece. On the contrary, now, only 1 out of 20 people who reach Europe are coming through Greece," he said.
Greece not entrance to EU anymore
"Which means that now, Greece is not the main entry to Europe. On the contrary, there are now some other (EU) member states, like Italy, which recently declared a state of emergency because of the increased number of arrivals."
He said while in the past, smugglers tried to reach Greece with small boats, now they try to reach Italy with bigger boats from Turkish shores.
"We apply a strict but fair migration policy with the aim of combating illegal smuggling and trafficking networks. Greece is not against migration, but it must be but this done legally. We cannot allow smugglers to determine who enters the EU."
"I think the cornerstone of the Greece's success is highly correlated with the elimination of the illegal arrivals and due to the titanic endeavors of the hellenic coast guards who protect and secure the Greek borders in the European frontiers," he said.
"Another key point of our operation has to do with the improvement of the facilities and the services provided by a Greek state. We are deeply ashamed of the pictures of the past when thousands of asylum seekers were forced to live under inhuman conditions inside central centers where there was no electricity, no warm water, and limited portions of food."
"However, these reception centers belong to the past, and now they have been replaced by other modern, functional, decent reception centers."
Moreover, he added that the Greek migration ministry decided to invest in training employees that now constitute the backbone of our operational teams, and has a solid legal framework.
The procedures has "significantly decreased our backlog. In 2019, the ministry had more than 200,000 pending cases; now we are less than 20,000."
"In the past, people had to wait three to five years until they got their asylum decision. Now they can get it in less than six months. So there's huge progress concerning the variation of services of the ministry."
He said currently Greece is concerned over the civil war in Sudan and how it will "evolve in the future." Moreover, he said they were previously afraid of increased flows from Turkey due to the earthquakes. "But we didn't see any developments."
Governor Kaleas also added that they cannot speculate about the outcome of the recent Turkish elections and if it would result in new migration flows to the EU. "It's too early to make a prediction."