Turkey's pro-Kurdish party keeps faith in Erdogan rival
Turkey's pro-Kurdish party decided Thursday to continue backing the main opposition leader despite his overtures to far-right groups.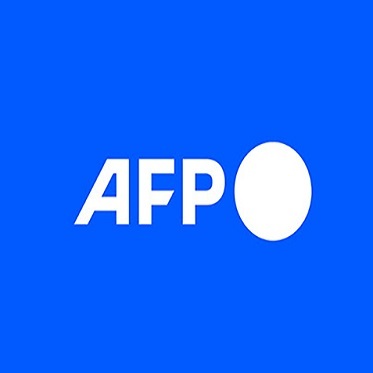 AFP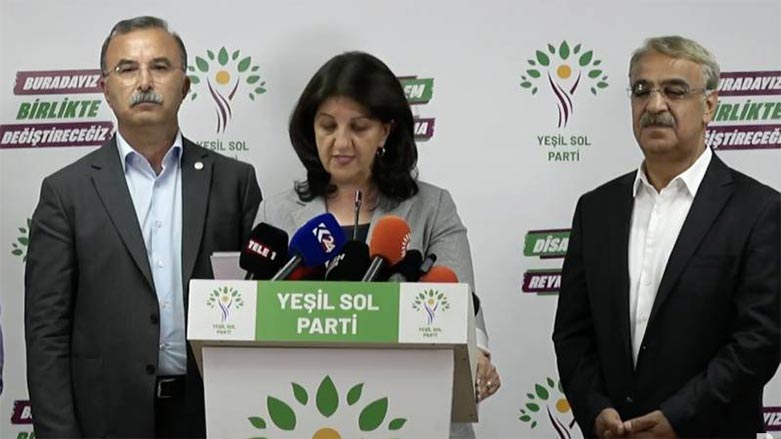 Turkey's pro-Kurdish party decided Thursday to continue backing the main opposition leader despite his overtures to far-right groups in the run-up to this weekend's historic presidential runoff.
Secular candidate Kemal Kilicdaroglu alarmed his leftist Kurdish supporters by starting to court staunchly nationalist voters after losing to President Recep Tayyip Erdogan in the first round on May 14.
Kilicdaroglu spearheaded the opposition's best performance of Erdogan's two-decade era in what is widely seen as Turkey's most consequential election of its post-Ottoman history.
But the 74-year-old still enters Turkey's first run-off vote on Sunday trailing the conservative incumbent by nearly five points.
The pro-Kurdish HDP and its green allies -- the third-largest voting bloc in the new parliament -- expressed particular alarm when Kilicdaroglu joined forces with a fringe far-right party this week.
Kilicdaroglu also courted the endorsement of Sinan Ogan -- an ultra-nationalist who finished a distant third in the presidential ballot and threw his support behind Erdogan on Monday.
Turkish media reported that some HDP members wanted to call for a boycott of the second round vote in protest at Kilicdaroglu's tactics.
But HDP co-leader Pervin Buldan told reporters that staying away from the polls would only help Erdogan secure another five-year term.
"Erdogan is not an option for us," Buldan said.
"On May 28, we will complete the work that we left unfinished on May 14. In the face of those who try to prevent this demand for change, we will definitely go to the polls."
Nationalist surge
Kilicdaroglu's more overtly nationalist tone contrasts sharply with the inclusive campaign he ran in the first round.
The former civil servant tried to focus on healing Turkey's social divisions and pledged to defend Kurdish interests.
The long-repressed group represents up to a fifth of Turkey's 85-million-strong population and plays an important role in particularly close elections.
They broadly backed Erdogan when he and his Islamic-rooted party lifted some of the social and linguistic restrictions imposed on Kurds during decades of staunchly secular rule.
But they turned against him when Erdogan broke off peace talks with Kurdish insurgency leaders and unleashed a sweeping crackdown in the wake of a failed 2016 coup.
Right-wing and nationalist parties emerged as the big winners of this month's parallel parliamentary polls.
Kilicdaroglu began to pledge to fight "terrorism" -- a Turkish euphemism for Kurdish groups that have been waging a bloody fight for broader autonomy since the 1980s.
He has also promised to quickly expel millions of Syrian and other migrants that have settled in Turkey since Erdogan came to power in 2003.
Buldan bluntly criticised Kilicdaroglu's new approach.
"It is wrong to score political points off immigrants or refugees," Buldan said.
But she added that her main goal on Sunday was ending Erdogan's "one-man regime".
'Unlikely to be enough'
Erdogan has exuded confidence and limited campaigning since surviving the first round.
Analysts at two major Western political risk consultancies -- the US-based Eurasia Group and the UK-based Verisk Maplecroft -- both put his odds of victory 80 percent or more.
"In a last-ditch effort to defeat Erdogan and appeal to nationalist voters, Kilicdaroglu has adopted a harder line on immigration and security ahead of the run-off, bluntly promising to 'send all refugees home'," Verisk Maplecroft analyst Hamish Kinnear said.
"It is unlikely to be enough."
Erdogan used a national television appearance Wednesday to ridicule Kilicdaroglu's new approach.
The opposition "puts on a different mask every day," Erdogan said.
He also flaunted his own nationalist credentials by pointing an accusing finger at Kilicdaroglu's trips to Washington and London during the campaign.
Kilicdaroglu "promises to bow down to the demands of regional and global powers," Erdogan said.
The opposition leader used the visits to try and win over investment houses that abandoned Turkey because of an economic crisis sparked by Erdogan's unorthodox financial approach.