PM Barzani inaugurates dairy factory in Erbil
Wearing full-protective gear, PM Barzani and officials toured the factory to closely monitor the production lines.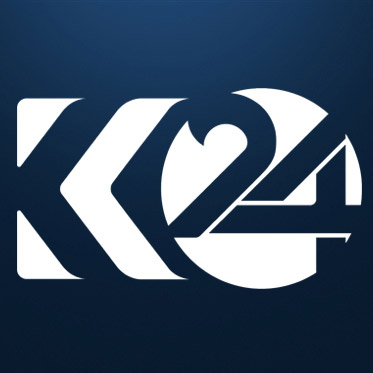 Kurdistan 24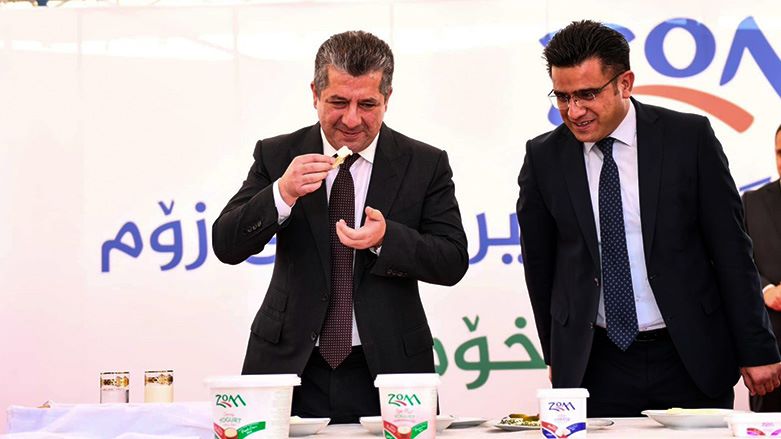 ERBIL (Kurdistan 24) – Kurdistan Region Prime Minister Masrour Barzani on Tuesday inaugurated a dairy factory in the northern Erbil province's Mergasor district in an effort to diversify the oil economy and protect domestic livestock resources.
This factory provides 20 tonnes of dairy products daily and 300 new jobs for locals.

It's part of our food security and economic diversification agenda. pic.twitter.com/nKe8HncbBp

— Masrour Barzani (@masrourbarzani) May 30, 2023
Accompanied by Minister of Agriculture and Water Resources, Begard Talabani, and other government ministers and local officials, PM Barzani opened the Zom Factory for dairy products —which has a daily production capacity of 20 tons.
Located in Mergasor's Zhazhok village in northern Erbil, the factory directly supports more than 2,000 families, who are mostly cattle raisers and farmers.
Wearing full-protective gear, PM Barzani and officials toured the factory to closely monitor the production lines.
He described the project as "crucial and strategic" for the Kurdistan Region, which will strengthen the local economy and prevent the migration of rural residents to urban centers.
Cattle raisers, through 20 centers of collection, provide raw milk to the factory, which will then produce various milk-based products, including cream, butter as well as organic and milk powders.
PM Barzani highlighted his cabinet's efforts in developing the agricultural sector and combating the adverse effects of climate change, including drought and water scarcity.
In collaboration with international partners, the government finds solutions and best practices to take advantage of the Region's "fertile land" and water resources, he added.
The pastoral farming projects have increased by 75% during the KRG ninth cabinet, PM Barzani said, adding more than 14,000 dairy cows have been bred for use in 84 projects.
Projects to raise calves have witnessed a rise of 50%, which accommodates more than 78,000 young domestic cows.
The factory's foundation stone was laid in 2020 by the Kurdistan Democratic Party (KDP) President Masoud Barzani.
The government, since its inauguration in 2019, has made it its top priority to develop other sectors of the economy in order to fend off its heavily hydrocarbon-based economy from oil price fluctuations, according to KRG.
Last year, the first batch of homegrown Kurdish pomegranates was exported to four Gulf and European markets, marking the first Kurdish local produce export in history.
Other domestic agricultural products, including figs, honey, and apple, will also be shipped to regional markets in the near future.