Biden congratulates Erdogan on re-election, as F-16 deal, Sweden accession to NATO appears likely
Erdogan "still wants to work on something on the F-16s," Biden said. "I told him we wanted a deal with Sweden, so let's get that done."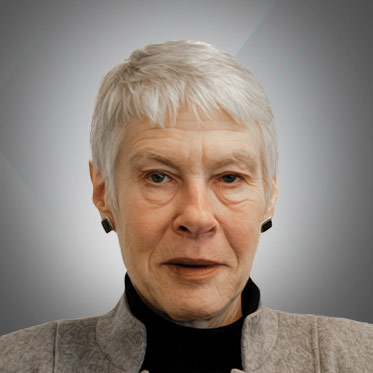 Laurie Mylroie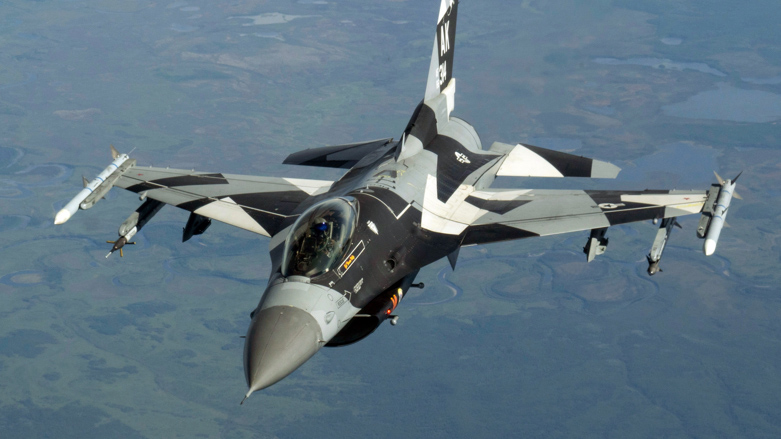 WASHINGTON DC, United States (Kurdistan 24) – U.S. President Joe Biden spoke on Monday by telephone with Turkish President Recep Tayyip Erdogan, following his victory in Sunday's run-off elections, which will give him five more years as Turkey's leader—making for 25 years in that position.
Biden spoke to reporters about his conversation with Erdogan later that day, before leaving for Delaware, where he attended a memorial service on the eighth anniversary of the death of his son, Beau, his oldest child, who died in 2015 at the age of 46.
As Biden explained, Erdogan had expressed his desire to purchase the U.S. fighter jet, the F-16, and raised the issue of Sweden's accession to NATO, which Turkey has blocked.
The Turkish President "still wants to work on something on the F-16s," Biden said. "I told him we wanted a deal with Sweden, so let's get that done. And so we'll be back in touch with one another."
That call was followed by another on Tuesday between U.S. Secretary of State, Antony Blinken, and Turkey's Foreign Minister, Mevlut Cavusoglu.
In that conversation, Blinken offered "his congratulations on President Erdogan's re-election," while he "emphasized the value the United States places on the U.S.-Turkiye bilateral relationship," according to a summary provided by State Department Spokesperson Matthew Miller.
In that summary, Miller mentioned only two issues, both related to the war in Ukraine.
One issue concerned Turkey's efforts "to ensure the continuation of the UN-brokered Black Sea Grain Initiative," for which Blinken thanked Cavusoglu.
The other was "the importance of NATO unity," as Blinken "reiterated his strong belief that Sweden is ready to join the alliance now."
In fact, Blinken was in Sweden on Tuesday and spoke at a joint press conference with Swedish Prime Minister, Ulf Kristersson.
Asked about Turkey's objections to Sweden's NATO accession, Blinken responded that both sides were working through a "process," and "we look forward to this process being completed in the weeks ahead."
"We have no doubt that it can be, and it should be, and we expect it to be," Blinken affirmed.
Norway hosts a meeting of NATO Foreign Ministers on Thursday, and Blinken said that he will travel there accompanied by Sweden's Foreign Minister.
That meeting will prepare the agenda for NATO's summit in July, which will be hosted by Lithuania.
Background to Current Events
Both Sweden and Finland long maintained a neutral position between Washington and Moscow. They believed they were capable of defending themselves.
However, Vladimir Putin's unprovoked assault on Ukraine has shaken that assumption and the two Nordic countries subsequently applied to join NATO.
Turkey objected to both countries joining the alliance, on the grounds that they were friendly to the Kurdistan Workers Party (PKK), which was supported by the Soviet Union, as well as by the Baathist regime in Syria. The U.S. and the European Union (EU) both consider the PKK a terrorist organization.
Finland was able to work out an understanding with Turkey, and last month, officially became a NATO member.
A disruptive event in Sweden, however, led to derailing its application to join the alliance.
In January, Rasmus Paludan, a far-right, anti-Muslim Danish politician, who also has Swedish citizenship, burned a copy of the Quran in front of the Turkish embassy in Stockholm.
That provided Erdogan an unexpected opportunity. He faced a difficult election campaign. By vehemently denouncing the Quran-burning and maintaining a continued block on Sweden's NATO membership, he could pose as a defender of Islam against those who would attack it. In addition, he could also play the nationalist card, as a defender of Turks against terrorist Kurds. And that is just what he did, culminating in his re-election on Sunday.
Of course, Moscow does not want to see NATO expand, and Finland's Foreign Minister Pekka Haavisto, suggested that Russia might have been involved with Paludan in the Quran-burning event.
Haavisto later told Finnish media that "Paludan's ties to Russia had 'been investigated and certain connections in his vicinity have been found," France24 reported.
Finland's former foreign minister, Alexander Stubb, was more blunt. "Russia seems to be behind the burning of the Quran in Sweden," he tweeted.
"This is what hybrid warfare of a rogue state looks like," he continued. "In today's world, everything can be weaponized."