US backs resumption of Kurdish oil exports
"We continue to support the resumed operations of the Iraq-Türkiye pipeline" Patel said. "We have engaged on this issue with urgency with Baghdad, with Erbil and Ankara."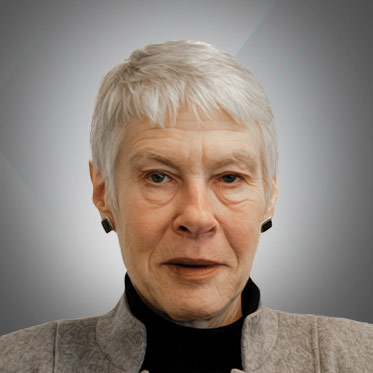 Laurie Mylroie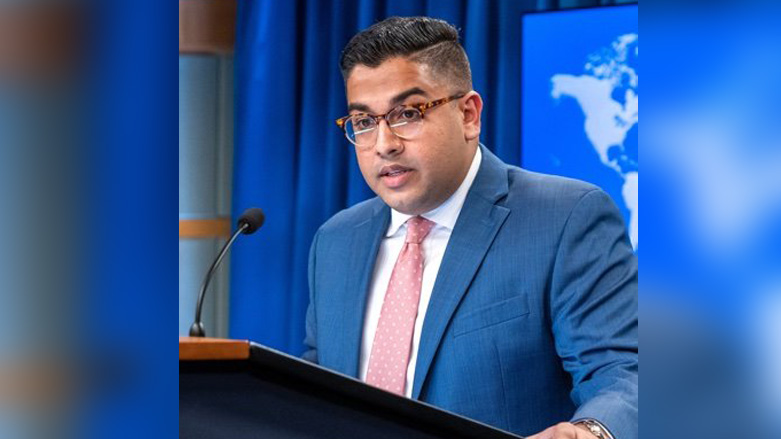 WASHINGTON DC, United States (Kurdistan 24) – State Department Deputy Spokesperson, Vedant Patel, has affirmed that the U.S. continues to back the resumption of Kurdish oil exports through Turkey, which were stopped following an adverse ruling in March by the International Chamber of Commerce's International Court of Arbitration (ICC-ICA.)
Read More: U.S. Calls for Resuming Kurdish Oil Exports—after adverse ruling in nine-year-old arbitration case
The U.S. has long supported the resumption of exports from the Kurdish oil fields, and Patel restated that position on Monday.
"We continue to support the resumed operations of the Iraq-Türkiye pipeline" he said. "We have engaged on this issue with urgency with Baghdad, with Erbil and Ankara."
Indeed, officials from the State Department's Bureau of Energy Resources (ENR) met earlier this week in Erbil with a group from the Kurdistan Regional Government's (KRG) Ministry of Natural Resources, led by Acting Minister, Kamal Mohammed.
Great to hear about the steps the @MNRKurdistan is taking on deploying clean energy; and we agreed how reopening the #ITP is in all parties' interests and an important contributor for global energy security. pic.twitter.com/n6XhFPGlpX

— U.S. Consulate General Erbil (@USCGERBIL) June 5, 2023
The two parties discussed a range of topics, including that reopening the pipeline to allow Kurdish oil to flow to Ceyhan "is in all parties' interests and an important contributor for global energy security," as the U.S. Consulate General in Erbil tweeted.
The President of the KRG's Diwan of the Council of Ministers, Dr. Umed Sabah Othman, explained on his Facebook page that they had thanked the visiting delegation for U.S. support to the KRG, while the two parties had agreed on "continued relations and cooperation" between Washington and Erbil.
Initially, Baghdad was behind the delay in reopening the pipeline to Ceyhan. It was necessary for the Iraqi government to tell the Turkish government to resume pumping, which Baghdad was slow to do.
But it did so last month. On May 10, Iraq's State Oil Marketing Organization officially requested Turkey to resume oil exports. Nonetheless, Turkey has yet to act, so oil exports from the Kurdistan Region have yet to restart.
Read More: Baghdad and Erbil wait for Turkey's response before resuming oil exports: KRG
Oil Production Cuts by OPEC+
The drive to re-open the Ceyhan pipeline and restart Kurdish oil exports comes as the 23-member group known as OPEC+, has, once again, cut production in order to maintain high oil prices.
Over the past nine months, OPEC+ has cut oil production three times. Those decisions directly abet Russia in its unprovoked aggression against Ukraine, because Western countries responded by boycotting Russian energy exports, pushing up the price that they have to pay, as they have sought to cut Moscow's revenues.
In October, OPEC+ agreed to cut oil output by 2 million barrels per day (bpd) until the end of 2022. That move "angered Washington," Reuters reported, as the U.S. "argued that the world needs lower prices to support economic growth and prevent Russian President Vladimir Putin from earning more revenue to fund the Ukraine war."
In April, OPEC+ announced "further oil output cuts" of some 1.2 million bpd, Reuters said, "in a surprise move" that "the United States called inadvisable."
"We don't think cuts are advisable at this moment, given market uncertainty—and we've made that clear," a National Security Council spokesperson said then.
Nonetheless, the cuts were made, including by Iraq.
Read More: Iraq joins other OPEC+ members to cut oil output
The third OPEC+ production cut was just announced on Sunday, and Baghdad has gone along with that as well.
Read More: Iraq reaffirms its commitment to OPEC+ oil production cuts
Of course, from the perspective of the U.S. and other Western countries, the repeated production cuts from OPEC+ underscore the importance of renewing oil exports from the Kurdistan Region.