Record heatwaves sweep the world from US to Japan via Europe
Authorities have been sounding the alarm, advising people to avoid outdoor activities in the daytime and to be wary of dehydration.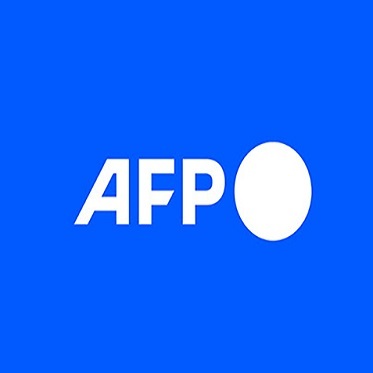 AFP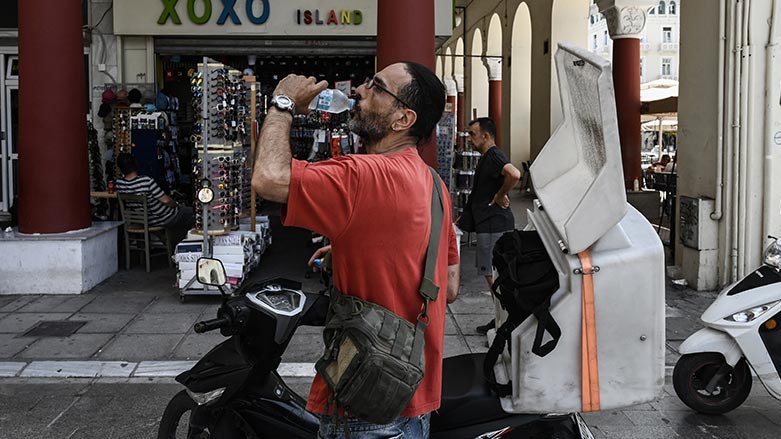 Record heat is forecast around the world from the United States, where tens of millions are battling dangerously high temperatures, to Europe and Japan, in the latest example of the threat from global warming.
Italy faces weekend predictions of historic highs with the health ministry issuing a red alert for 16 cities including Rome, Bologna and Florence.
The meteo centre warned Italians to prepare for "the most intense heatwave of the summer and also one of the most intense of all time".
The thermometer is likely to hit 40 degrees Celsius (104 Fahrenheit) in Rome by Monday and even 43C on Tuesday, smashing the record 40.5C set in August 2007.
The islands of Sicily and Sardinia could wilt under temperatures as high as 48C, the European Space Agency warned -- "potentially the hottest temperatures ever recorded in Europe".
Greece is also roasting.
"Parts of the country could see highs as much as 44C on Saturday," according to the national weather service EMY. The central city of Thebes sweated under 44.2C on Friday.
The Acropolis, Athens's top tourist attraction, closed for a second day straight Saturday during the hottest hours with 41C expected, as did several parks in the capital.
Regions of France, Germany, Spain and Poland are also baking in searing temperatures.
Killer rains
Parts of eastern Japan are also expected to reach 38 to 39C on Sunday and Monday, with the meteorological agency warning temperatures could hit previous records.
Meanwhile the northern city of Akita saw more rain in half a day than is typical for the whole month of July, Japan's national broadcaster NHK reported. The downpours also triggered at least one landslide, forcing 9,000 people to evacuate their homes.
Torrential rains described by the meteorological agency as the "heaviest rain ever experienced" have also hit southern Japan in recent weeks, leaving at least 11 people dead.
Relentless monsoon rains have reportedly killed at least 90 people in northern India, after burning heat.
The Yamuna river running through the capital New Delhi has reached a record high of 208.66 metres, more than a metre over the flood top set in 1978, threatening low-lying neighbourhoods in the megacity of more than 20 million people.
Major flooding and landslides are common during India's monsoons, but experts say climate change is increasing their frequency and severity
Americans are watching as a powerful heatwave has stretches from California to Texas, with its peak expected this weekend.
In Arizona, one of the hardest-hit states, residents face a daily endurance marathon against the sun.
State capital Phoenix was to record its 15th straight day above 109F (43C) on Friday, according to the National Weather Services.
Deadly danger
Authorities have been sounding the alarm, advising people to avoid outdoor activities in the daytime and to be wary of dehydration.
The Las Vegas weather service warned that assuming high temperatures naturally come with the area's desert climate was "a DANGEROUS mindset! This heatwave is NOT typical desert heat".
"Now the most intense period is beginning," it added, as the weekend arrived with record highs threatening on Sunday.
California's Death Valley, one of the hottest places on Earth, is also likely to register new peaks Sunday, with the mercury possibly rising to 130F (54C).
Southern California is fighting numerous wildfires, including one in Riverside County that has burned over 3,000 acres (1,214 hectares) and prompted evacuation orders.
Morocco may be used to hot weather, but it was slated for above-average temperatures this weekend with highs of 47C in some provinces -- more typical of August than July -- sparking concerns for water shortages, the meteorological service said.
River Tigris shrinking
Water-scarce Jordan was forced to dump 214 tonnes of water on a wildfire that broke out in the Ajloun forest in the north amid a heatwave, the army said.
In Iraq, where scorching summers are common, along with power cuts, Wissam Abed told AFP he cools off from Baghdad's brutal summer by swimming in the Tigris river.
But as Iraqi rivers dry up, so does the age-old pastime.
With temperatures near 50C and wind whipping through the city like a hair dryer, Abed stood in the middle of the river, but the water only comes up to his waist.
"I live here... like my grandfather did before me. Year after year, the water situation gets worse," said the 37-year-old.
While it can be difficult to attribute a particular weather event to climate change, scientists insist global warming -- linked to dependence on fossil fuels -- is behind the multiplication and intensification of heat waves in the world.
The heatwaves come after the EU's climate monitoring service said the world saw its hottest June on record last month.