Hoping to attract tourists, Iran looks to neighbours
"In the past, we were receiving many tourists from Europe but now those numbers have seen a sharp decline," said one Tehran travel agency owner, 46-year-old Hamid Shateri.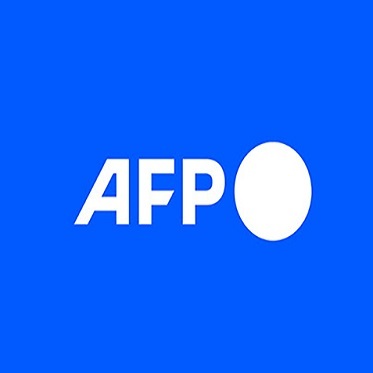 AFP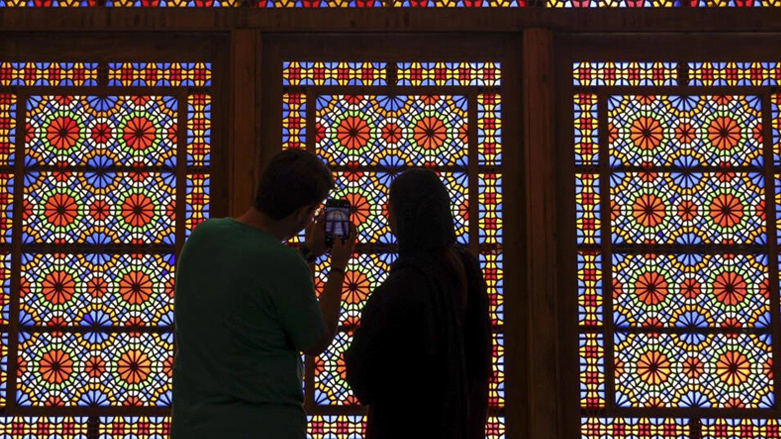 Iran, largely shunned by western tourists, is making a push to attract visitors from wealthy Gulf Arab states and other nearby countries to boost its sanctions-hit economy.
The Islamic republic is also drawing more visitors from Russia and China to its ancient sites that date back to the Persian empire and the fabled Silk Road, industry figures say.
Iran's Beijing-brokered diplomatic thaw this year with Saudi Arabia paved the way for direct flights, and Tehran is also seeking closer ties with other countries from Egypt to Morocco.
The slow but steady change is noticable at major tourist sights where more visitors can now be heard speaking not English, French or German, but Arabic, Chinese and Russian.
"In the past, we were receiving many tourists from Europe but now those numbers have seen a sharp decline," said one Tehran travel agency owner, 46-year-old Hamid Shateri.
Europeans are "afraid of visiting Iran", he said, after years of tensions over the country's contested nuclear programme and after Western government warnings against travelling there.
"These days, mostly Chinese and Russian people visit Iran's historical sites and spectacular scenery and Arab tourists, especially from Iraq, come to attend religious ceremonies."
Years of isolation
Iran has long attracted foreign visitors with its ancient splendours including the cities of Shiraz, Isfahan and Mashhad and its 2,500-year-old Persepolis complex.
It has deserts and snow-capped mountains as well as Gulf and Caspian Sea coastlines, and prides itself on its cuisine and tradition of hospitality.
A steady stream of mainly European visitors long kept coming despite the strict dress code for women and bans on alcohol and nightlife after the 1979 Islamic Revolution.
As the largest Shiite Muslim power, Iran also hosts a steady stream of religious pilgrims, many from neighbouring Iraq, to its ancient shrine cities of Mashhad and Qom.
There were high hopes for a lucrative boost to tourism after Iran and major powers struck a landmark deal in 2015 to restrict its nuclear programme in return for sanctions relief.
But those hopes were dashed three years later when the then US president Donald Trump unilaterally pulled out of the agreement.
Bad news has spiralled since, including the Covid pandemic that hit Iran early and hard.
Last year, mass protests rocked the country, sparked by the death of Mahsa Amini after her arrest for allegedly flouting the dress rules, before authorities put down the women-led "riots", which they blamed on hostile forces abroad.
Iran has also jailed several Europeans, prompting multiple Western countries to advise their citizens against all travel there, many citing the risk of "arbitrary detention".
Last year Iran attracted 4.1 million foreigners -- less than half the figure for 2019 and accounting for just 0.4 percent of tourist trips worldwide, says the UN World Tourism Organisation.
Tehran has now launched a push to rebuild tourism, including by drawing people from the United Arab Emirates and Qatar to the Gulf islands of Kish and Qeshm, which boast beaches, luxury hotels and cheap shopping.
Renewed push
Iran has also sought to attract more visitors from neighbouring Armenia and Azerbaijan, despite recent tensions between Baku and Tehran.
"Setting up tourism exhibitions in other countries, advertising through their media and hosting international events are among the programmes to promote tourism," said Majid Kiani, the CEO of northwest Iran's Aras Free Zone.
UNESCO last month added the region's colourful Aras rock formations to its Global Geoparks network.
The area around the geological park, also hailed for its diverse ecosystem, hosted "more than 1.2 million tourists" during this year's Nowruz new year season, Kiani said.
Armenians are now visiting the 9th-century monastery of Saint Stepanos, a UNESCO World Heritage site with vivid murals of biblical scenes and ornate facades.
"Many Armenian tourists come to visit the historic church," said local archbishop Krikor Chiftjian, prelate of the Diocese of the Iranian provinces of East and West Azerbaijan.
Tourism analyst Babak Babali said there was much potential, given that in the 2010s Azerbaijanis routinely visited the region for healthcare, creating "a sizeable medical tourism industry".
More broadly, some observers see signs of easing tensions, pointing to Iran's recent release of several European prisoners, although others remain in detention.
Babali said that, while "these steps signal Tehran's intention to deescalate tensions, it will take a while before this gets reflected in the number of tourists from Europe".
Shateri, the Tehran tour guide, also said Iran has some way to go before western visitors return in great numbers.
"Iran needs to improve its international relations and show the world that it has a peace-seeking nature if it wants to attract more tourists," he said.