WATCH: Mine detecting dogs to help Peshmerga save lives
The Marshall Legacy Institute (MLI) has sent several canines trained to identify explosives to Kurdistan Region and is to send one more this year.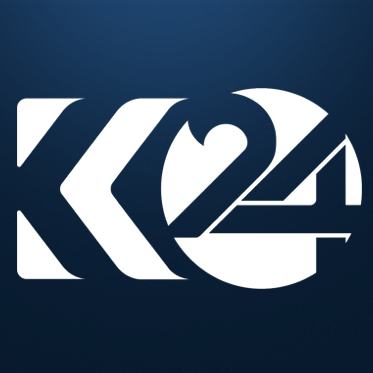 Sangar Ali
WASHINGTON DC, United States (Kurdistan24) – The Marshall Legacy Institute (MLI) has sent six canines trained to identify explosives to Kurdistan Region and is to send twelve more this year.
The President and CEO of MLI Col. (Ret) Perry F. Baltimore III told Kurdistan24 that he had sent trained dogs to many countries. "We have provided 222 dogs to more than 12 countries around the world. All of our dogs are sponsored by private Americans. Thirty-seven are sponsored by school children," Baltimore said.
MLI has so far sent dogs to mine-affected countries such as Nicaragua, Armenia, Bosnia & Herzegovina, Azerbaijan, Iraq, Lebanon, Afghanistan, Eritrea, Yemen, Sri Lanka, Angola, Thailand, and Vietnam.
He mentioned that he is familiar with the Peshmerga bravery and has visited the Kurdistan Region several times in the past. He has provided four dogs to Kurdish Peshmerga so far that has helps them to maintain security in places such as in checkpoints.
Canine mine clearance program has saved many lives.
Baltimore revealed that trained dogs for detecting landmines would be sent to the Kurdistan Region in July 2017.
"One of the reasons that we are very proud to help the people of Kurdistan is that the people are proud and are willing to work hard to help themselves," Baltimore continued. "One of the dogs that we just sent to Kurdistan is sponsored by a school in Washington DC."
He has been awarded by many governments including the Kurdistan Regional Government (KRG) Ministry of Peshmerga.
"The land is not a sign of hope, but a sign of fear. People are afraid to step in a certain part of a land or go to a certain area" because of explosives, the retired colonel added. "We want to help the Kurdish people clear their lands so that it's safe."
Following the emergence of the Islamic State (IS) in northern Iraq in June 2014, the extremist group planted an extensive number of improvised explosive devices (IEDs) in different cities it controlled, especially around Mosul, the second-largest city in the country.
Booby-traps have been one of the most significant barriers for the security forces to advance against the IS. However, there are large swaths of territory inside and around Mosul that have not been cleared from IEDs.
Editing by Ava Homa
(Goran Shakhawan contributed to this report)