British sniper: "Peshmerga is hammering Daesh"
British sniper: "The Peshmerga is here fighting the West's war, so the West has to do a bit payback."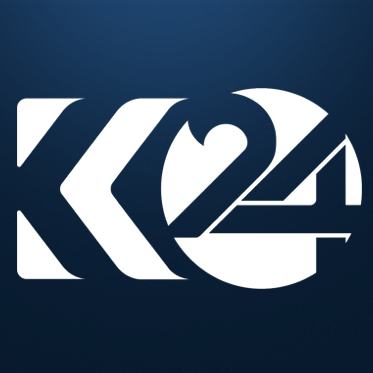 Ehsan Mamakani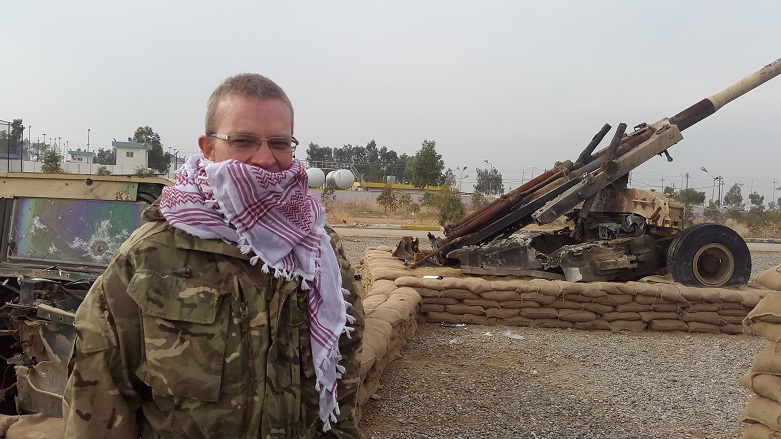 ERBIL, Kurdistan Region (K24) – A British sniper based in Makhmur front says, "The Peshmerga is here fighting the West's war, so the West has to do a bit payback."
On Thursday, Dec 17, Alan 43, a British sniper who has voluntarily joined Peshmerga forces to fight Islamic State (IS) spoke to K24 about his role. With a white and red scarf wrapped around his face for anonymity, he described the security situation in Makhmur. Alan referred to the failure of IS in this front and mentioned "from what I see [Makhmur is] the securest front". He added, "As for Daesh (IS), well they are obviously getting desperate. There is nowhere to go".
The British sniper counts the loss of IS in Sinjar as "a massive one for them [IS]" due to the recent victory of Peshmerga in liberating the town. Sinjar's liberation resulted in blocking Road 47, the militants' major logistics line between Mosul and their de facto capital, Raqqah. Alan states, "I feel they are getting more desperate by the suicide attacks" because their "supply lines are getting cut". Also, he reveals more IS members are recently surrendering to Peshmerga in his front "more likely due to airstrikes".
The British volunteer believes "airstrikes are good" in the fight against Islamic State but not enough. He added, "Let's be realistic here. The Peshmerga are outgunned because Daesh has got American weapons from the Iraqi Army". He pointed at an American Humvee and a heavy artillery behind him, both destroyed by Peshmerga forces and coalition airstrikes and continued, "So look at what we've got here, just look at it". Alan mentioned a chemical attack by IS against Peshmerga last week in his front. Zrian Shekhwasani, Deputy Peshmerga Sector Commander in Makhmur, confirmed the attack and added, "About a week ago IS hit our front line in Baqirt [about 15 kilometers south of Makhmur] with 19 chemical mortars".
Alan emphasizes that Peshmerga needs more help from the West. He continued in a confident tone, "The British and Americans should be directly arming the Peshmerga". He additionally mentioned, "Chemical protection gear, ammunition, weapons, heavy weapons, Milan anti-tank missile system for the suicide vehicle-borne IEDs, cold weather first aid gear" are some of the most necessary military equipment that Peshmerga needs.