Raqqa's future lost with no plans for rebuilding
Raqqa, the former Islamic State capital, is still in ruins months after the US-backed Syrian Democratic Forces (SDF) took back the town from IS in October 2017.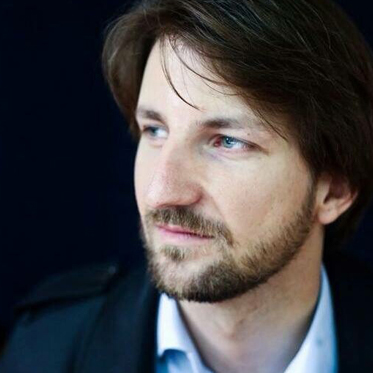 Wladimir van Wilgenburg
RAQQA (Kurdistan 24) – Raqqa, the former Islamic State (IS) capital, is still in ruins months after the US-backed Syrian Democratic Forces (SDF) took back the town from IS in October 2017 and will not be rebuilt without a political solution.
During a visit to Raqqa in March, Raqqa's civilians complained to the author about the lack of electricity and water services.
Nevertheless, an assessment in June by the NGO Reach shows the city's services are slowly improving with electricity now available for over eight hours a day, while civilians still get water from water trucks, as a result of the efforts of the Raqqa Civil Council (RCC) and projects by the US-led coalition.
"The Coalition continues to provide early recovery and stabilization assistance in Syria, including removing explosive remnants of war, rehabilitating schools and supporting psychosocial programs, rehabilitating water and power networks to get services switched back on, repairing medical infrastructure, and funding rubble removal," a US official told Kurdistan 24.
However, civilians in Raqqa want the US and the West to do more to help Raqqa after the city was badly damaged in an air campaign. They want not only services, but also reconstruction.
"They are the ones who control the land, and as a result, we are protected by America, but they are avoiding their responsibilities," Abdul Hadi, a 54-year-old civilian, told Kurdistan 24 in March.
"They should look at us as brothers in humanity, and I would welcome any human regardless of their religion, or race. Europe, the US, and the superpowers should look at our problems and invest in them," he added.
However, several sources confirm that donors are often reluctant to invest in stabilization efforts in Raqqa fearing that the Syrian government could return in the future, amid talks by US President Donald Trump of suddenly withdrawing troops from Syria.
Moreover, there are ongoing rumors of talks between Damascus and the Kurds over the future of Syria.
It's becoming clearer that there will be no political solution any time soon now that Assad is winning more territory in southern Syria. Some cross-border NGOs that are operating in northern Syria without permission from Damascus are already thinking about ways to work through Damascus.
Despite this, the UAE last week pledged to contribute $50 million to support stabilization efforts in Raqqa.
"You are in for tough times because nobody is lining up to rebuild Raqqa. And it could be years that every single day you are hit in the face with the same level of destruction that you had the day before. That – because we are not going to empower any part of the Assad regime," Karen Decker, the (now former) director of the Syria Transition and Response Team (START), said in March in an event hosted by CSIS.
START has a small team in northern Syria that is responsible for foreign assistance in the region.
"I think it behooves us to be honest in the conversations we have with our partners on the ground. They can be the best partners in the world, and we're still not going to rebuild Raqqa," she said.
"That's not what's stopping us. Downtown Raqqa, there is no next after stabilization, until you get to a point where we can open that opportunity up to the Europeans," Decker noted.
But many European countries fear infuriating Turkey, which is blackmailing Europe with Syrian refugees and is opposed to giving more support to Syria's Kurds. In 2017, Turkey launched a crackdown on NGOs for operating in northern Syria.
Turkey is heavily opposed to the SDF-backed RCC because it sees the SDF as affiliated to the Kurdistan Workers' Party (PKK). Both the SDF and the US deny these links.
Turkey backs its own Syrian opposition council for Raqqa and has undermined efforts by the US to include members of the Syrian opposition council in the RCC.
"An underlying issue with everything in northern Syria is that the local authorities are not recognized independent authorities," Nadim Houry, the Human Rights Watch (HRW) director of its terrorism and counterterrorism program, told Kurdistan 24.
"It is not [certain] how long local authorities will get support. There are no diplomatic representatives, and no legal entity," he said.
The fact that local authorities in northern Syria are not recognized internationally also prevents locals or Damascus from investing in Raqqa.
"People want to invest here, but because of the lack of stability and political recognition, they are hesitating. Also, the Syrian government is spreading fear by saying it will return," a local Syrian source who worked with NGOs in northern Syria stated.
This is very different from Iraq, officials say.
"International actors are generally more ready and able to support stabilization programs in Iraq because there is a UN coordinator and the work is done in partnership with the Iraqi government and at its invitation," a US official told Kurdistan 24 on the basis of anonymity.
This, while NGOs operating in Raqqa are not invited by the Syrian government and their cross-border activities are considered illegal by Damascus.
"To date, there has been more stabilization assistance invested in areas liberated from IS in Iraq than in Syria," the US official added.
According to HRW's Houry, more is needed. "But there is no full definition [of] what stabilization is and what it means for the future of Raqqa, giving the extensive need for reconstruction," he said. "There has been no long-term planning for the aftermath of the battle against IS."
"I believe rebuilding is postponed until [a] final solution for [the] Syria conflict is guaranteed and blessed by Israel, the US, and Russia and without big objection from Turkey and Iran," a local Syrian source that worked with NGOs on the situation in Raqqa said.
It's possible that the Helsinki summit between Russian President Vladimir Putin and his US counterpart last week could be the start of new agreements on Syria. Putin has called on European countries to help rebuild Syria, but so far, they have resisted his calls.
"Until then, Raqqans, like other Syrians with destroyed homes, have to find another shelter or gradually, with their bare hands, stick two stones together every day," the Syrian source said.
Editing by Karzan Sulaivany