US imposes new sanctions, as Iran says will reduce commitments in nuclear deal
Iranian President Hassan Rouhani announced on Wednesday that Iran would cease to comply with certain provisions of the 2015 nuclear deal.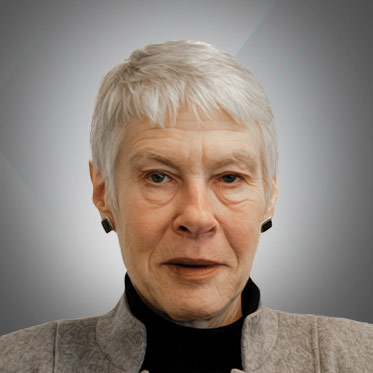 Laurie Mylroie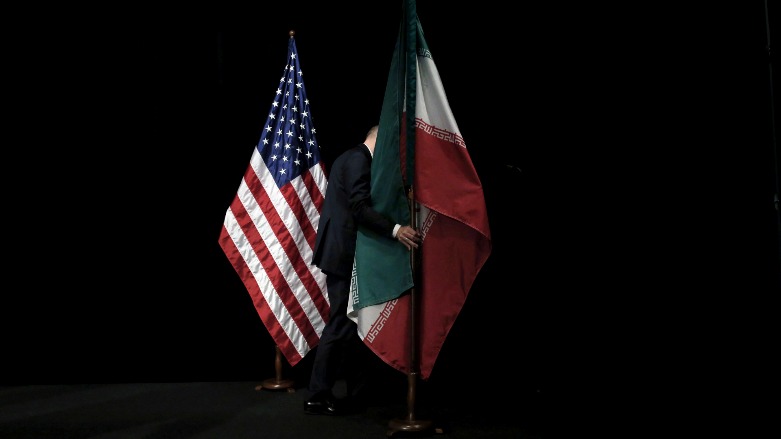 WASHINGTON DC (Kurdistan 24) – Iranian President Hassan Rouhani announced on Wednesday that Iran would cease to comply with certain provisions of the 2015 nuclear deal, known formally as the Joint Comprehensive Plan of Action (JCPOA.)
Also on Wednesday, the US announced sanctions on Iran's metal exports, while The New York Times explained why the White House had announced on Sunday the deployment of an aircraft carrier strike group and a bomber task force to the Middle East, followed by a surprise visit to Baghdad on Tuesday by Secretary of State Mike Pompeo.
READ MORE: Pompeo makes surprise, unannounced visit to Baghdad
The US has intercepts of communications "between Iran's Islamic Revolutionary Guard Corps and its proxies in Iraq that indicated they were preparing to attack American troops in Iraq and Syria," the Times reported, citing a senior administration official.
In 1983, Iran, in conjunction with the Syrian regime, attacked the barracks of the US Marines in Beirut, as well as the headquarters of French paratroopers in the Multinational Force in Lebanon, an international peacekeeping force.
The attack killed 299 US and French military personnel and marked the greatest loss of life in a single day for the Marines since World War II.
READ MORE: US warns Iran as it moves bombers, aircraft carrier to Middle East
Under the 2015 nuclear deal, Iran committed to limiting its stockpiles of low-enriched uranium to 300 kilograms and to export any more produced in its civilian reactors to Russia. Similarly, it agreed to limit its stockpile of heavy water to 130 tons and export any amount above that to Oman.
However, speaking on Iranian television on Wednesday, Rouhani said that Tehran would cease exporting such material, and keep it instead.
He also gave a 60-day deadline for the other parties to the JCPOA—Germany, France, Britain, Russia, and China—to develop a way to shield Iran from the sanctions that the US has already imposed. He threatened that if the deadline were not met, Iran would take further, more dramatic steps: re-restarting higher-grade uranium enrichment and resuming work on its Arak heavy water reactor, which produces plutonium.
A year ago, when the US withdrew from the JCPOA, the Europeans told Tehran they would find a means to circumvent the US sanctions and continue their trade with Iran.
However, as Rouhani complained, "The Europeans asked us to be patient, and we were patient for a year." They gave us "good lip service and propaganda, but have practically done nothing tangible for the Iranian economy."
The European effort proved ineffectual—as the Trump administration anticipated. Major companies have been loathe to risk alienating the US and have not resumed trading with Tehran.
Rouhani's announcement "did not terminate" the JCPOA, but "put it on life support" is how The New York Times summarized the situation.
The US responded by denouncing Rouhani's position. In a written statement, Pompeo affirmed, "The Iranian regime's announcement today that it intends to expand its nuclear program is in defiance of international norms and a blatant attempt to hold the world hostage."
Britain expressed its concern over Rouhani's statement, with the Foreign Ministry describing it as an "unwelcome step." The French Foreign Ministry cautioned Iran "to avoid any action" that "would fuel an escalation."
However, Russia took an entirely different position. Iranian Foreign Minister Mohammed Zarif visited Moscow on Wednesday and met with Russian Foreign Minister Sergei Lavrov.
Lavrov placed responsibility for the current impasse on Washington. "The US is to blame for the situation," he said, and makes it "difficult" for "Iran to fulfill its obligations."
Later on Wednesday—the first anniversary of the US withdrawal from the JCPOA—the US announced an additional set of sanctions, targeting Iran's iron, steel, aluminum, and copper production.
They are "the regime's largest non-petroleum-related sources of export revenue" and amount to 10 percent of Iranian exports, a statement issued by President Donald Trump explained.
Trump's statement included the threat of "further actions," unless Iran "fundamentally alters its conduct," although it concluded, "I look forward to someday meeting with the leaders of Iran in order to work out an agreement, and, very importantly, taking steps to give Iran the future it deserves."
Although such harsh rhetoric preceded the summitry between the US and North Korea, it is difficult to imagine a meeting between the US and Iranian leaders any time soon.
Editing by Nadia Riva