EU has cool welcome for Pompeo, but Austrian minister dismisses danger of war
US Secretary of State Mike Pompeo arrived in Brussels to meet with European leaders on Monday to discuss tensions with Iran.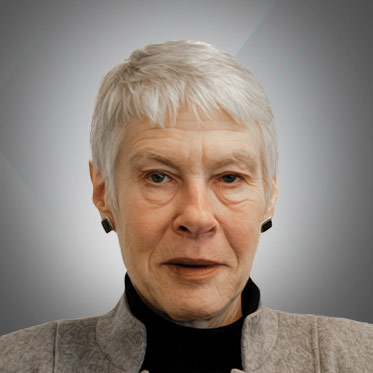 Laurie Mylroie
WASHINGTON DC (Kurdistan 24) – US Secretary of State Mike Pompeo arrived in Brussels to meet with European leaders on Monday to discuss tensions with Iran. He had been scheduled to visit Moscow, before meeting Russian President Vladimir Putin and Foreign Minister Sergei Lavrov in Sochi on Tuesday.
However, Pompeo's schedule was changed at the last minute. Speaking to reporters before his arrival in Brussels, Frederica Mogherini, High Representative of the European Union for Foreign Affairs and Security Policy, remarked coolly, "We were told during the night that [Pompeo] was planning to change his travel plans and have a stopover here in Brussels."
"We continue to fully support the nuclear deal with Iran, its full implementation," she said, in response to a question from Kurdistan 24 correspondent Barzan Hassan.
The US withdrew from the nuclear deal, formally known as the Joint Comprehensive Plan of Action (JCPOA), a year ago and re-imposed sanctions on Iran in November. On May 8, Iranian President Hassan Rouhani announced that Tehran would no longer comply with two provisions of the JCPOA.
Read More: US imposes new sanctions, as Iran says will reduce commitments in nuclear deal
Presumably, Mogherini's statement concerning the "full implementation" of the JCPOA applied to Iran, as well as the US. She added that the JCPOA "continues to be for us a key element of non-proliferation."
The EU, as an organization, is a party to the JCPOA, as are three EU members: France, Germany, and the UK. They planned to meet on the margins of the EU Foreign Affairs Council, Mogherini told reporters, suggesting that the Council had not expected Iran to be a central issue in this meeting.
Rather, the deteriorating situation in Libya topped the EU's agenda, she explained, while unrest in Africa's Sahel region, which is "not unlinked" to the disarray in Libya, was another important issue for the EU.
Libya is a major avenue for migrants seeking to reach Europe, and the influx has created significant political problems. Along with sporadic terrorist attacks, it has triggered anti-immigrant sentiment, much of it directed against Muslims, and encouraged the growth of right-wing populist political parties.
It is Europe—specifically France—that has assumed the burden of combatting terrorism in the Sahel. Just last week, French special forces rescued two French tourists in Burkina Faso, who had been taken hostage in Benin and brought north, in an operation in which two French soldiers died.
For Washington, neither Libya nor the Sahel are top priorities, underscoring the difference in perspectives with the EU.
Other European officials echoed Mogherini's position. Didier Reynders, Belgium's Deputy Prime Minister and Minister for Foreign Affairs, told Kurdistan 24 that his country supported the collective implementation of the JCPOA.
Tomáš Petříček, Foreign Minister of the Czech Republic, affirmed, in response to a question from Kurdistan 24, "It's important to maintain the treaty, because it is part of the anti-nuclear architecture."
Karin Kneissl, Austria's Minister of Foreign Affairs, however, showed a somewhat different side of European officialdom. Kurdistan 24 noted the US military deployments to the Persian Gulf and asked, "Do you worry about this?"
Unlike British Foreign Secretary, Jeremy Hunt who said on Monday that he was "very worried" about the prospect of an accidental war between the US and Iran, Kneissl was far more sanguine.
Kneissl recalled that there was a long history of violence and instability in the region. "I'm old enough to remember the war of the 1980s" between Iraq and Iran, when there were regular closures of the Strait of Hormuz, she stated.
"I also remember very well that many people in those days said, for instance," that "OPEC is dead," because two OPEC countries were fighting each other, she said. "I'm old enough to have a certain overview of the last forty years," she continued, "so I don't panic" and "I'm not extraordinarily worried."
Indeed, Kneissl showed herself unusual in quite a different way, as well. Asked by a reporter, in Arabic, as to whether he could ask her a question in Arabic, she responded, "It depends on the subject," and then proceeded, in Arabic, to answer his question.
Kneissel is an expert on the Middle East (the US, by contrast, has never had a Secretary of State who could claim such expertise.) She spent part of her childhood in Jordan, where her father worked as a pilot for the country's long-time leader, King Hussein. After undergraduate work in Austria, she studied International Relations at Hebrew University in Jerusalem and at the University of Jordan in Amman.
(Additional reporting by Barzan Hassan)