Americans, Russians compete for Kurdish support in northeast Syrian border area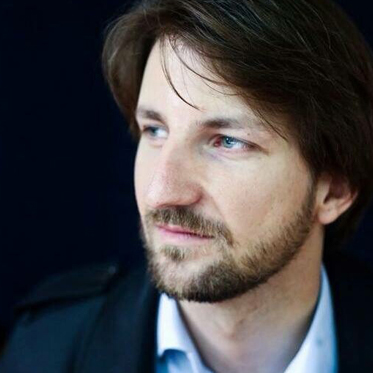 Wladimir van Wilgenburg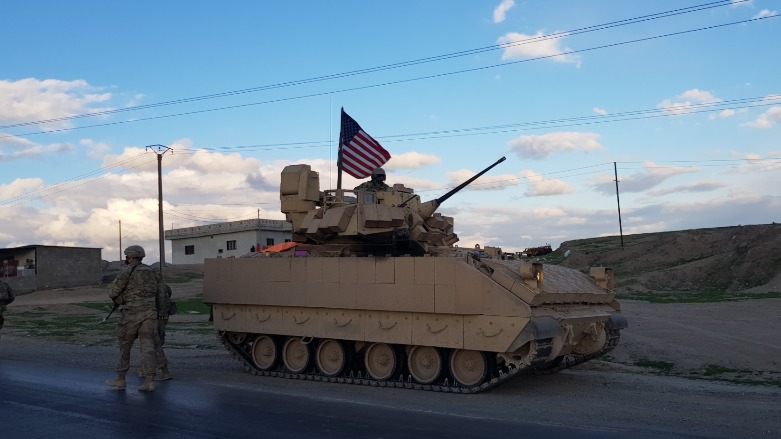 ERBIL (Kurdistan 24) – An area currently under the control of US-backed Syrian Democratic Forces (SDF) in the northeasternmost parts of Syria has become a point of serious contention between Russian and American troops.
Dêrika Hemko (also known as Derik and in Arabic al-Malikiyah) is a district in Hasakah province that includes the unofficial Fishkhabor border crossing with the Kurdistan Region of Iraq. Its district center is Derik city.
Compounding local fears of escalation, local media reports in January indicated that Turkey—which backs Syrian Islamist groups accused committing of war crimes against minority groups, including Kurds—might attack Derik and its surrounding area. Ankara's past assaults on Kurdish-held territories in northern Syria have displaced hundreds of thousands of civilians and killed thousands more.
Kurdistan 24 on February 17 visited a Derik village embedded with a US-led Coalition patrol consisting of Bradley and M1224 MaxxPro MRAP vehicles a few kilometers from Fishkhabor, both sides of which Kurdish forces control.
Russian Maneuvers
The Russian-backed Syrian government wants to control the area and stop Coalition troops, non-governmental organizations (NGOs), and journalists from entering northern Syria without its permission.
Damascus, which has forces stationed within the largely SDF-controlled northeast Syria—including in Qamishli city, about 80 kilometers west of Derik city—has protested such visits and the US presence to the United Nations Security Council in the past.
Russian forces have also repeatedly attempted to enter the area near the border during security patrols, seen as invasive by the local population. Kurdish villagers, however, have blocked Russian troops from entering it.
In September 2020, the US redeployed Bradley Fighting Vehicles as a deterrent to Russian threats. This came after Russian vehicles rammed a US convoy near Derik, wounding a number of US soldiers.
Read More: Russian vehicles ram US convoy in northeast Syria, injuring US troops
Lieutenant Samantha Stein, the Bradley Platoon leader, told Kurdistan 24 at an undisclosed military base that the Bradleys were sent there for "both US forces and the SDF, and maintaining the freedom of maneuver within northeastern Syria."
She said that the villagers are mostly concerned about security and the threat of ISIS. "Although we don't have any activity within the North Eastern area at the moment."
"So it's just reassuring that the SDF is here to maintain that security for them. So [it'll] hopefully make them feel better that they are being protected."
US soldiers on the patrol said they haven't recently seen any Russian movements. During a visit to Derik's Hemze Beg village, Grace added that they are trying to build close relations with all the villages in the area.
"The response is very good actually and they do love us here, and we like to provide security for them and it's always fun to interact with kids as well with soccer balls, playing with them, and putting smiles on their faces and ours."
A Kurdish farmer in the area told Kurdistan 24 after talking to the Coalition forces that the US should stand with the Kurds and help them achieve their democratic aspirations.
"The Kurds have preserved democratic values throughout history - so does the US. So the US must support the Kurds. We have helped the US based on our faith in brotherhood; we have not betrayed them," he said.
"We hope that the US will not turn its back to the Kurds - the Kurds have long been oppressed. Tyrants in the region step on a nation of 60-70 million people."
Kurdish villagers in the area say they prefer US forces to the Russians.
"I know that we can never trust the Russians. They have been the reason for the destruction of Kurdish areas [throughout history]; they betrayed the Republic of Kurdistan in Mahabad (in Iran in 1946)," the villager said.
"The Russians have not and will not do anything for the Kurds. They are only looking for their interests in the region. If they can, they might betray us again; I cannot imagine anything else."
At the same time, many fear that Turkey might attack the area.
After Ankara's long-threatened military incursion into parts of northeast Syria to confront the Kurdish elements of the SDF in October 2019, a ceasefire deal was first reached between the US and Turkey on October 17, 2019, and then another one between Russia and Turkey on October 22, 2019.
This deal outlines joint Turkish-Russian patrols in a 10-kilometer-wide strip of land along the border that began on November 1, 2019. Since then, the two sides have carried out dozens of such operations.
Local SDF sources say they do not rule out a new Turkish cross-border offensive near border areas similar to the one in October 2019.
After rumors emerged that Turkey would attack the area near Derik to potentially cut off SDF access to the Fishkhabor border crossing, local media reports claimed that the US-led Coalition was establishing a new base in Ain Diwar, near the Syrian-Turkish border.
Ain Diwar was one of the areas where Kurdish villagers in the past stopped Russian patrols.
However, Major General Kevin Copsey, Deputy Commander of the US-led Coalition in Iraq and Syria, told Kurdistan 24 on February 18 that "are no plans to create any new bases" in northeast Syria.
"The ones that we have at the moment provide us the ability to give Syrians the support that they need," he added.
He also confirmed that there are "distractions by numerous state actors and non-state actors that could potentially distract the Coalition away from what it is doing which is helping the SDF going after ISIS."
Although he acknowledged fears from the local population from possible new incursions (by Turkey) and the like, he underlined that this has to be dealt with on a political level so the Coalition can focus on its mission to defeat ISIS and provide support to the SDF to secure the notorious al-Hol Camp.
There are currently around 900 US service members in Syria, including a number of them in the al-Tanf base in southeast Syria.
Former US President Donald Trump wanted to pull all US forces out of Syria to fulfill a promise from his 2016 presidential campaign to end America's "forever wars" in the Middle East that have followed the September 11, 2001 attacks on New York and Washington.
However, Trump's attempts to withdraw from Syria met with protest, including from his own political base, and he backed down.
Now the current US administration, led by Joe Biden, is planning to maintain the Coalition posture in Syria.
The mission of @CJTFOIR in NE Syria hasn't changed. The Coalition works, by, with & thru our partner force SDF to defeat Daesh. The Coalition regularly conducts security patrols; re-supply convoys into the ESSA & upgrades & maintains bases. Troop levels & bases haven't increased. pic.twitter.com/qqfEJs12kw

— OIR Spokesman Col. Wayne Marotto (@OIRSpox) February 21, 2021
Col. Wayne Marotto, Spokesman for the US-led Coalition, affirmed to Kurdistan 24 that the mission of the CJTF-OIR has not changed. "That is to defeat Daash (ISIS) in designated areas of Iraq and Syria and any Daash remnants."
"So our mission has not changed. We're still going after Daash," he said.
However, Kurdish villagers still hope there would be more guarantees to prevent future Turkish incursions.
Editing by Khrush Najari