UN report says Kurds and Yezidis targeted by Turkish-backed groups in Syria
Kurdish women, including Yezidi women, were raped and subjected to sexual violence by Turkish-backed groups, a UN report said on Monday.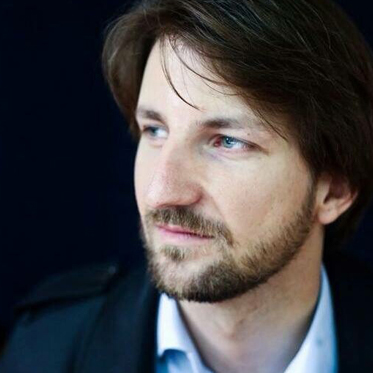 Wladimir van Wilgenburg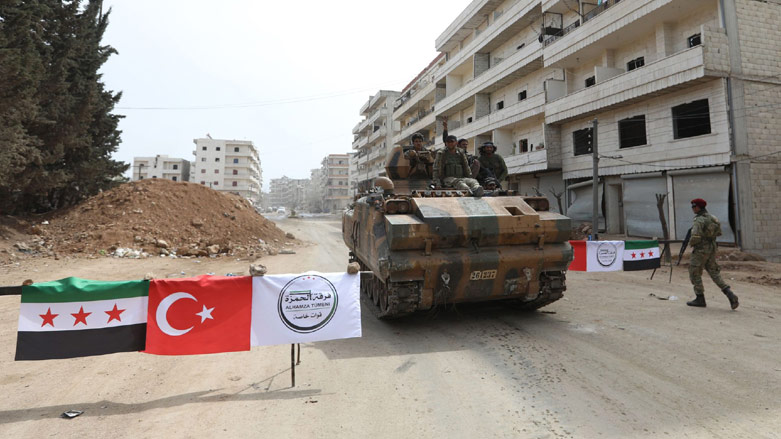 ERBIL (Kurdistan 24) – The Turkey-backed Syrian National Army (SNA) is involved in abductions, hostage-taking, and rape of women in northeast Syria, targeting primarily civilians of Kurdish and Yezidi (Ezidi) origin, United Nations investigators said on Monday.
The report "Arbitrary Imprisonment and Detention - Report of the Commission of Inquiry of the Syrian Arab Republic" focuses on human right violations including torture, sexual violence and death in captivity by the Syrian regime, but also by other actors involved in the country's decade-long civil war, including the SNA, Free Syrian Army (FSA), Syrian Democratic Forces (SDF), and extremist groups such as ISIS, and Hay'at Tahrir al-Sham.
The SNA took control of Kurdish-populated territories during Operation Olive Branch and Operation Peace Spring, including Afrin district in 2018, and Tal Abyad and Ras al-Ayn (Sere Kaniye) in the following October.
The UN report said documented violations in detention were highest in 2018 and 2019, with a majority committed by members of the SNA military police. Eighty-seven percent of identified victims were from minority religions, sects or ethnicities.
"With the capture of Afrin, officially declared in 2018, residents described new patterns of arrests, beatings, kidnappings, and, on occasion, disappearances. As hostilities ceased, a security vacuum emerged, enabling a permissive environment for fighters to engage in abduction, hostage-taking and extortion of civilians," the report said.
The report said a similar pattern, albeit to a lesser extent, was also observed in the Sere Kaniye region occupied by Turkey in October 2019, mostly affecting returnees of Kurdish origin, including women.
"When abducted, victims – primarily of Kurdish origin – were typically taken to the headquarters of the brigade after being initially held in smaller towns or villages. Victims of hostage taking often saw their property or livestock confiscated and threats, extortion and beatings persisted after their release," the report said.
"Several civilians were kidnapped multiple times by different brigades and, while some were released upon ransom payments, others went missing or their bodies were found days after their abduction," the report added.
"When families approached SNA fighters to ask about the whereabouts of their loved ones, they were often provided with no information, threatened or beaten themselves."
According to the UN investigation, the groups detained civilians, primarily of Kurdish and Yezidi origin, and engaged in "systematic confiscation of the victim's property, extortion and beatings, which ultimately coerced many to leave their homes."
"Detainees described being subjected to frequent and severe beatings during interrogation, often to extract confessions regarding alleged links to the Kurdish administration," the report said.
Kidnapping of Women and Girls from Afrin
The report also documented how women increasingly became vulnerable to abduction, including for forced marriage, and detained at checkpoints or during home and village raids.
"While detained, Kurdish women and, on occasion, those belonging to the Yazidi minority were also raped and subjected to other forms of sexual violence, including degrading and humiliating acts, threats of rape, performance of "virginity tests", or the dissemination of photographs or video material showing the female detainee being abused," the report said.
Some Syrian nationals, including women, were transferred to Turkey. While some have been released or returned to SNA custody in Syria, most remain in detention facilities in Turkey, the report said.
The UN Commission concluded that Turkey needs to afford special protection to women and children and remains bound by human rights obligations to all people present in such territories.
"In failing to intervene to prevent torture when present or otherwise aware that torture would be employed, Turkish forces may have violated their obligations under the Fourth Geneva Convention," the report said.
"Further, the transfers of Syrian nationals, detained by the SNA, to Turkish territory, may amount to the war crime of unlawful deportation of protected persons."
Monday's report is not the first time the UN has found human rights abuses against Kurds in Syria by groups supported by the Turkish government.
Last September the UN Commission of Inquiry on Syria documented how Turkish-backed groups subjected women, girls, men, and boys to sexual and gender-based violence in Syrian areas occupied by its proxies.
Read More: UN: Multiple Turkish-backed groups in Syria committing sexual assault
The Kurdish-led Autonomous Administration of North and East of Syria (AANES) called for an international investigation into the kidnapping of women from Afrin after eight were found in the headquarters of a Turkey-backed militia.
Violations by SDF-linked groups
However, the latest report also accused the Kurdish-led forces of human rights violations against political opponents. The report said that the SDF-linked People's Protection Units (YPG) "arbitrarily detained and, on occasion tortured, activists, NGO workers, political opponents (such as members of the rival Kurdish National Council), and other individuals, who expressed opposing views."
"Thirty such cases were documented between 2013 and 2020."
Twenty-nine percent of former detainees interviewed by the UN investigators who were held by the SDF and related entities reported experiencing inhuman or degrading treatment, "10 percent reported experiencing torture, and one percent reported incidents of sexual violence," the report said.
Editing by Joanne Stocker-Kelly