Veen resort: from hidden spot to popular tourist destination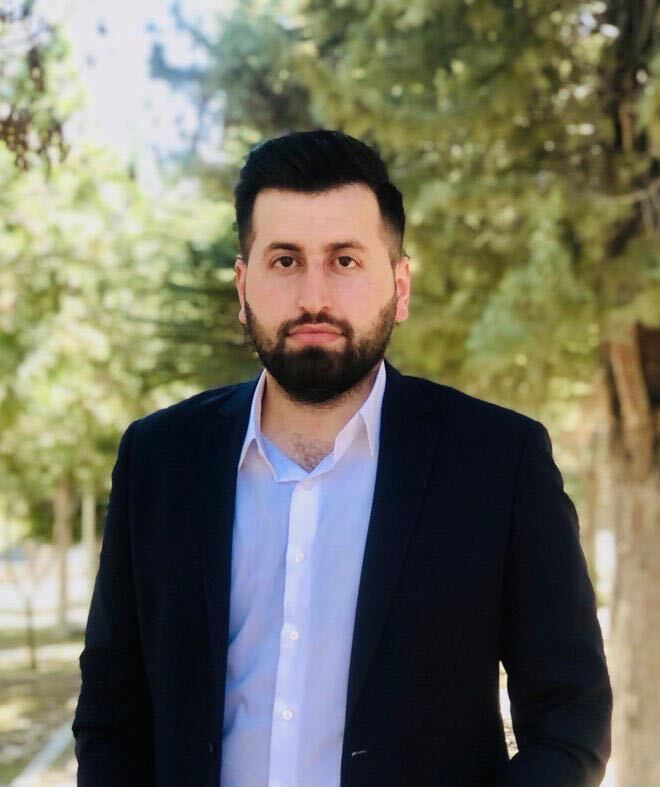 Kurmanj Nhili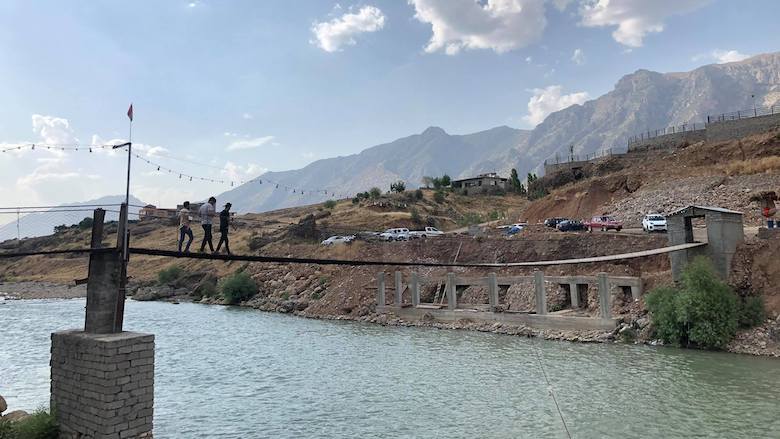 Streaming beneath the Gara Mountains and running into the Great Zap River are three waterfalls, part of the popular Veen resort that offers tourists a welcome relief from scorching summer heat.
Around 100 kilometers northwest of Duhok city, close to the town of Sheladiz in Amedi district, the once little-known and inaccessible resort is now open to the public. It attracts tourists from around the Kurdistan Region and across Iraq.
Its main waterfall is locally known as Kirase Biki, or "bride's dress," an appropriate name for its flowing shape. To get to Kirase Biki and the other two waterfalls you have to drive a few kilometers down a dirt road and then walk on a shaky wooden bridge across the Great Zap River.
The bridge, 85 meters long and just over a meter wide, is itself a tourist destination.
Rizgar Zibari told Kurdistan 24 that his brother and cousins first came up with the idea of promoting the great scenery the waterfalls offer and turning the area into a resort.
Zibari now owns Veen, and said before 2006 the only visitors were from nearby Sarukani village, where the waterfalls begin. In recent years, however, the resort has seen up to 30,000 tourists every month during the summer season.
The water is very cold and drinkable, and several pools and gardens have been created. The resort can accommodate as many as 5,000 guests, Zibari said.
"We engineered and built the wooden bridge ourselves," he added. "Later when tourists, including engineers, visited us and saw the bridge they were surprised at how well and strong it had been constructed."
Walnuts and maple trees cover Veen, and herbs that like cold water grow in abundance. They are known locally as lawan, gaznik, and peeng.
According to Zibari, people from the area use lawan and gaznik to treat health problems, and peeng is used in cooking.
Due to the increase in tourists, including some who see the high oscillating bridge as too much of a challenge, the resort is planning to construct another crossing.
Hannan Salih and her husband came from Baghdad to see the resort and enjoy the waterfalls. She described Veen as beautiful and full of good services, adding that it was worth the trip to see a natural, cool place and spend time with her family.