US 'strongly' opposes Turkish attack on Syria; calls for immediate de-escalation
"We continue to make clear both privately and publicly that we strongly oppose military action, including a land incursion," a State Department Spokesperson told Kurdistan 24.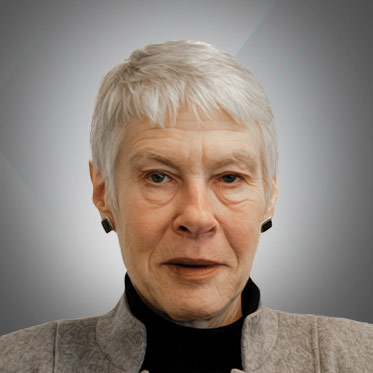 Laurie Mylroie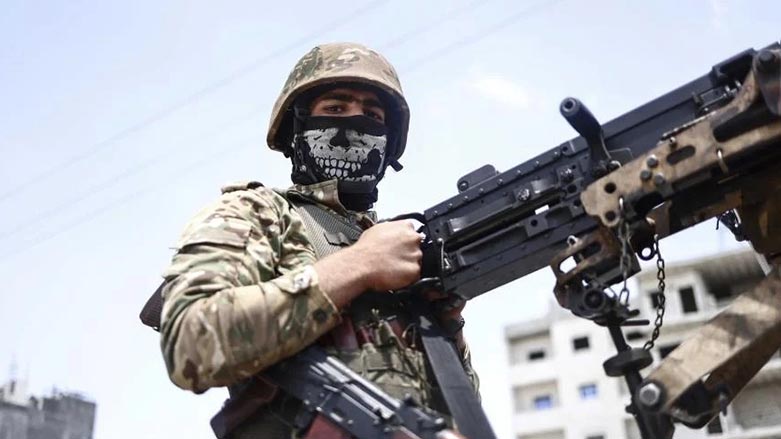 WASHINGTON DC, United States (Kurdistan 24) – Recent days have seen an increase in Turkish threats to attack Kurdish forces in northeast Syria. Those Kurdish military units form the core of the Syrian Democratic Forces (SDF), America's main partner in the fight against ISIS in Syria.
Asked about those threats, a State Department spokesperson told Kurdistan 24 on Tuesday that the US stands strongly against the military actions that Turkish officials have threatened.
"We continue to make clear both privately and publicly that we strongly oppose military action, including a land incursion," the spokesperson told Kurdistan 24.
"All parties should immediately de-escalate," the spokesperson affirmed.
Murder of Kurdish Activists Triggers Threats
The recent series of Turkish threats follows the Dec. 23 murder of three Kurdish activists at the Ahmet Kayat Kurdish Cultural Center in downtown Paris.
The center "houses the Kurdish Democratic Center of France (CDKF)," the French newspaper, Le Monde, reported, describing the CDKF as "the legal front for the PKK [Kurdistan Workers' Party] in France."
Following the murders, French authorities arrested and charged a 69-year-old French pensioner, with a history of attacking immigrants. Questioned by police, the gunman, first identified as William M, but now known to be William Mallet, confessed to being driven by a hatred of non-western immigrants, after his home was burglarized in 2016.
Questions have arisen about Mallet's mental health. He told police that he planned to kill as many people as he could, before committing suicide by shooting himself. His own father said of him, "He is crazy, he's an idiot."
Mallet was transferred briefly to a police psychiatric unit, before appearing before a magistrate on Monday and being formally charged with murder and attempted murder.
French authorities have characterized the attack as "racist," but the CDKF is demanding that they declare it to be "terrorism"—i.e., to say that the attack was political, and it is linked to Turkey.
But French authorities lack the evidence to make such a judgment—and the CDKF has not provided it. Moreover, Mallet has provided an explanation for his action, and it includes the claim that he acted alone.
The CDKF organized a protest rally in Paris on Saturday, following a more spontaneous protest on Friday. Both rallies turned violent. Some 31 policemen were injured, while 11 protestors were arrested.
Such violence prompted comment from Dr. Adel Bakawan, director of the French Research Center on Iraq. Bakawan acknowledged that while Kurds in France had reason for concern about their safety, he was worried that such clashes between French police and Kurdish protestors "could 'tarnish' the feeling of solidarity from the French public toward Kurds," as AFP reported.
Turkish Threats to Rojava
Turkish officials have exploited the violence in France to revive their threats to Kurdish control of northeast Syria. On Saturday, in an end-of-the-year press conference, the Turkish Defense Minister, Hulusi Akar, told reporters that Turkey was engaged with Russia in talks that would allow Turkish forces to launch a cross-border ground attack into Syria.
Read More: Turkey and Russia discuss cross-border assault on Syria, as tensions rise with Kurds
On the following day, Sunday, Akar, accompanied by senior Turkish military officers, visited a Turkish command post on the Syrian border. At the border with Syria, Akar referring to Saturday's protests in Paris, proclaimed, "Everyone must see the 'true face' of the PKK terror group," as Turkish media reported.
Read More: Turkish Defense Minister, citing Paris violence, threatens Rojava
"No one should expect us to tolerate the terrorist elements, nesting near our border," Akar affirmed.
Kurds in Paris, including the PKK, do not seem to see a relationship between their actions and Turkish threats to Rojava. Strategic thinking seems lacking, and Turkish officials may prove more capable in that regard.
Akar's comments were followed on Monday by Turkish President Recep Tayyip Erdogan, himself. Erdogan spoke in a televised address after a cabinet meeting. He asserted that Turkey would "close the gaps" in its 30-kilometer security zone "to completely eliminate the terrorist threat coming from Syria," as Turkish media reported.
"We will enter a new phase of struggle that will destroy the entire infrastructure and resources of the [YPG/PKK] terrorist group," Erdogan said.
Tough U.S. Statement
In response to Turkey's threats, the State Department issued a warning: "escalation in Syria and along the Turkish-Syrian border is dangerous and a threat to the safety of civilians, and potentially U.S. personnel, as we have seen with recent attacks."
"The U.S. government remains concerned by escalating action in northern Syria," the State Department spokesperson continued, "including recent airstrikes, some of which directly threatened the safety of U.S. personnel who are working to defeat ISIS."
"We have consistently communicated to Turkey and to our local Syrian partners our serious concerns about the impact of escalation on our D-ISIS [Defeat-ISIS] goals and on civilians on both sides of the border," the spokesperson concluded.