US reiterates opposition to Turkish reconciliation with Syria
"We do not support countries upgrading their relations or expressing support to rehabilitate the brutal dictator, Bashar al-Assad," Price affirmed.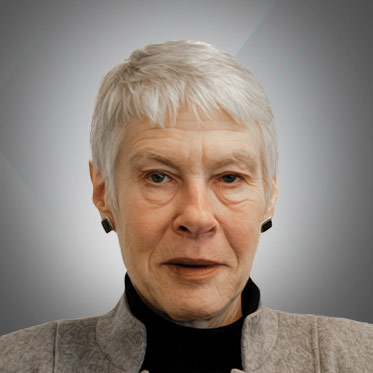 Laurie Mylroie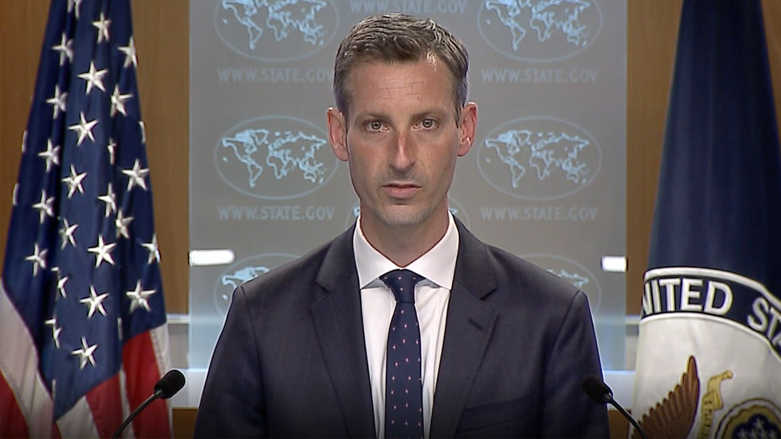 WASHINGTON DC, United States (Kurdistan 24) – On Tuesday, in his first press briefing of the new year, State Department Spokesperson Ned Price reiterated US opposition to Turkey's rapprochement with Syria, which Russia is in the process of mediating.
The US opposition was first expressed last week by a State Department spokesperson in response to a query from Kurdistan 24, following the tripartite meeting in Moscow last Wednesday among the Turkish, Syrian, and Russian Defense Ministers, along with their intelligence chiefs.
Read More: US warns against Turkish rapprochement with Syria
"We do not support countries upgrading their relations or expressing support to rehabilitate the brutal dictator, Bashar al-Assad," Price affirmed on Tuesday. "We urge states to carefully consider the Assad regime's atrocious human rights record for the past 12 years, as it continues to inflict atrocities on the Syrian people and to deny access to lifesaving humanitarian aid."
Price was alluding to UN Security Council Resolution 2642, which provides for the delivery of cross-border humanitarian aid from Turkey into opposition-held northwest Syria. That resolution is set to expire next week. Damascus opposes any extension, and Russia's position is unclear.
Thus, on Monday, the heads of several major international aid agencies, including the World Food Program, the World Health Organization, the United Nations Children's Fund, and the United Nations High Commissioner for Refugees, wrote a letter to the Security Council, urging that the resolution be extended, so their work can continue.
"If the Council fails to extend [the resolution], the consequences will be catastrophic for 4.1 million people in non-government-controlled areas," they stated. "Most of them are women and children who need assistance just to survive at the peak of winter and amidst a serious cholera outbreak."
On Tuesday, Price also affirmed that the US remained committed to UN Security Council Resolution 2254. The resolution was approved unanimously in December 2015 and calls for a political transition in Syria.
At the time, it seemed that Assad might well fall, even as that now appears unlikely, because of Russia's military intervention in support of his regime.
Price also indicated that Washington had conveyed its position to Ankara. "We've made very clear to all of our allies and partners that now is not the time to normalize relations" with Syria, and "countries should be mindful of the atrocious human rights record that the Assad regime has inflicted upon its people over the past 12 years."
Nonetheless, Turkey Pursues Reconciliation
It is not clear that the US warnings are having a significant effect on Turkish policy, however. Turkish President Recep Tayyip Erdogan appears rather interested in pursuing a Russian-mediated reconciliation with Syria.
Two major developments appear to influence his calculations. One is the upcoming Turkish elections, which will be held on June 23. Erdogan's position, as it stands now, is not particularly good in the view of many analysts, including Paul Taylor, a contributing editor at Politico.
"For the first time since Erdogan's conservative, Islamist-tinged Justice and Development Party (AKP) came to power in 2002, there is a serious prospect of political change," Taylor wrote on Monday. "Inflation is running at over 80 percent a year, the Turkish lira has plummeted against the dollar, and the government's popularity has sunk as economic hardship has risen."
According to public opinion polls, Erdogan's AKP party has only 30% support, Taylor reported.
But if Erdogan can present some major national security victory to the Turkish electorate before June 23, his prospects could change dramatically. That could involve some action against the Kurdish People's Protection Units (YPG), which form the leadership and core of the Syrian Democratic Forces (SDF.)
The SDF is America's main partner in fighting ISIS in Syria, but Turkey considers the YPG to be a terrorist organization, essentially the Syrian branch of the Kurdistan Workers' Party (PKK.)
Thus, one possibility is Turkish action against the YPG, which Erdogan has long threatened. Yet as Taylor notes, such action might not be a major cross-border ground operation. That could backfire if it did not turn out well. "But a limited cross-border operation with few Turkish casualties" could be popular in advance of the elections.
Similarly, there are nearly four million Syrian refugees in Turkey, and they are increasingly unwelcome. As North Press Agency, a prominent media outlet in northeast Syria, has warned, Erdogan might seek to dilute Kurdish dominance in the area, with the large-scale transfer of Syrian refugees.
Read More: Turkish, Russian Foreign Ministers discuss new meeting with Syrian counterpart
The other major factor that affects Erdogan's calculations is the war in Ukraine. It has increased the influence and freedom of maneuver of medium-sized powers because both Russia and the US seek their support.
That is particularly true for Turkey, as it controls the Dardanelles, the narrow strait that commands passage between the Black Sea and the Mediterranean. The Dardanelles are Ukraine's naval gateway—through which its trade, including export of vital foodstuffs—passes.
In addition, Erdogan has managed to serve as a mediator between Russia and Ukraine, and it played a key role in negotiating the agreement that allowed for the export of Ukrainian grain.
Thus, the Biden administration is inclined to give Ankara significantly more room to maneuver than it would absent the Ukraine war, and Erdogan knows how to use it.