Iraq recovers $2.5 million from 'heist of century'
Stacks of large sums of money were put on display during the presser.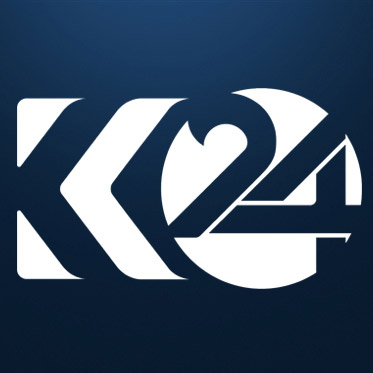 Kurdistan 24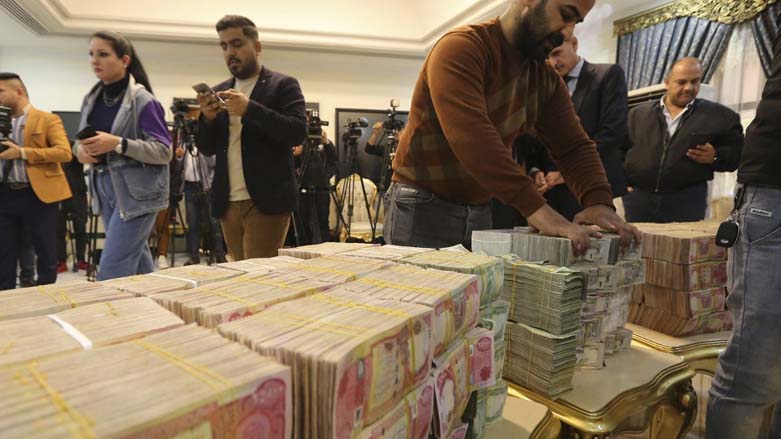 ERBIL (Kurdistan 24) – Another $2.5 million has been recovered from stolen public funds, according to the Iraqi Integrity Commission.
The head of the Federal Authority of Integrity, Judge Haidar Hanoun, in a presser in Baghdad said that four billion Iraqi dinars – $2.5 million – have been retrieved from the stolen funds, estimated to be approximately $2.5 billion in total.
The official did not name the suspect, who has been accused of embezzling more than $11 million (17 billion Iraqi dinars). The suspect will be brought to trial on January 12, according to Hanoun.
Stacks of large sums of money were put on display during the presser.
The Iraqi Prime Minister Mohammad Shia' Al-Sudani for the first time in November announced that his government had been able to recover more than $124 million (182 billion Iraqi dinars).
Described as the "heist of the century," the enormous sum was withdrawn from the tax authority's accounts through forged documents in 2021.
Prime Minister Al-Sudani confirmed that part of the embezzled funds had been used to purchase high-end real estate in Baghdad.
Nour Zuhair Jassem, one of the alleged suspects, has been released on bail on the condition of returning the stolen funds. He was given two weeks to hand over the money to state authorities.
Jassem was arrested in October at Baghdad International Airport when he attempted to escape the country on a private jet, the interior ministry announced previously.
Iraq is ranked 157 out of 180 countries on the Transparency International Corruption Perceptions Index in 2021.
Between $50-$300 billion has been lost to corruption in Iraq since the country's long-time dictator, Saddam Hussein, was toppled in 2003 by a US-led coalition.