U.S. designates ISIS network that planned attacks in Erbil
The US designated four Iraqis living in Turkey for supporting ISIS. In 2021, they were involved with a member of an ISIS cell who plotted to attack Kurdish forces, before he was arrested by the KRG's Counterterrorism Directorate.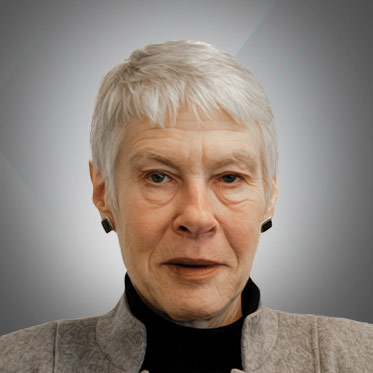 Laurie Mylroie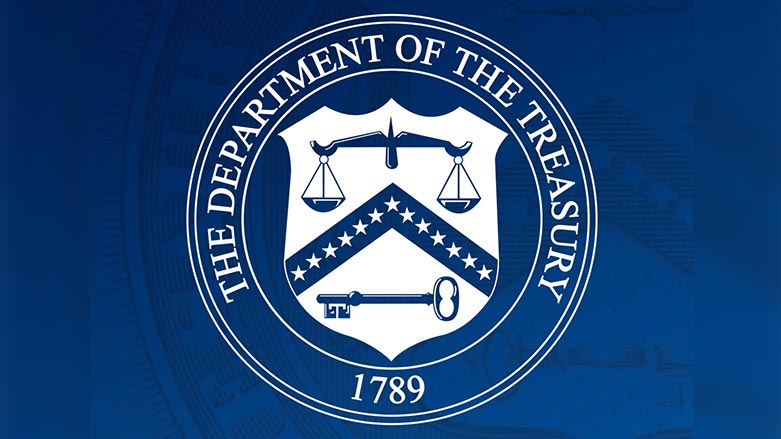 WASHINGTON DC, United States (Kurdistan 24) – The U.S. Treasury Department announced on Thursday that it had designated four individuals and two businesses in Turkey for supporting ISIS. Among other things, those designated had been involved with a member of an ISIS cell who, himself, had been arrested by the Counterterrorism Directorate of the Kurdistan Regional Government (KRG) in 2021.
The individuals are all Sunni Arabs from Iraq, who had been living in Turkey. One man, 52 years old, is from Baghdad. Another man, also 52 years old, is from northern Iraq, and two of his sons were also designated.
As the highly-regarded German news magazine, Der Spiegel, explained, the core of ISIS—which was first established in Syria in 2012, shortly after the civil war there began—is the intelligence apparatus of the former Iraqi regime. The article, based on captured ISIS documents, is a leak from German intelligence, and is the best publicly available analysis of the terrorist organization.
Latest US Designations of ISIS Terrorists
Yasir 'Ali Ahmad Nuwayran al-Farraji is "an ISIS member arrested by the KRG Counterterrorism Directorate on March 29, 2021, for planning attacks against Kurdish military and security forces in Erbil, Iraq," the Treasury Department stated, as it announced the new designations.
Abd Al Hamid Salim Ibrahim Ismail Brukan al-Khatuni was the key figure among the four men designated for their role as ISIS financial facilitators. In 2021, al-Khatuni sent money to al-Farraji for the planned attacks against Kurdish forces.
The 52-year-old al-Khatuni is from Ba'aj, Iraq, a small Sunni Arab town in the Nineveh Governorate. Two of his sons were also designated: 37-year-old Umar Abdul Hamid Salim Brukan al-Khatuni and his younger brother, 30-year-old Muhammad. Both worked with their father in moving money for ISIS.
The two businesses designated for supporting ISIS—Wadi Alrrafidayn for Foodstuffs and Sham Express—are also linked to al-Khatuni.
The elder al-Khatuni was "the head of foreign financing in ISIS's so-called Wilayat al-Jazirah in Iraq," the Treasury Department's announcement explained. In 2016, al-Khatuni "moved to Turkey to manage ISIS's financial facilitation network and transferred funds from Arabian Gulf-based donors to ISIS."
By 2018, al-Khatuni "had assumed an important role in managing ISIS financing in Turkey," the Treasury Department continued. That year "ISIS transferred millions of dollars" to al-Khatuni, who "managed hawala offices and played roles in ISIS money management, transfer and distribution."
In 2021, al-Khatuni sent money to al-Farraji to support his planned attack on Kurdish military and security forces. However, he was arrested by Kurdish authorities, before he could carry them out.
Al-Khatuni and his sons used Wadi Alrrafidayn to transfer funds to ISIS. In June 2021, even after al-Farraji's arrest, al-Khatuni transferred over $500,000 to ISIS through the company.
Lu'ay Jasim Hammadi al-Juburi was the fourth Iraqi designated on Thursday. He is the same age as the elder al-Khatuni (52 years old) but was born in Baghdad.
Sham Express, a company with which al-Juburi was associated, was established by al-Khatuni in 2020. The company was "used by ISIS-affiliated individuals to transfer funds" for the terrorist organization, the Treasury Department explained. "Particularly," al-Juburi, "used Sham Express to transfer money on behalf of ISIS between Turkey, Syria, and Iraq."
Until 2021, 'Abd al-Rahman 'Ali al-Ahmad al-Rawi was "ISIS finance leader," Treasury said. He was arrested in July of that year, and then replaced by al-Khatuni.
Until his arrest, al-Rawi headed what the U.S. called the "al-Rawi network." He "established financial channels throughout Russia, Europe, China, and Africa to transfer existing ISIS funds and generate additional ISIS revenue," the Treasury Department said.
In 2018, the KRG's Counterterrorism Directorate played a significant role, along with Iraqi Special Forces, in assisting the anti-ISIS coalition in a major raid against the al-Rawi network. The raid resulted in the arrest of ten of its members.
Read More: US sanctions IS network after Kurdish counter-terror raids, in coordination with Iraqi and coalition forces