Nashville dedicates historical marker honoring Kurdish community
"It is fitting and proper," the resolution continued, "that the Metropolitan Council honor its Kurdish American population and the rich history and significant contribution of Kurdish Americans who call Nashville and Davidson County home."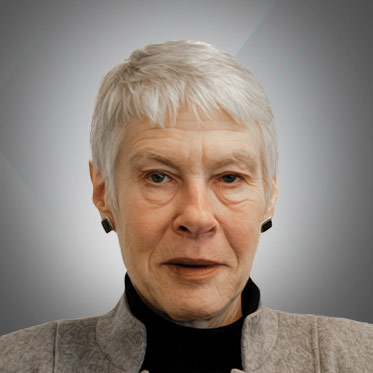 Laurie Mylroie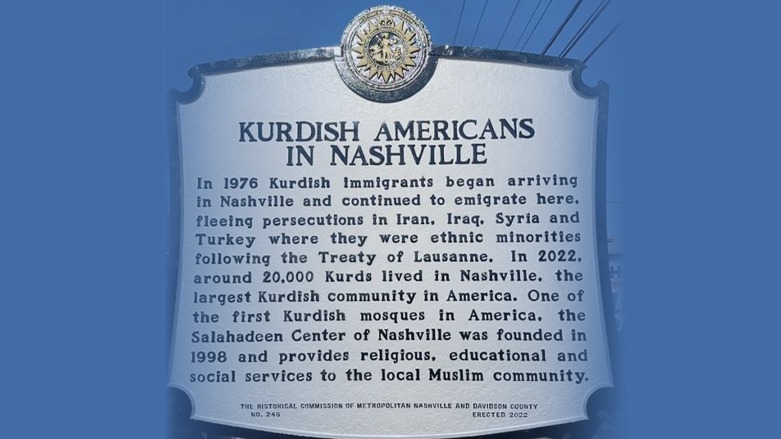 WASHINGTON DC, United States (Kurdistan 24) – On Saturday, Nashville, Tennessee, home to America's largest Kurdish community, unveiled a plaque marking five decades of Kurdish immigration to the city.
The ceremony, which began at the Salahadeen Center, a Kurdish mosque-community center, was attended by Nashville's mayor, John Cooper, as well as its previous mayor, Bill Purcell, and several Metropolitan Council members, including Sandra Sepulveda, who played a major role in ensuring the Council's passage of a resolution supporting the recognition of the Kurdish community.
"In 1976, Kurdish immigrants began arriving in Nashville and continued to emigrate here, fleeing persecutions in Iran, Iraq, Syria, and Turkey." So begins the marker, entitled "Kurdish Americans in Nashville."
Nawzad Hawrami, who arrived in Nashville in 1996, was a co-founder of the Salahadeen Center, and a driving force behind the creation of the historical marker.
Kurdistan 24 asked him why Nashville had become such a focus for Kurdish immigration. Hawrami explained that initially, in the first wave of Kurdish immigration, after the 1975 Algiers accord between the Iraqi regime and the Shah of Iran, Kurdish immigrants were sponsored in a number of US cities. But Nashville, with its hilly terrain, was most like home—although the key factor, as Hawrami emphasized, was the warm welcome from the people.
That warm welcome continued and was evident this week. On Tuesday, Nashville's Metropolitan Council passed a resolution noting, "Kurds fleeing horrific genocide and seeking refuge from political persecution have found a welcoming home and sense of community in Nashville."
"It is fitting and proper," the resolution continued, "that the Metropolitan Council honor its Kurdish American population and the rich history and significant contribution of Kurdish Americans who call Nashville and Davidson County home."
On Saturday, a formal ceremony was held to commemorate this historic event.
"It was an honor of a lifetime to unveil the Kurdish American historical marker today," Councilwoman Sepulvada tweeted. "I am proud that we as a city were able to recognize the importance of this community."
The day before, the Kurdistan Regional Government (KRG) Representation in Washington issued a statement welcoming the marker and underscoring its significance.
"We commend the people and government of Nashville for what we believe to be the first historical marker in North America to recognize the Kurdish diaspora," Bayan Sami Abdul Rahman, the KRG Representative in Washington said.
"We are proud of the Kurdish-American diaspora in Nashville and across the United States and Canada and congratulate them on overcoming the struggles that all immigrant communities face and applaud them for their successes," she added.
Read More: KRG welcomes Nashville's recognition of Kurdish-Americans