U.S. Calls on all Countries to repatriate Citizens from Northeast Syria Camps
Originally from Somalia, the sisters left Norway in 2013, when they were teenagers. Ayan, the elder, was 19 years old, and Leila was 16, when they traveled to Syria to join ISIS.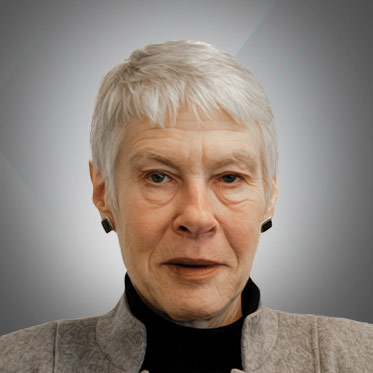 Laurie Mylroie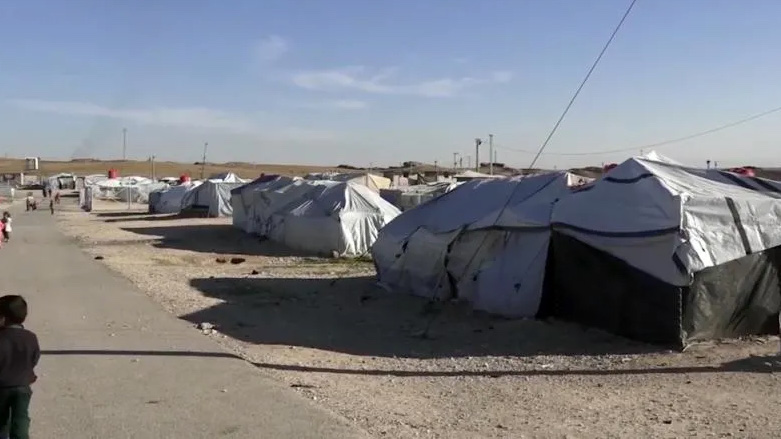 WASHINGTON DC, United States (Kurdistan 24) – The U.S. hailed Norway's repatriation of five of its nationals from the Roj camp in northeast Syria. The individuals—two sisters, Ayan and Leila Juma, and their three children—were returned on Wednesday to Norway.
The Juma sisters knew they would be detained upon their arrival at Oslo's Gardermoen airport. The dire situation in the Roj camp in Syria, however, left them with few choices.
Read More: Norway says repatriating sisters and children from Syria
Originally from Somalia, the sisters left Norway in 2013, when they were teenagers. Ayan, the elder, was 19 years old, and Leila was 16, when they traveled to Syria to join ISIS.
The sisters, along with their parents, emigrated to Norway, according to a Somali on-line media source. At the time, as young children, the sisters had little understanding of the atrocities their parents fled, in seeking a better life in the Nordic country. Later, during their impressionable years, they became "radicalized as teenagers," it reported.
The book, "Two Sisters," by the Norwegian author, Äsane Seierstad, explained that it was the older sister who was the more extreme. A bright young woman, who attended an elite Oslo high school, she was seeking to define her identity and was drawn to IslamNet, a group of young, Salafist Muslims in Oslo.
Their parents sought to fit into Norwegian society, but the daughters, particularly the elder, sought the opposite. She and Leila wanted to wear the niqab, but their parents refused. Yet they wore the garment and "grew increasingly isolated at school," it explained. With such things looming large in their lives, they decided to leave for Syria and join ISIS.
U.S. Hails Repatriation—Calls on Other Countries to Do the Same
After the territorial collapse of ISIS, the sisters ended up in the Roj camp, living in dire conditions.
"Repatriation is the only durable solution" for such individuals, Deputy State Department Spokesperson Vedant Patel said on Friday in a written statement.
"We are grateful to Norway and our local partners working to resolve the ongoing humanitarian and security crisis in al-Hol and Roj camps through this repatriation," he stated, and "we urge all governments to follow Norway's example and repatriate their nationals."
Understanding ISIS
"Approximately 10,000 individuals from more than 60 countries outside Syria and Iraq remain in these camps, following the dismantlement of ISIS' so-called 'caliphate' by the Global Coalition to Defeat ISIS," Patel said, while he noted that "most" of those individuals are "children under the age of 12."
"ISIS, including its 10,000 fighters in detention centers, remains a persistent threat to the region," Patel affirmed, noting that it was also a threat "to the thousands of vulnerable residents" in the al-Hol and Roj displaced persons camps.
Patel's focus on foreigners in those camps is understandable in that he sought to convince other countries to repatriate their nationals and not think that abandoning them in Syria constituted a reasonable solution for the problem.
However, from the perspective of understanding ISIS, Patel's statement was misleading. Most of those in al-Hol and Roj camps are local: Iraqis and Syrians.
As a 2020 U.N. report explained, al-Hol holds around 65,000 people, including some 30,000 Iraqis and 28,000 Syrians. That leaves only some 7,000 individuals from other countries—a little over 10% of the total population.
ISIS is not some global movement. At its core are local people seeking power and other resources. A sentiment that Dr. Najmaldin Karim, the late governor of Kirkuk Province, shared during an interview with Kurdistan 24 in Washington DC in 2018, after Iraqi forces, in a military operation engineered by Qasim Soleimani, head of the Qods Force of Iran's Islamic Revolutionary Guard Corps (IRGC), attacked the Peshmerga, causing them to withdraw from the disputed territories.
Read More: Najmaldin Karim: Islamic State is resurgent, dominated by locals
Until late 2017, Karim was the governor of Kirkuk Province. In that capacity, he presided over the fight against ISIS in Kirkuk. He was clear that ISIS, at least ISIS in Kirkuk, was dominated by locals.
"Ninety-nine percent [of ISIS in Kirkuk] are local people from Kirkuk," Karim said. "Peshmerga fought [ISIS] bravely, and hundreds of them were killed," he continued. "We have their pictures, their DNA. They're all from the area."
Karim was describing what, in essence, was a struggle over power and resources. Those at the core of the fight used Islamic extremism to rationalize their fight, while, at the same time, attracting individuals from abroad, like the Juma sisters, in supporting their fight.
This reporter suggested something similar a year ago, when U.S. forces assassinated an ISIS leader. In describing his assassination, U.S. officials focused on ISIS' ideological dimension. But doing that, this reporter argued, played into the hands of ISIS. It caused young, discontented and disoriented individuals, like the Juma sisters, to support the terrorist organization–which they would not do, if they properly understood it.
Read More: Al-Qurayshi vs. al-Mawla: What's in a name? What the US doesn't understand about ISIS
It would be much better to describe ISIS for what it is: brutal men, seeking to recover their lost power, who use radical Islam as a cover and recruiting tool.
One U.S. official responded positively, saying that he liked the article and had shared it with others. So, perhaps, the time has come to think about it again?