US: Russia-Iran Partnership threatens not only Ukraine, but Iran's Neighbors too
"The partnership between Russia and Iran is directly enabling Iran's destabilizing activities in the Middle East--posing a threat not just to Ukraine, but also to Iran's neighbors."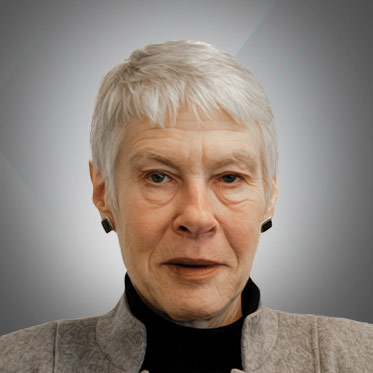 Laurie Mylroie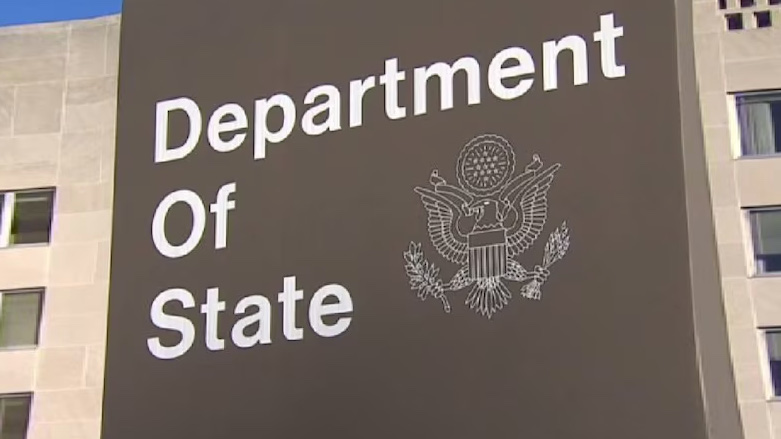 WASHINGTON DC, United States (Kurdistan 24) – As attention has focused on the close military ties between Iran and Russia, because of Russia's extensive use of Iranian-manufactured drones to attack Ukraine, a State Department Spokesperson described to Kurdistan 24 another dimension of the threat, which is not so widely recognized, posed by that relationship.
As the Spokesperson explained, military support between Iran and Russia flows "both ways." It goes in two directions "from Iran to Russia, and from Russia to Iran."
"The partnership between Russia and Iran is directly enabling Iran's destabilizing activities in the Middle East," the Spokesperson continued. That poses "a threat not just to Ukraine, but also to Iran's neighbors."
The U.S. has taken action against that partnership, the Spokesperson said. "We continue to impose costs on the actors involved in the transfer of Iranian military equipment to Russia for use in Ukraine."
"Already, we have issued numerous sanctions designations and tightened export controls on Iran in recent months targeting Russia, Iran, and third country actors involved in this activity," the Spokesperson stated.
Indeed, two sets of such sanctions have been announced over the past months. The first sanctions were imposed in September.
Read More: US sanctions Iranian companies for drone sales to Russia to use in Ukraine war
A second set of sanctions were imposed in March, in conjunction with criminal indictments that were issued by the Justice Department.
Read More: US reveals indictments for two Iranian military procurement networks
Speaking in Sweden on Tuesday, U.S. Secretary of State Antony Blinken said there would be "new actions that build on the export controls on the technology that's found in Iranian drones used to target Ukrainian civilians and civilian infrastructure."
New U.S. Aid Package for Ukraine
The Biden administration announced on Wednesday that it was providing another $300 million in military support to Ukraine. That will bring the total U.S. aid since February 2022—when Russia launched its unprovoked assault—to $37.6 billion.
That is a very large amount of money, but for the Biden administration, the Russian assault on Ukraine is the top national security concern, as it is for much of Europe, which is, of course, significantly closer to the fighting, and, thus, more directly threatened.
Indeed, speaking on Wednesday at a security conference in Slovakia, French President Emmanuel Macron recalled that in 2017, he had declared NATO "brain-dead." But, as Macron affirmed, "I can say today that [Russian President] Vladimir Putin jolted it awake with the worst of electric shocks," as Macron called for "tangible and credible security guarantees to Ukraine."
White House Dismisses Reports of Efforts to Revive JCPOA
When the Biden administration took office in January 2021, in key respects, it continued the Middle East policies of the previous Democratic administration—led by Barack Obama, under whom Biden had been Vice-President and many of his top aides had also served.
Obama had opposed the 2003 war that ousted Saddam Hussein, Operation Iraqi Freedom (OIF). He thought the war was unnecessary, and, thus, to prevent another unnecessary Middle Eastern war, Obama sought an accommodation with Iran. That took the form of the 2015 Iranian nuclear deal, known formally as the Joint Comprehensive Plan of Action (JCPOA.)
Obama was joined by senior European officials who thought similarly. They, too, opposed the OIF, and, likewise, sought an accommodation with Iran, and supported the JCPOA.
Thus, they were all dismayed, when, in 2018, the next U.S. president, Donald Trump, left the JCPOA. Biden and his top aides came into office fixed on restoring it.
They thought then that they were averting another terrible war. But, it seems, that in the two years since, they have come to hold a more negative view of Iran. Among the key factors contributing to that shift is Iran's weapons sales—above all, its drones—to Russia for use in Ukraine.
Compared to the cost of a missile, an Iranian drone is relatively cheap, and Russia is using them not only to attack civilian targets in Ukraine, but also, perhaps, to exhaust Ukraine's air defense capabilities.
John Kirby, the National Security Council's Coordinator for Strategic Communications, spoke to journalists on Wednesday about the new aid package for Ukraine.
When asked about reports that the Biden administration was seeking to revive the JCPOA, Kurby denied them.
As the respected news website, Axios, reported from Tel Aviv, Brett McGurk, National Security Council Advisor on the Middle East, flew to Oman on May 8 to discuss "possible diplomatic outreach to Iran regarding its nuclear program."
A lawyer, whose first dealings with the Middle East was the legal adviser to Amb. Paul Bremer, who headed the U.S. administration in Iraq during the first year of OIF, McGurk has managed to serve in every administration, Democratic as well as Republican, since then.
According to Axios, McGurk accompanied National Security Adviser Jake Sullivan to Riyadh to discuss the issue. Afterwards, they traveled to Israel and briefed officials there, before McGurk traveled to Oman.
The Israelis were left concerned that the Biden administration was seeking some kind of "interim agreement with Iran," as Axios reported.
But as Kirby stated on Wednesday, "the JCPOA is just not on the agenda right now." Biden "still believes that a diplomatic solution" would be "highly preferable," he continued, without stating clearly what the alternative might be. It could be a military solution. Senior Israeli officials are visiting the White House later today and that may well be a topic of discussion.
"The Iranians were not negotiating in good faith," Kirby stated at Wednesday's press briefing, and explained that in light of the "domestic strife inside Iran and the support that Iran has given to Russia in Ukraine, we haven't prioritized talks on the JCPOA."