U.S. and Iran to Swap Prisoners; Iran to Receive $6 billion in Frozen Funds
Strong criticism of the deal came quickly. Former Vice President Mike Pence tweeted, "Biden has authorized the largest payment in American history to the Mullahs in Tehran."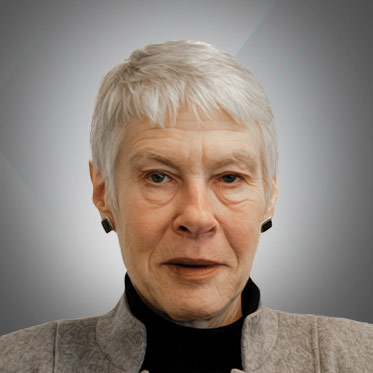 Laurie Mylroie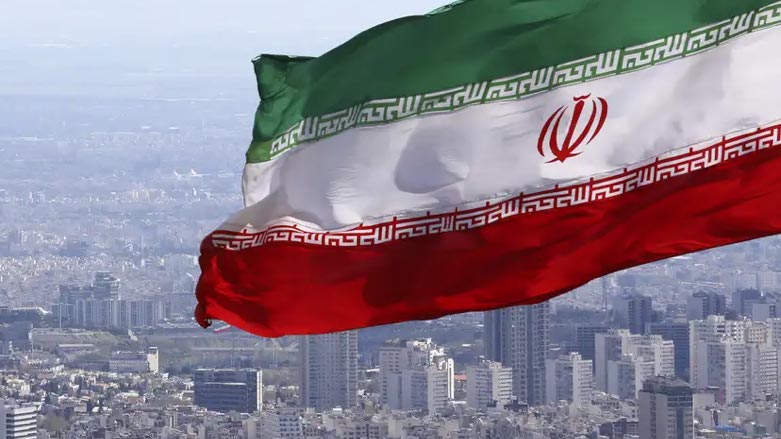 WASHINGTON DC, United States (Kurdistan 24) –Washington and Tehran have begun a series of steps that are intended to result in a prisoner swap, along with the release of $6 billion in frozen Iranian assets held in South Korea.
Although Biden administration officials insist that this represents no change in U.S. policy toward Iran, senior Republican figures, including former Vice President Mike Pence and former Secretary of State Mike Pompeo, were quick to slam the deal as an agreement that rewards Iran for taking Americans hostage.
Background to Deal—Oman's Key Role
Discussions on the prisoner swap go back two years, to the first days of Joe Biden's presidency. This was revealed in media reports on the conclusion of the new deal.
The new information suggests that the Biden administration's initial outreach to Iran, which began shortly after it took office, went beyond just restoring the 2015 nuclear deal, formally known as the Joint Comprehensive Plan of Action (JCPOA.)
It also included an effort to release Americans detained in Iran, as we now understand.
However, it was not initially successful. According to The New York Times, the key step that culminated in agreement on this deal goes back to a trip that Brett McGurk, National Security Council Coordinator for the Middle East and North Africa, took to Oman earlier this year.
Oman was one of three key intermediaries in the agreement, the other two being Qatar and Switzerland.
As the Times wrote on August 10, McGurk "met with officials in Oman in early May to discuss a prisoner swap with Iran."
"While in Oman," it continued, "McGurk led indirect talks with Iranian officials, with a goal of reaching an informal agreement under which Iran would cap its enrichment of uranium material to a level below what was needed to fashion a nuclear weapon and to limit its military aid to Russia, among other objectives."
Although the report is not entirely clear, it seems the prisoner swap was one of several issues that McGurk discussed during indirect talks with Iran that were held very quietly in Oman.
It would also seem that the prisoner swap is the only issue among the several issues that were discussed in Oman that, at least so far, has culminated in any agreement.
Indeed, that is suggested by aspects of this diplomatic effort which were reported earlier. Those reports take on new significance with the conclusion of the prisoner swap deal. They are, therefore, worth reviewing.
Earlier Reports
On May 30, Axios, reporting from Tel Aviv, stated that McGurk had traveled to Oman on May 8 "after a trip to Saudi Arabia with national security adviser Jake Sullivan and a visit to Israel to brief Prime Minister Netanyahu."
"The Omanis are holding proximity talks between the U.S. and Iran," a senior Israeli official told Axios, which explained that McGurk's visit to Oman "wasn't made public by either the U.S. or Oman," even as "the main issue" was "a new diplomatic push over Iran's nuclear program."
Presumably, McGurk did not travel to Oman alone for diplomacy as important as proximity talks with Iran. More likely, he would have led an entire delegation. This was a key event, but relatively few details have emerged about it.
The Axios report did not even mention that a prisoner release was among the issues discussed in Oman. After all, its reporting came out of Israel, and a prisoner exchange between the U.S. and Iran was probably far from the focus of Israeli officials.
However, a New York Times report on those talks, which appeared two weeks, later did mention a possible prisoner exchange.
"The Biden administration has been negotiating quietly with Iran to limit Tehran's nuclear program and free imprisoned Americans," a June 14 Times' report said.
Steps in the New Agreement
The Times also reported that the deal on a prisoner exchange "was nearly completed in March, but stalled when Iran detained" yet another Iranian-American.
That detention raised the number of Americans in Iranian custody to five. Initially, Iran was unwilling to include its latest American hostage in the swap. But, it seems, that changed, once McGurk became involved, and then the agreement was subsequently concluded.
The first step in the agreement has already been taken. Iran had been holding the five Iranian-Americans in Evin prison, a facility notorious for its brutality.
They have now been transferred to a hotel in Tehran. They are still under detention, but in far more comfortable circumstances.
While they wait in their hotel, six billion dollars in Iranian funds held in South Korea will be transferred to a bank account in Qatar. Iran will use that money for humanitarian purposes. Once that process is completed, the Iranian-Americans will be free to leave Iran.
Little has been said publicly about the Iranians detained by the U.S. All of them were convicted for violating sanctions laws. At some point, they will be freed as well, but, depending on their circumstances, they may opt to stay in the U.S.
Criticism of the Deal
Money is fungible. If the Iranian government receives $6 billion to use for humanitarian purposes, like food and medicine, it can, obviously, use the money it would have spent on such items for other, less benign purposes.
Moreover, the deal encourages hostage-taking. Iran has been rewarded for releasing its five American hostages. So why not, at some point in the future, take more?
Once the deal became public knowledge, strong criticism came quickly. Former Vice President Mike Pence tweeted, "Biden has authorized the largest payment in American history to the Mullahs in Tehran."
While I welcome the release of American hostages, the American people should know that @POTUS Biden has authorized the largest ransom payment in American history to the Mullahs in Tehran. https://t.co/7uUAoIXXa4

— Mike Pence (@Mike_Pence) August 10, 2023
"Iran will now use this money to produce drones for Russia and fund terrorism against us and Israel," he added. "China and Russia, who are also holding Americans hostages, now know the price has just gone up."
Likewise, former Secretary of State, Mike Pompeo, tweeted "Iran shouldn't profit from holding Americans hostage."
Releasing $6 billion to the butchers in Tehran just so American hostages can go to a different type of prison is a terrible deal. Iran shouldn't profit from holding Americans hostage.

— Mike Pompeo (@mikepompeo) August 10, 2023
Behnam Ben Taleblu, a Senior Fellow at the Foundation for Defense of Democracies, expressed similar sentiments in comments to Kurdistan 24.
"While it is good news that Americans held hostage increasingly look like they will return," Ben Taleblu said, "both a prisoner swap and access to frozen funds mean that as their families take solace in an impending return, tons of other dual nationals and other foreign citizens in Iran will remain the target of Tehran's hostage diplomacy."