U.S. Urges Restraint on Turkey
"We have urged the Government of Türkiye to coordinate more closely with Iraqi and IKR authorities on some of these cross-border military operations," Patel said.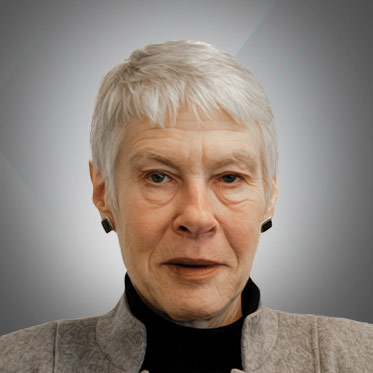 Laurie Mylroie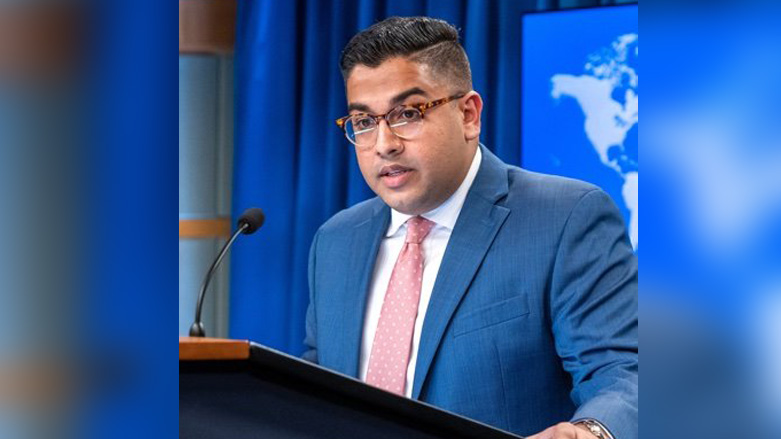 WASHINGTON DC, United States (Kurdistan 24) – State Department Deputy Spokesperson Vedant Patel made clear on Monday that the U.S. had nothing to do with Turkish attacks on Kurdish sites in either Iraq or Syria. Washington did not approve the attacks, nor were they conducted in coordination with it.
Russia's assault on Ukraine has given Turkey a new importance on the international stage. Above all, Ankara plays a key role in regard to shipping in the Black Sea, and it was central to the conclusion of the Black Sea Grain Initiative.
That Initiative was operative until last month. It provided for the export of grain from Ukraine, which is regarded as crucial to ensuring global food security. The hope still exists that it will be possible to revive the Grain Initiative.
These developments amount to a strategic change in the region, and Turkish President Recep Tayyip Erdogan understands well how to exploit it. He has used it to maximize Turkish influence and freedom of maneuver and both Washington and Moscow are reluctant to antagonize him.
Turkish Attacks in the Kurdistan Region
The U.S. and European Union, in addition to Turkey, all consider the Kurdistan Workers' Party (PKK) a terrorist organization, and it is regularly at odds with the Kurdistan Regional Government (KRG.)
The PKK has managed, nonetheless, to establish itself in certain areas of the Kurdistan Region, and Turkey has been launching a series of drone strikes against what it considers PKK targets. Those strikes also put the civilian population at risk. On Sunday, Turkey launched its third such strike in a week.
Read More: Unidentified drone strikes tourist attraction in Penjwen
Asked to explain the U.S. position on the Turkish attacks, Patel responded, "We have urged the Government of Türkiye to coordinate more closely with Iraqi and IKR [Iraqi Kurdistan Region] authorities on some of these cross-border military operations so that we can," as I have said, "ensure the protection of civilians."
However, as Patel continued, "We recognize the security threat the PKK may pose to Türkiye inside its borders, and we urge the Turkish government to respect Iraqi sovereignty and to coordinate its military operations with relevant authorities."
That was the limit of what Patel was prepared to say. Pressed to "condemn" the Turkish attacks, Patel declined to do so, repeating, "We've urged the Government of Türkiye to coordinate with the Government of Iraq and the IKR on these cross-border operations."
When the PKK was established in the 1970s, it was supported by the Soviet Union and Syria. It was a self-styled Marxist-Leninist organization, and the head of the PKK, Abdullah Ocalan, lived in Damascus, which used the PKK to harass Turkey.
In the period after the collapse of the Soviet Union, the U.S. was able to force Syria to expel Ocalan. He traveled to a number of countries, including Greece, which then transferred him to Kenya. There, in early 1999, he was captured by Turkish forces, put on trial, and imprisoned.
While in prison, and amid the widespread discrediting of communism, Ocalan renounced Marxism-Leninism. He adopted, instead, the philosophical perspective of Murray Bookchin, a left-wing, American social theorist and early environmentalist.
Turkish Attacks in Northeast Syria: No Green Light
In response to a question from Kurdistan 24. Patel stated that the U.S. does "not greenlight or otherwise provide permission for Turkish operations."
Patel spoke about northeast Syria, which has also been subject to Turkish drone attacks. He affirmed, "It's crucial for all sides to maintain and respect ceasefires."
"We continue to remain concerned about violence in northern Syria," he said, "and the potential impact that this violence can have on civilian populations as well as the work that has been done thus far to ensure the lasting defeat of ISIS."
And he concluded, pointedly, "We continue to seek to ensure safety for U.S. and D-ISIS [Defeat-ISIS] Coalition forces."
With the war in Ukraine, Russia has sought to consolidate the position of its ally, Bashar al-Assad. Confrontations between U.S, and Russian forces in Syria have increased.
Indeed, the Institute for the Study of War (ISW), in Washington, reports that "Iran, Russia, and the Syrian regime are coordinating a coercive campaign to expel the United States from Syria."
That campaign, invariably, puts pressure on America's local partner force, the Kurdish-led Syrian Democratic Forces (SDF), and as the ISW warned, it may also contribute to the re-emergence of ISIS.