Key Congressmen Call on Biden to Protect KRG against Abuse from pro-Iran Groups
The Congressmen concluded with a pointed request of Biden, "We further ask to be informed of the specific, new steps you and Secretary Blinken intend to take to address this crisis."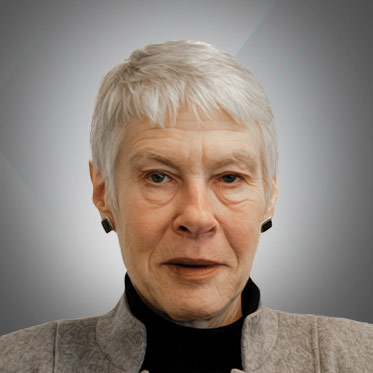 Laurie Mylroie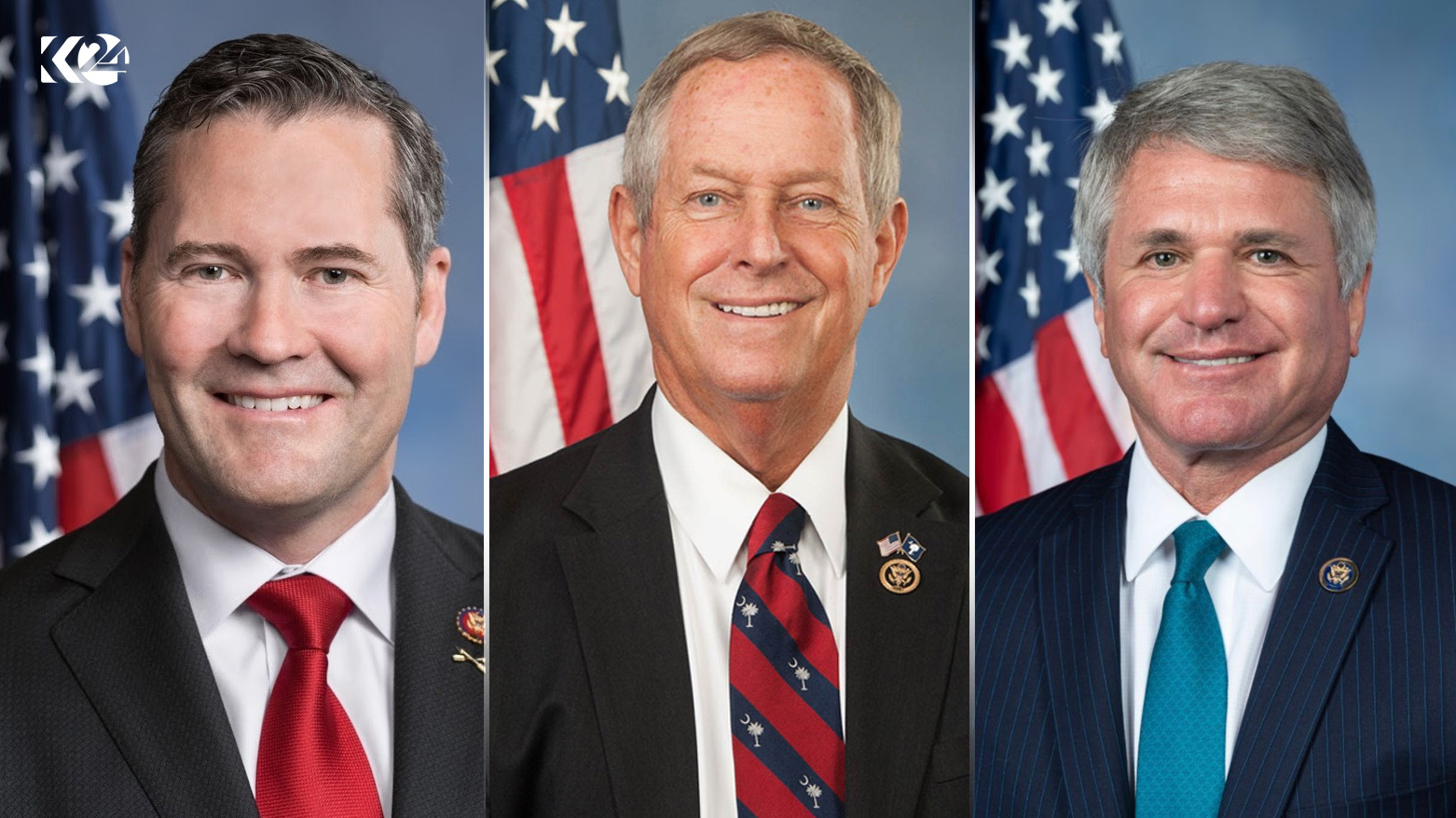 WASHINGTON DC, United States (Kurdistan 24) – On Monday, three important Congressmen, all on the House Foreign Affairs Committee (HFAC), wrote U.S. President Joe Biden urging him "to end the unacceptable treatment of Iraqi Kurds and the Iraqi Kurdistan Regional Government (KRG) by Iran-aligned elements in Iraq."
The Congressmen were protesting the evident abdication of U.S. responsibility in Iraq, such that Iranian influence, exercised through its proxies, had grown to the point that pro-American elements in Iraq, above all the KRG, were obliged to defer to Tehran and accommodate its interests.
The letter was signed by three Republicans, all members of the Congressional Kurdish Caucus: Michael McCaul (Texas), the HFAC chairman; Joe Wilson (South Carolina), who chairs the Committee's Middle East subcommittee; and Michael Waltz (Florida.)
Both Wilson and Waltz also serve on the House Armed Services Committee. Waltz is an Army veteran and former Green Beret. After seeing combat in Afghanistan following the 9/11 attacks, Waltz became a defense policy director for Secretaries of Defense Donald Rumsfeld and Robert Gates, and then became counterterrorism advisor for Vice President Dick Cheney.
The Biden administration's passivity in the face of Iran's aggressive policy in Iraq is, in the minds of many, linked to a broader administration effort to improve ties with Tehran; restore the 2015 nuclear deal; and achieve a foreign policy success in advance of the 2024 presidential elections.
Indeed, on the same day as the Congressmen wrote Biden, Secretary of State Antony Blinken met with Iraqi Prime Minister Mohammed al-Sudani in New York at the opening of the U.N. General Assembly.
The meeting itself underscored the Congressmen's complaint: Washington is tilting too far toward Baghdad, while it is discounting Erbil.
Under the Trump administration, when such meetings were held, generally, there was KRG representation within the Iraqi delegation. But there was no KRG representative in the Iraqi delegation that met with Blinken—although Minister Safeen Dizayee, head of the KRG's Department of Foreign Relations, was in New York and could easily have been included in the meeting.
KRG: One of America's "Most Reliable Partners in the Middle East"
The Congressional letter began by noting the key role that the KRG has served, over the years, as "one of the United States' most reliable partners in the Middle East."
But the Kurdistan Region is being subject to crippling pressure from pro-Iranian elements in Iraq, without a counter-response from the Biden administration.
The KRG "is being economically strangled," the Congressmen wrote, "politically and legally pressured," including by the Supreme Judicial Council in Iraq, "and militarily threatened by Iran and Iran-backed elements in Baghdad."
The Congressmen noted with approval Sunday's agreement by Iraq's Council of Ministers to loan the KRG the money to pay civil servants' salaries through November, but "far more significantly," they said, "the closure of the Iraq-Türkiye pipeline (ITP) has cut off the KRG from the majority of its revenues."
"This comes at a time when oil prices are rising," they noted, "and Iran is able to export oil with seeming impunity, despite U.S. sanctions."
The Congressmen observed that in an August 15 letter, Blinken "noted the importance of the ITP," while he said the State Department "has engaged on this issue in Baghdad, Ankara, and Erbil."
Blinken also affirmed that "our partnership with the KRG remains a cornerstone of our broader relationship with Iraq."
US Inaction Obliges KRG to Turn to Iran to Avoid Collapse
Despite Blinken's warm words, however, some two weeks later, in a letter dated September 3, KRG Prime Minister Masrour Barzani wrote Biden, as the Congressmen explained.
They cited Barzani's letter, quoting it, "I write to you now at another critical juncture in our history, one that I fear we may have difficulty overcoming."
"We are bleeding economically and hemorrhaging politically," the Congressmen continued, reminding Biden of what Barzani had said. "For the first time in my tenure as prime minister, I hold grave concerns that this dishonorable campaign against us may cause the collapse of…the very model of a Federal Iraq that the United States sponsored in 2003 and purported to stand by since."
Indeed, to avoid that collapse, the KRG was obliged to turn to Iran! That was necessary, because the Biden administration exerted no significant pressure to oblige the Iraqi government to pay the KRG its agreed-upon share of government revenues—some 12.67% or more than $12 billion annually.
Thus, last Monday, the KRG Prime Minister met with Iran's ambassador to Iraq, before leading a large delegation to Baghdad, where he met a number of figures in advance of the ministerial meeting that approved funding for the KRG.
Several of the individuals with whom Barzani met in Baghdad were to be expected: the President and Prime Minister of Iraq, along with the Speaker of Parliament.
But three other individuals were somewhat surprising. They were all closely aligned with Iran, and they had all been strongly criticized by previous U.S. administrations: Falih al-Fayyadh, Hadi al-Amiri, and Nuri al-Maliki.
Read More: U.S. Welcomes Budget Accord between Iraq, KRG— Despite Questions on Iran's Role
Moreover, Kurdistan 24 has since learned of the most dubious figure whom Barzani was obliged to see in Baghdad: Qais al-Khazali.
Supported by Iran, Khazali was a major figure in attacking U.S. troops in Iraq during Operation Iraqi Freedom. In 2020, Washington even designated him as a foreign terrorist and his group, Asa'ib Ahl al-Haq, as a foreign terrorist organization.
But meeting all those dubious figures was the path to success for the KRG. Iran instructed its proxies to support the KRG's funding request—and Iraq's Council of Ministers then approved it.
Deeds, Not Words are Required
Biden administration officials say all the right things. But what do they do? That is the key issue. Indeed, the Congressional letter cited precisely this problem.
"It is clear that the engagements Secretary Blinken cited [in his August 15 letter] have not contributed to a successful resolution to the crisis in Iraq and reopening of the ITP," the Congressmen said, as they affirmed that "a new Iraq strategy is necessary."
And they concluded with a pointed request of Biden, "We further ask to be informed of the specific, new steps you and Secretary Blinken intend to take to address this crisis."
Indeed, on Monday afternoon, National Security Council Advisor Jake Sullivan issued a statement, saying the U.S. was "encouraged by the Government of Iraq's decision to release the additional funds to the KRG to help ensure civil servants receive their salaries and to promote stability and economic growth."
Sullivan said nothing about Iran's role—or the meetings with Iran's proxies, including a designated U.S. terrorist, that Barzani was obliged to hold in order to secure that funding.
Similarly, Sullivan affirmed the U.S. intent to "continue to work with all relevant parties to expeditiously reopen the Iraq-Türkiye pipeline as soon as possible." That issue has been outstanding since March. What is Washington going to do differently?
Later that day, Blinken met with Sudani and his delegation. The read-out from that meeting was similar to Sullivan's statement, as one would expect.
Blinken "urged the Iraqi government to continue its cooperation with the [KRG] to foster the KRG's stability and resiliency," according to a summary released by State Department Spokesperson Matthew Miller.
Again, U.S. officials acted as if they were oblivious to the central role that Iran had played. Blinken also "underscored U.S. support for re-opening of the pipeline with Türkiye," Miller said. But, again, what is going to change? Why will this situation be different than it has been for the past six months?
Perhaps, Ankara will be concerned enough about the KRG's enforced turn to Tehran that it will be prepared to restart exporting Kurdish oil. But it is not clear how Washington's actions will change—or how Biden will answer the request of the three Congressmen that concludes their letter: to inform them "of the specific, new steps you and Secretary Blinken intend to take to address this crisis."