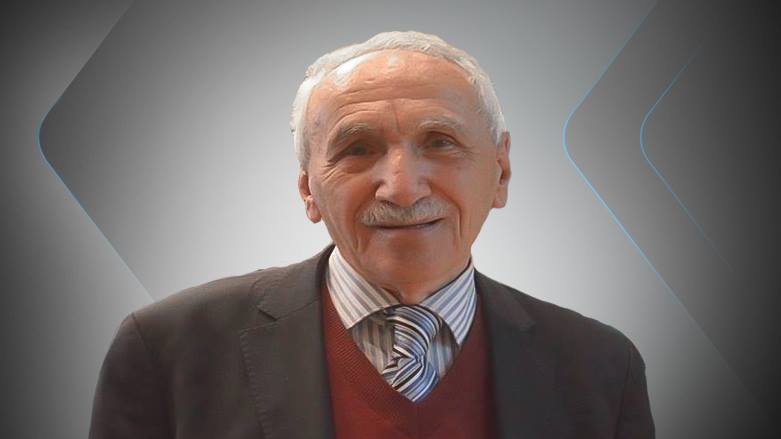 Şakir Epozdemir
Hingî kû ez fêmayî xwe bûm û heya 20 salîya xwe ku çome esker, Şivanê gundê me Emê bû. Li gund, bîra kesî nedihata ka Emê ji kengê va şivanê gundê Minar e. Hûr û gir, jin û mêr; mal û dû hemî kesî bi vî navî (bi navê Emê Şivan) lê taniyane ziman.
"Emê Şivan"; Xanîyê Emê Şivan, jin, keç, der û ban û bilûra "Emê Şivan". Tu kesek navê dê û babê wî, navnîşan û malbata wî nizanîya. Emê, bi nav nîşan "Emê Şivan" bû.
Gundiya kû rû be rû pêra xeber didan biçûkan "xal", jinan "kirîv" û mezinan ji jêra bi tenê "Emê" digotin.
Mala Emê Şivan, xanîyêk kevn û qedîm û taybetmend bû. Xaniyekê dû tebeq, berê kulek û eywana xanî li Roava, derîyê tebeqa jêrî li kolana jêr û ya jor li kolana jor vedibû; eywanêk fireh û ber vekirî û çar ode, xanîyêk bi keys û têkûs bû û li ber derîyê jorî ciyê hefşiyê pez û dêza çilo yê wî hebû.
Ev xanî, xanîyê şivan bû. Li gundan bi gelenperî "Xanîyên şivanan, yên Melan û yên gavanan" henin. Li gundê me-kû ev gund qedîm û nehiye ye "Melayî" hebû. Melayi, ew milkên kû ên mela ne, yané ji mamoste ra hatine texsîskirin. Mela bi malîtî tê gund, ew jî weka gundiyek bostanê xwe çêdike û li mala xwe ya taybet rûdine.
Xanîyê Emê Şivan ji mizgevt û hemû xanîyên gundîyan kevintir û qedîmtir bû. Mezinan digo "Minar, heft car xira bû ye, hemî xanî kavil bûne, lê ev xanîyê kû şivan lê ye tişt pê nehatîye."
Ji ber wê bû kû dîwarê pêşîya xanî sor dikira bibû wek qaqîjok. Ew zangên mezin li ber tavê pijiya bûn. Nîvro tav dida vî dîwarê ber roava heya kû roj di ser girê Meyîran da diçû ava û diqelibîya.
Gundê me berpale, di qontorê Çîyayê Sîserê da ye û pêşîya gund vekirî ye. Ev gundê kû niha navenda Zirkan e, berê bi Navça Şêrwan va girêdayî bû, piştî kû Bayikan (1949) bû Qeza (Qeymekamî) vî gundî bi herêma wê va dane ser Bayikan a bi Sêrtê va girêdayî. Lé ji qedîmîya qedîmî va gundé me gundek ji gundén welaté Zirkan e û gundéké bi navnîşan û kifşe ye.
Heya salén 1870é yan ev heréma Zirkan ku me navé wé borand, di tû wextî da ne bi Sérté û ne bi Bedlîsé va nehatîye girédan. Zirkî bi Dewleta Kurd ya Merwaniyan va buye yek û şeré Selçoqîyan kıriye. Di zemané Ebbasiyan da çoye hawara Xelîfé Bexda yé. Piştgirîya Şahsimaîl kiriye û li péşberé Aqqoyînîyan şer kirîye û di tifaqa Kurd û Osmaniyan da li gel 28 mîrekén Kurdistané cîyé xwe girtî ye. Hemla vé Mîrekîyé ku bi 'Mîrekîyén Derzin û Girdikan' tén bi navkirin li ser Mîrén Sasûné ye û her dem û gav Hikimdariya Bedlîsé, Dewleta Roşkîyan, vî welaté biçûk û aram hîmaye kirî ye.
Ji gundê me Kurtelan û Bêkend û Çiyayê Gurdilan, Xerzan û Babosî û Hezzo (Kozluk) û Milefan, Weysilqeran û Çîyayê Mereto û bi rexê Bedlîs va Çiyayê Qelemis weka eynik dixwiyên. Aqarê gund, Dodan, Weyselqeran, Kox û Mizê û Babosî weka kû perçeyêk ji gund bin em dibînin. Gava bi şev kamyonêk di Eymaro da dertê an li serê Çiyayê Zengan, li Qîrê Bişêrîyê û li Girê Meymûniyê ronahiya şantîye, sondaj û qulyeyên Pêtrolan bi şev me yek bi yek dizanî ka ev dor û ber kûdê ne.
Ji ber vê ye kû piştî ro di ser Sîserê da dide Minar û bi çend siet şûnda, rojê bi hindikayî 8 siet tav li hafa Minar e û dîwarên xanîyan bi tirojên tavê dişewitin, sor dibin û dipijin.
Kaziba sibê, berîya herkesî Emê diçû li meydana Derêxanê li ciyek bilind cîyê xwe digirt û radiwestîya. Gundîyan mal û dû derê pagan an hefşiyan vedikirin û pezên xwe dajotin taniyan li vê derê, teslîmî şivan dikiran. Gava vî gundê nêzî sed malan pez taniyan Derêxanê û heya Emê îşaret bida pez û bi rê biketa berê xwe bida çol û çiyan, dengê gundiyan û Emê bi ser banan diketa, jiber kû mala me li tenişta Derêxanê bû, ew deng û ew niqaş û pirs û ken û girîn hêja jî, ji guhên min derneketine. Lê min tûcar, pez nebir û ez sibehan ranebûm neketim nava vê heytehota fecara sibeyê. Ev merasim weka sietêk dom dikir û etlebûn bi zimanê gundiyan nediketa. Ewên kû ji mala xwe xeyidîbûn an bêna wan teng bibûn ya hêrsa xwe di serê yekê ji xwe qelstir dertanîn, an nexwe belayê xwe dixistan Pîsera Emê.
Yekî digo "bizna kol nexweş e" , yekî digo "tiştîra bel", yekî digo "gîskê hilî", yê mayî digo "bizinstewr'', yê din digo "bizina dûqor'' û dest bi pirsan dikiran. Emê hekîm bû, weterînêr bû, pispor bû û tenê ewî derd û êş û problama wan heywanan dizinaya. Bi rastî hêja xwediyê pez devê xwe venedikiran Emê dizaniya ka tê çi bêjin. Emê ji wan çêtir pirsên heywana dizaniyan û baş dizaniya ka kîja pez dikulê, kîja bê made, kîja nexweşe e, kijan avîse û kijan stewre.
Emê, hemî pezî bi nav nîşan nas dikira û her yek navekê xwe hebû. 500-600 pez, bi hûr û gir, bi nêr û mê, hemîşkan Emê nasdikiran, dengê wî, dengê bilûra wî, pêşna wî û fîzîkên wî nasdikiran. Ew alema pez, heya kû Emê negota "Hêêêêê!!'', ji derêxanê xwe tev nedidan û nediketan rê. Gava kû Emê îşaretê dida wan, pez berê xwe dida warên çêreyê û li pey hev bi nîzamî rêz dibûwan. Ji Derêxanê heya kû diçûnê Girê Mişmişê, Qerqeta an Wedîhesen bi qasî kîlometrêk diherikiyan û pîştî kû ji rê derdiketan li nava dar û ber û newal û berwaran belav dibûvan.
Emê ne tenê şivan, lê qralê pez bû. Pez jî bi îrada xwe qiraltiya Emê nas kiribûn. Emê bibû îrada pez. Her gav dû seyên wî hebûn, serê bîharan, wextê zana pez bi gelemperî dûajoyê wî ji hebû. Dûajo, tim li pey pez dima û heba tral û seqet kû bi paşva diman, wan dajota digahanda kerî. Di nîrê pezzanê da li karikan dibûya xweyî, derdiketa serê girêk li xweyê van karikan bang dikira ku bên karikên xwe bibin.
Çend deriyên kû pez tê da herin çiyê li Minar hebûn; weka: Newala Digebalê, Newala Dêrê, Raspoqan û Riya Sêryanê , lê hingî tê bîra min, pez di Derêxanê da diço û dîsa di vê riyê da dadigeriya gund. Emê, pezê xwe li hemî aqarê gund digerenda, lê her newal û zerîb û çiya û berwarêk da: li gor isûl û qaîdeyêk hatibûn Honandin û gava sibê pez ji rê xalî dibû diketa aqaran, wî pezî dizaniya ka îro berê wan li kû ye. Ka wé li kîjan berwarî biçérın, li ku av vexxwun û mexel bidin, pezén Emé weka Emê dizanîyan.
Emê Şivan, tim û daîm bi eba û sako û şal û êlek û cil bergên mezbût bû. Ji bo baran û tavê kumêk dida serê xwe kû ev kum bi çend awan bi kêrî wî dihata. Piştikekê hirî li piştê û egalek di ber sitwê wî de pêçayî bû. Qayişekê fireh li ser piştika wî girêdayî û bi vê qayişêva ne xelatbim çend heb kîsik û qewlik daleqandîbûn. Ewî titûn û qelûn û heste û îhtiyaciyên xwe yên wek xwê, kêr, dasik û tiştên din di van kîsikan da bûn. Bilûra xwe dixista ber piştika xwe û çentikê wî yê nan û tasa wî ya kû şîr didota li pişta wî bûn.
Êvaran, li roavayê, pez di derêxanê da diketa gund. Gundiyên kû şolê wan bi Emê hebûn, ew di hatin Derêxanê. Lê wek din, ev pez bi carêk li taxa jorî û ya jêrî hemî bi serê xwe diketin kuçe û kolanan û diçoran qonaxên xwe. Heryekî riya mala xwe nas dikiran. Kû Xwedê neke yek ji vî pezî daqîqeyêk dereng ket, hema yek ji malê baz dide derê Emê û dipirse "ka giska beş li kû ma?" Carna Emê mecbûr dibû bi şev derdiketa diçû li peza windabûyî digerîya. Lê heya kû devê gur girê nedan û gumana wan qut nabûya nediçûn çiyê.
Emê, êvaran kû pez taniya gund; bi gelemperî her şev nexweşên wî hebûn. Zarokên kû pizik, xişrûk di rûyên wan da derdiket an bi hîvê diketan an bi tirsê diketan dibirin pêşîyê; Emê ji alêk va rê dida ber pez, dîsiplîna pez diparasta û ji alêkva jî ji wan kîsikan, pûşî û kevir-heste dertaniya, agirê pûşî bi serserê zarokan va gurr dikira, ji alêkva destê xwe dixista ber zikê wanê biçûk bi demarêk digirta dişidanda heya vaqîn ji van zarokan taniya wan dikenanda û berdida.
Emê her şev Hena Kevira, yanê ew heneya kû li çiyê bi beranva çêdibî û em dibên "Hena Keviran", wî, her şev vê heneyê li jinan belav dikira. Ev hene bi kêrî pizik û xişrûkên zarokan dihata û ne xeletbim pişta wan qaîm dikira ku binê xwe şil nekin, yané mîz bi xwe va nekin.
Mala şivan, nêzîkê Derêxanê, li pişt mala me bû. Emê çewan diçû malê, li devê eywanê, li ser dikê rûdinişta, jina wî Eyşê û keça wî Emîne, nan û avê didanê, wî jî mijên kur li qelina xwe dixist û dîsa bersîva pirsên gundîyan dida. Heya nîvê şevê. Car caran kû firsat didîta bi qasî nîv sietan hûr û kûr li bilûrê dixista, dengê bilûra Emê bi ser gund diketa. Guhdarkirina bilûrê sineta Péxenber bû, lewra Hz. Muhemmed guhdarîya dengê bilûrê kirîbû.
Emê, hersal, bi serê biharê va heqê xwe yê salewext kifş dikira. Wî zemanî eflasyon tine bû. Hebuya jî heya gundê me deng neda bû. Ji ber vê salewexta wî zêde firq nedikira. Li gor jimara pez heq didanê. Jimara pez jî li xar û jor li dora 500 – 600an bûn. Malêk dû mal li gund pezê wan zêdebûn, şivanên wan jî ji malê bûn, wekî din hemî pez para Emê ketibûn. Emê kulav hilnedgirta, zivistana me dijwar bû. Pez zivistanan nediço çîyê; di bihar û payîzan da jî Emê dewle li serê dar û beran xwe ji şilîyê diparasta. Eba û kumê wî yê tiftîk wî qenc diparastan. Rakima gundê me 1200 – 1300 e.. Li gund hinar çêdibin, lê hinêk salan sir li hêjîr û hinaran dide, hişk dike.
Emê, ne ji gund bû, digotan "Fetikî" ye. Fetikan, bebekê Eşîra Sloqan e. Babekê feqîr e, belakir nîne û cîranê gundê me ye. Navê gund Dêreban e. Jina Emê jî Etmankî bû. Eyşê, jinekê jin bû. Minarîyan hemî jê hez dikiran û qedrê wê weke qedrê dayika xwe digirtan. Di warê hekîmtiyê da Eyşê jî alîkarê Emê bû. Eniya zarokan reş dikira, benikan dixista destê wan, zarokan ji nezerê xilas dikira.
Dû keçên Emê hebûn, lê kurên wî tinebûn. Ji ber vé yeké Emê daweta xwe kir. Ji xwe ra ji Eşîra Etmankan jinêk anî. Navê vê jinê Sito bû. Sito, keça Osmanê Emê yê Kîkanî bû. Sito ji çaqê Gundoyî hati bû berdan. Hemî Nehya Minar bi Çaqê ra sereder nedikiran, Çaqê jî pêra sereder nekirîbû, wê berda bû. Çaqê, merivêk ne rehet bû. Lê bi Sito ya Kîkanî nikariya. Sito delal bû, lê dîn bû. Ziman dirêj bû. Ne ji kesî ditirsîya û ne ji kesî şerm dikira. Keçîkekê Sito ku jiÇaqê, pêra bû; kom û kulfet li Emê giran bibû; dengê wî û Sito bi şev derdiketa; Emê vê paşîyê neqedand Sito berda û ji peyî xeyala kuran fetilî dîsa bi halê xwe yê berê razî bû. Çaqé bi Sito ra sereder nekiribû, ma Emé reben wé çewan péra biqedanda? Emé 500- 600 bizinén Minarîyan xistibû kirasé xwe, lé mixabin ku nekarî Sito bike qalıbé xwe.
Babê min; di navbera salén 1942 û 1954an da 12 salan mixtarîyê li Minar û Çar gund mezrayên wê kir. Wî zemanî kesî bi tırkî û xwendin û nivsandınê nizanîyan, ji ber vê gundên dora me mixtarîya xwe dabûne babê min. 1950an da hûn dizanin kû Demokrat Partî (DP) hate ser hikim. Li Tirkîyê îdî Reîsê Beledî û nûnerên parlemanê xelkê bijart. Hewceyiya partîyan bi dengén gundîyan çêbûn û rojêk tê bîra min kû dû Mebûsên Sêrtê û serok Beledîyê Bayikan hatin gund, şevêk li mala me mêhvan man. Yek ji van parlemanan Ebdilbakî Erdem bû û ne xelet bim yek jî Weysî Oran bû. Serokê Beledîya Bayîkan jî Hesen Çinar bû. Serê sibê ji Bayikan telefon hat, xeber dane me kû ji Bayikan bi sivariya heywanan derketin têne Minar û ew şev wê li Minar bin; babê min kete karê wan û min şande çiyê kû bizinstewrêk bînim bo mêhvanan şerjê bikin.
Min kapikêk hilanî û ez li hêstira xwe siwarbûm, min berê xwe da çiyê. Gava ez gihatime pez, çaxê dana bû, tav germ bûbû û li ser Kaniya Şorikê pez ketibû mexel. Emê Şivan li binê darekê mazî a mezin rûniştîyê, qerewile. Gava min nêzîkayî li pez kir, Devreş û Beşo li xwe dan êrîşî min kirin lê Emê fersendê neda wan, ji wan ra îşaret da, van herdû seyên qirasê û bi xof, dûvên xwe ji Emê ra nizim kirin, bejna xwe tewandin û zîvirîne ciyên xwe tûtik dan, li serduvên xwe rûniştin.
Ez ji héstiré peya bûm, min silav kir û Bizinstewrê ji Emê xwest, Emê rabû hêstirê min bi deviyêk va girê da, ço Bizinstewrê girt anî, kapik kire ber çoqilê wê û wê jî girê da û got: "De ka rûnê bêna xwe bide; ezê ji te ra tasek şîr bidoşim, şîrê xwe vexwe û oxira te ya xêrê bî." Min midexele kir lê Emê guhdarîya min nekir; ço tasêk şîrê bi kefik tijî kir anî da min. Min tasê ji destê Emê girt û pirsî ka ev şîr helale an na? Emê go: "Eva 25 salin kû ez şivanê vî gundî me, min hewçend şîr dotîye û îkram kirîye, ez teze rastî vê pirsê hatim. Kû meriv şivanê pez bi, wê bi vê nevê şîrê wî pezî vexwe û bide mêvanê xwe."
Emê tasa şîr da destê min, ez rûniştim, min firêk li wî şîrê şîregerm û têrlezet da, min xwest kû ji min ra li bilûrê bixe, Emê teke meke nekir, bilûra xwe ya kû bi darêva dalqandî bû anî û kilama Filîtê Quto û Mamê Elê ya Qîrê Bişêrîyê lê da û piştî maqamekê govendê ya "Girêsîra bi sîr e" awaz kir û bilûra xwe dîsa danî cîyê wê, rabû, bizinê bi kurtanê hêstirê va girê da û bi serê hêstirê girt û got: "De kerem ke were te siwar kim." Min berîya xatirxwestinê ji Xalê Emê rehmetî spas kir û jê ra go: "-Bi Xwedê Xalo, tû kêf dikî. Li van çîyan, li van keresîyan, vî şîrê teze û vê bilûra xweşavaz û tû pênc ferz nimêja xwe dikî, ev seyên gurxenêq jî nahêlin diz û gur nêzîkayî li pezên te bikin, ma îdî tû çi dixazî ?"
Emê bi qasî çend sanîyan li min mêze kir, serê xwe hejand û itirazê li min kir: "Ji te wisa dixwî yê. Dengê defê ji dûrva xweş tê. Yê kû ne'l malêk e, ne'l halê ke. De ka ware ji min bipirse. Ez bi salan û salane li vî gundî şivanim. Tû dibinî kû pîr bûme. Eva ço nêzî sî salin kû şivanê Minarîya me. Ez pezê wan xwedî dikim, ji dizan, ji guran û ji hemî astengîyan terşên wan diparêzim. Pezêk nexweş bikeve, an di rizdeyêk da bikeve, seqet bibî, ez wana weka weledekê ezîz derman dikim û hekîmîyê li wan dikim. Evî emegî kû min ji Xwedê ra bida wê Rebbê Alemê min bi kincikên min va bavêta cinetê.
Lê birazî, li vî gundî, ji bo Xwedê min nedî kû rojêk bi xeletî yekî go mala te ava be an ne ava be. Ji xwe nizanin ka ez merivim an, dûrî hizûra te, ez kûçîkim. Meriv qedrê kûçikên xwe jî digire.
Yeqinîya te bi Xwedê be, ev herdû heramên kû aniha li vir guhên xwe xistine cot û li min û te mêze dikin; gava kû bi pey gurêk, rawilêk, dizêk an pêşnêk dikevin û dadigerine cem min; dûvên xwe dihejînin û çavên xwe dixine nav çavên min heya kû ez bi wan ra eleqe bibim û nanêk, tiştêk bidim wan û bizanin ku min ji wan ra gotîye aferim.
Ez gava guh nadim wan, melûl dibin, hist e pist bi wan dikeve, dûvê xwe dikin nav ranên xwe û medê xwe dikin tût didin dierinin. Lê zû ji bîr dikin. Kû ji bîr nekin, tû bawer bikî, ew carêk din naçin bi pey gur û dizan nakevin û bi eşq û şewq vî pezî naparêzin. Tiştekê xerîbe, kû ez wan teqdîr û perû bikim nekim; min hê neditîye kû xwe ji îşê xwe bidin paş, sistî û xiyanetê bikin. Ew jî eynî mîna min in, sadiqin û diristin."
Min bizinstewrê anî gund, Mamê Seîd wê şerjê kir, Dadê Gulê xwarinên xweş çêkir, me Ebdilbaqî Erdem, Hesen Çinar û Veysî Oran mêhvan kir.
Min di wan dem û zemanan da tiştêk ji Emê fam nedikira. Kesî min jî teqdîr nekiribû. Min jî kesî şehnaz nedikira. Kesî ji kesîra nedigo, mala te ava. Teqdîr tine bû, xizmet jî pir kêm bû di wan wext û zemanan da.
Jin mêrê, bab kurê, bira keçê herkesî hevdû tenkîd dikiran, tenkîd na, teqbîh dikiran. Bira bi çavên xizmetkaran li xwişkên xwe dinêrîyan. Bab ji kurên xwe ra hiç tiştekê xweş nedigotan. "Tû nabî merî, ji filankes şerm bike, tû weka kûçikan jî nabî, çakûçê te pîse, şîrê te heram e" û wek van bi hezaran tenkîdên baban li ser kuran bû. Em dirêj nekin.
Ji Rehmetîyê Mela Mistefa yê Nemir yek dipirse ka serek Komarê Fransa Dîgol lîderek alemî ye an na? Mela Mistefa dibêje, "Xwezil Dîgol bihata şeş heyvan mezintayî li Kurdan bikira; wê we bidîta ka alemî ye an na.." Ev çîroka "Emê Şivan" e, lê ev çîrok pir tê dirêj kirin. Ev gazin û gilî wisa henin, wisa henin kû di kîtêbanda bi cî nabin.
Gelo kû Emê li gundekî Parîsê 30 salan şivantî bikira wê bibiwa şivanekî alemî an na? Ez dibêm bi hindikayî wê heykelê Emê biketa nav rêza Şivanên navdarên vî welatî..
Ferhengok
Dûajo : Cîgirê şivan. Pez ji paşva diparêze.
Babosî : Dikeve navbera Xerzan û Zirkan û Bayikan. Comanî merkeza vê eşîr û heremê ye û niha Belde ye.
Eymaro : Li ser riya Dîyarbekir û Bedlîsê ya kevin li ber Kozlokê.
Girê Meyîran : Çîyayên navbera Kozlok û Farqînê. Roja Minar di ser vî çîyayê da diçe ava.
Gurdilan : Çîyayê pişta Kurtelan û navê mitiqê ye. Mîrekiyeke me ya qedîm e.
Kevir, Heste, Pûşî: Agirjene, berê di şûna çeqmaq û niftikêda bû.
Kîsik, Qewlik: Ev çentikên kitan û qumaşên berê, kildank.
Qaqîjok: Guleke wek lale ye û sor e, ji xwînê sortir e.
Reman û Meymûnî: Çîyayên navbera Bişêrî û HesenkÊfê ne. Remî ji vir dijîn. Cîyê neftê ye.
Siloqan: Eşîreke niha bi Sêrtê va girêdayî ye. Li Zirkan binecî ne.
Sîsêr: Ev sî milin, gazin, girin an çîyanin li Zirkan. Yek ya Minar e.
Zengan: Çîyayêk biçûk e. Li navbera Xerzan û Qûbînê (Beşîrî) ye