Taya Kurdan Kompleksa Bêbîrbûnê ye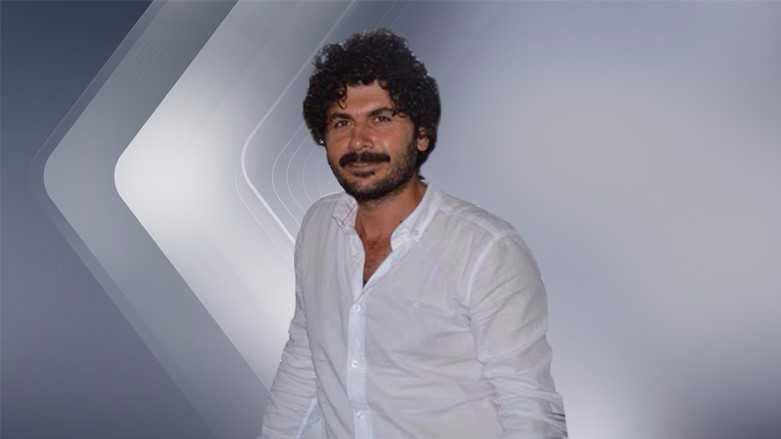 Hemû edebiyata dinê şên be jî edebiyata kurdî ya şînê ye. Gava paşerojeke saxlem ji bo avakirina modernîteyekê li holê tune be ya dê xuya bibe belkî hêrseke ji bo şopeke xerabûyî be. Bi destelepkê lêgerîna li wê şopê jî ji mecbûriyeteke hundirîn dibe daqurtandina xweziyê çimkî hêrseke nepen çêkiriye li ser nivîskarê hay ji wê şopa wenda heyî. Weka ku 'berê' ya wenda dest avêtibe ruhê nivîskarê dixwaze wê bibîne. Eger wê paşeroja ku qet dê bi dest nekeve bi destê xwe bixe dê heyfeke nedîtî jê hilîne. Lewra nivîskarê Kurd yên vê serdemê xwe weke masûmên bi neheqî ceza li wan hatiye birrîn dibînin.
Lewra Kurdan weka xelkê nekirin û xwe kirin qurbanê 'xweşikbûn'ê gava destbirakên wan ên berê ji bo xuliqandina xwe dest bi xebatê kirin wan dest bi xebateke balkêş ya îlahî kir. Ji bo cîbicîkirin û estetîkkirina î'layê kelîmetullahê ji hêna xwe û ji qûtê zarûkên xwe bihurîn. Bi vê lêbuhurînê re ji wan lehengên mezin jî dernektin çimkî digel vê qurbanbûyîn û qurbandayînê ji bo îro hew di destê wan de terkîbeke tazî ya ji navika xwe dûr ma: Yetîm û Xerîbên Ummetê. Sarbûneke wiha ya ji aqil dûr bo baweriya ku hew ji bo wan heramên wê beloq in û biratiya dînî ferz dike rê neda wan ku dem ji bo wan jî biherike. Loma nifş li ser nifşê were jî ji bo wan dem nediguherî û tim wek berê diman. Xwenexuluqandina wan ewr û atmosfera trajîkbûnê bi ser wan de dianî. Hin Kurdên ku xwestin di wê salnameyê de rûpeleke wan jî hebe û demê bijîn û xaniyekê ji zarûkên xwe re ava bikin îro weke qûçên mezin yên li ser wê şopa xerabûyî xuya dikin. Dem û bîra ku îro bûye milkê miletekî, jiyana wan xerîban e lê ya rast ji jiyanekê bêtir meşa wan a mirinê ye û ku di romanên Jan Dost de meşa wan yeko yeko tê dîtinê.
Sedem çi bû eger em xwe bi ser de bitewînin em ê bibinin ku pirraniya kurdên berê ne xwedî derdekî takekesî bûne. Xwe bi cimaeta mezin re hîs kirine û bi wê hestyariyê li eniyên şer cihê xwe girtine. Ya balkêş ev e ku sedema sekna wan a li eniya şer jî ji bo 'xelîfe' ye. Helbet bi vê re fikarên wan jî çêbûne çimkî wan bi xwe jî carcaran dîtine ku bawerî bi tena serê xwe têra biratiyê nake. Lewra wê umeta behsa wê dihate kirin ji herkesê re derfetên mezin bianiya jî ji wan re xenêbûnekê pêde nedikir. Ya bi para wan diket neçarî û belengazî bû. Xwedî baweriyeke bê şik bûn, lê di vê bêşikbûnê de zanîneke xwendinê xuya nedikir. Tirsa ji Xwedê, fikarên ji paşa û zilamên wî weka ewreke tarî wan bêtaqet dihişt. Baweriya tazî ji wan re sefaleteke dê qet baran di ser erda wê de nebare dianî. Nehatina azadiyê ya li ser ruyê erdê ne derd bû çimkî sefaleta li vir bo wan serfiraziya li aliyê din bû. Sedemên guvriknebûna vî milletî ji tîrnebûna wê hestê; dûrmayîna ji aqil bû. Ji ber aqil bi hawarê de nehat jîn ji bo kurdan nebû dîrok. Ji bo wan defter tenê deftera kîramen katibînin li ser milê wan daniştîbûn ma.
Vêca nivîsandin loma zehmet e. Bivênevê nivîskar dixwaze li wextê bihurî binêre û ji xwe re ji wir rêyekê bibine. Piştî nihêrtina li wextê çûyî di destê nivîskar de dema ku wê di xêzika xwe de rawestgehan, derfetan nîşan bide namîne. Paşeroja heyî ya ê din e û li bin siya wê takekesên roj li serê wan geriyayî henin.
Nivîskarê bo rêdîtinê dest bi nihêrtina li dema bihurî bûye dike bi taya kompleksa bêhafizebûnê dikeve. Ne mumkin e ji berê hez bike çimkî berê tiştek bi ber naxe. Di wê berê de ji bo wî tiştekî ku wê were destan tuneye. Ev dişibe hêrsa li dê û bavên ku ji bo zarûkê xwe ti mal û milk nehiştine ye. Nivîskarê dest diavêje qelemê êdî xwedî hêrs e. Hêrsa wî bo tunebûna berê ya wî ye. Dizane ku ne xwedî paşerojeke normal e. Bi vê hêrsê re êş pê digre û bi hewla rakirina barê giran dest bi nivîsandina êşê dike.
Jan Dost, bi vê êşê ketiye. Dizane ku paşerojeke ku wê bi destê wî bigre tune ye. Ji Mijabadê bigre heta Xwîna Li Ser Minareyê hibra qelema wî şîn e. Dixwaze heyfa xwe ji paşeroja wenda hilîne. Ji bo li ser erdê kurdan yê ku ji ber wê sefaletê bejî maye baraneke xweş bibarîne dinivîse. Ya di serî de dê bê kirinê wezinandina êşê ye. Helbet di vê wezinandinê de di keviyekê de êş hebe di ya din de ji mecbûrî lazim e ku şênbûn hebe. Encam diyar e dê her tim aliye şînê ji aliye şênbûnê girantir be.
Di nivîsandina wê êşê de Jan Dost heta niha du qorzî ji xwe re çêkirine lê demên keviyan ji hev cuda bin jî ji aliyê hêrsê û mebesta heyfhilanînê de êşa wan wekî hev e. Ji romanên Jan Dost yên berê (Mijabad, 3Gav u 3Darek, Mîrname û bi wê ve girêdayî Martînê Bextewer) jî û ji yên nû (Kobanî, Xwîna Li Ser Minareyê) jî diyar e ku nivîskar di hewla rakirin û guhertina wî ewrê reş de ye. Di berhemên xwe yên berê de bi wê sarbûn û hestyariya ku bi xulxulandina xwe nehiştiye dem ji bo Kurdan jî biherike re şer dikir. Di yên îro de jî ji bo îlayê kelîmetulahê nîn be jî bi derdê nû yê Kurdan re şer dike: demokratîzekirina hemû dinyayê. Nav guherî be jî çîrok wek a berê ye. Korbûneke qismî dîsa bi wan girtiye û ji bilî xwe dîsa herkesî dibinin. Bi vê êşa ku wekî şobeyekê bi wan girtiye dîsa ne dem dibe dem û ne jî mekanekî ew dibin xwediyê wê ava dibe. Herwekî berê dîsa kurd mecbûr dimînin ku wê êşê li ser xwe qebûl bikin. Teyrok dîsa ji bilî axa wan bi ser ti devereke din de nagre. Biratiya Ummetê û Biratiya Gellan du nexweşînên weke hev in. Ji yekî yetîm û xerîbên ummetê welidî be ji ya nû jî şoreşgerên cigerpola diwelidin. Ewr dîsa xwe diavêje ser çavên wan û korbûneke qismî dîsa ber deriyê wan girtiye; digre.
Jan Dost, ji bo ewrê avêtiye ser çavên milletê xwe rake, bêpaşerojî û korbûna milletê xwe dinivîse. Bi berhemên xwe erraseya vê şînê tevî hêrs û gazina xwe ya ji berê bêyî xwendekarê wî dilê xwe bi vegotina wî bişewitîne dixwaze heyfa xwe ji kêmasiya aqil ya miletê xwe bistîne. Di vê nivîsandinê de rastiya reel ya jî takekesên reel xwe binizilînin nava berheman jî eger metnê bi wan re estetîkbûna xwe, meşrûiyeta xwe ava kiribe her çiqas şiverêyekê bo polemîkan nîşan bide jî ya girîng ev meşrûiyet e. Loma helbestvan, zirnecî û keftar ê Xwîna Li Ser Minareyê li ser navê edebiyatê digel îşaretên xwe êdî hew karakterên metnê ne.
Sarî û sersariya dîrokê ya li hember milletê xwe di hemû berhemên xwe de bi hêrsa hestê ve girêdide. Hemû romanên Jan Dost, bi mijarên xwe ji bo edebiyateke serkeftî li serê kendalekî disekinin. Metirsî ew e ku bêjeriya wî hevsarê hêrsa hestê ji deste xwe birevîne û giriyokî bibe. Êşa mecbûrî ya ku milletekî li ser xwe daye ferzkirinê nahêle ji bo wî milletî dîrokeke xweser ava bibe û nivîskar bi pey wê dikeve. Bi vê nêzîkbûnê rengê welatperweriya nivîskar xwe di ser hemû romanên wî de dialîne. Nivîskarê ku bi pey wê şopa wenda ketiye çiqas xwedî roleke wêrek be jî stûneke qewî ya ku wê pişta xwe bidê mixabin tune ye. Lewma bîra wê şopê bi destê xwe lê balkêş e bi hestên xwe dikole. Pê re dibîne ku millete wî ji sersariya xwe ji xwe re dîrokeke ava nekiriye û ji dêvla wê bi hestên xwe ji êşê gazinokan ava kiriye.
Belê edebiyata modern xwe ji qeyran û tengezariyê têr dike lê ya Kurdan axleb xwe ji gazinên fediyokî têr dike. Saîqên wê, nimûneyên wê dişibin wê şopê. Lewra ji bo kurdan dîtin û ajotina şopa paşerojê pirr zehmet e.
Jan Dost, bi romana xwe ya nû herwekî yên xwe yên berê Kurdan bi korbûna wan dihisîne û wê berçavka tarî ya ewrê avêtiye ser çavên wan vedişêre dide alî. Bi vê têkilî û pêwendiyê qewmê xwe ji nû ve bi dengê jiyanê ve girêdide. Dema heyî û paşeroja wenda hûrhûrî dike loma barîna hibrê kul e ronkahiya çirayê tarî ye siya sêdarê germ e bêjinga hûr qul e û tiliya xwedê şikestî ye. Serîrakirin û wêrekiya wî ya bi derfetên edebiyatê li dij korbûnê rexenya wî ya herî tund e.