Kurdish women voluntarily deliver books on bikes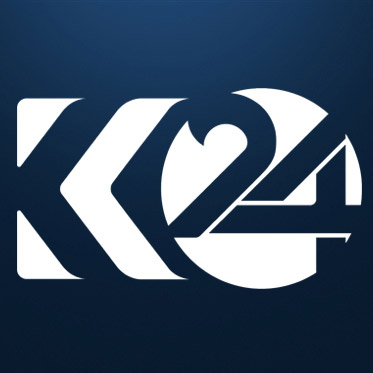 Kurdistan 24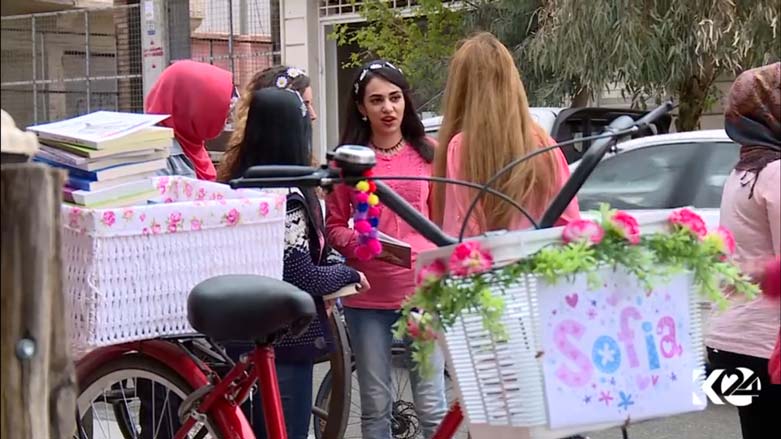 Sofia Group ladies deliver books to people in Sulaimani via bicycles, aiming to enhance the culture of reading in Kurdistan.
ERBIL, Kurdistan Region (Kurdistan24) – Kurdish ladies deliver books on bicycles to people in Sulaimani, aiming to enhance the culture of reading in Kurdistan, said the head of Sofia Group on Monday.
Lanja Khawe, the head of Sofia Group, told Kurdistan24 that distributing books to people via bicycle is one of the many projects at Sofia group.
"We want to encourage the Kurdish society to make reading a habit," Khawe said.
She mentioned that the reason they choose bicycles to take books to the neighborhoods of Sulaimani is because many girls inform them that they are unable to buy them from the Bazaar. "This made my friends and me think about a solution and a new project to make books readily available for readers," Khawe continued. "We chose girlishly-decorated bicycles to deliver our books."
Arazu Ali, another member of the group, stated that the organization introduces books to people who are willing to buy them.
"I feel proud to be part of this group; we try to encourage more women to read books," Ali said.
"It was not easy at the beginning, but now we have so much support from people. We are optimistic that we will achieve what we are aiming for," Ali added.
"We want to send books to all families, especially the new generation and youths because if ladies read books now, it will positively influence their children as it will be part of their culture and lifestyle. Reading will make our society smarter."
She emphasized that the group does not care if the weather is cold or hot; they will continue delivering books to people.
"We try to make a difference in our society. We want children to carry books rather than iPads," Ali concluded.
Reporting by Dalia Kamal and Mewan Dolamari
Editing by Karzan Sulaivany and Ava Homa