YPG spokesperson says Turkey bogged down in Afrin
Brusk Hasaka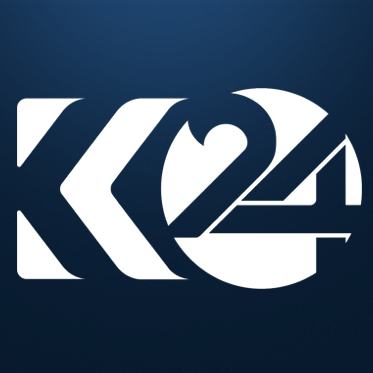 Ari Khalidi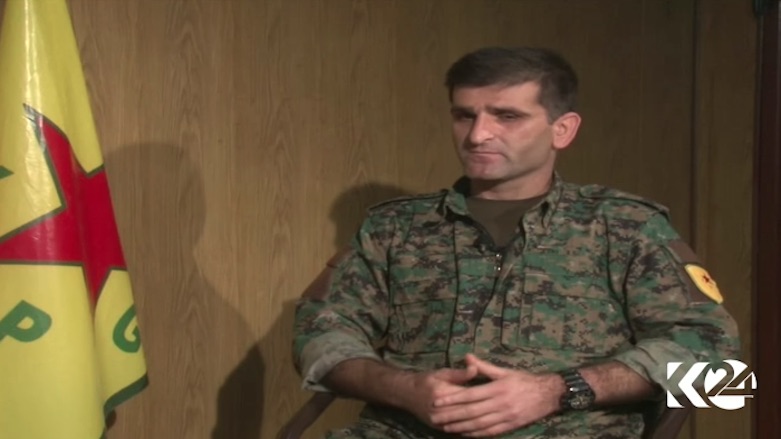 AFRIN, Syrian Kurdistan (Kurdistan 24) – A spokesperson for the US-armed Kurdish People's Protection Units (YPG) on Saturday said the Turkish army got bogged down in its cross-border offensive now entering its fourth week on the enclave of Afrin.
During an exclusive interview with Kurdistan 24 in an undisclosed military headquarters in Afrin, YPG's Brusk Hasaka stated that Ankara's hopes to invade the Kurdish region swiftly failed as his fighters put up what he described as "the resistance of our time" in Syrian Kurdistan (Rojava).
"Despite all the aerial bombardments and ground shelling, all they have managed to seize are 15 villages after 22 days. Turkey is caught in a swamp. They can neither advance nor retreat," he told Kurdistan 24.
'Human losses and destruction'
Civilian casualties continued to rise over 150, he noted, with tens of thousands of others displaced from border areas into central Afrin, a self-declared canton isolated from the rest of the de facto Kurdish autonomous region toward the east.
Ankara has consistently denied any civilian casualties, with President Recep Tayyip Erdogan claiming his army could execute the mission in Afrin "in several days [if it] used all of its warplanes, tanks, and helicopters, leveling everything coming in its way."
The Kurdish military official, however, stated that Afrin's districts of Jandaris, Rajo, and their villages to the west on the border with Turkey saw the most significant infrastructural destruction under intense bombing.
"To the end of a quick conquest, Ankara resumes its campaign of airstrikes," he said, pointing out the asymmetrical aspect of Turkey's undeclared war on the Syrian Kurds with hi-tech, advanced military hardware the former was using.
One target that could potentially bring havoc to population centers, Hasaka warned, was Maydanki Dam whose surroundings witnessed attacks over the past month, just 30 kilometers (18 miles) north of central Afrin.
"If that dam explodes, all of Afrin will be submerged in water," he said.
He reminded of damage water pumping stations, food depots, schools, mosques, cemeteries, and historic sites including the Iron Age temple of Ain Dara received as a result of Turkish air strikes.
"They are even afraid of our martyrs," he said, reminding of Turkish-backed rebels' mutilation of the body of a female Kurdish fighter killed in clashes.
'A NATO ally allied with al-Qaeda'
The Kurdish commander estimated there were 32 different factions under the umbrella of the Free Syrian Army (FSA) staging the assault on the isolated Afrin, relatively the most peaceful part of war-torn Syria until Turkey launched its attack in the name of fighting "terrorism."
"The main components of the Turkish-backed groups are Jabhat al-Nusra al-Qaeda's Syrian branch which rebranded itself as Hay'at Tahrir al-Sham, Ahrar al-Sham, senior Afghan [Taliban] members, and Turkistan Islamic Party from China's Turkic Uyghurs," Hasaka said.
He counted the Islamic State (IS) among them, which his group along with the US-led coalition defeated in dozens of battles across swaths of land in eastern and northern Syria, including Raqqa and Manbij, two cities that had become the center for plotting attacks in Western countries.
He said NATO ally Turkey found itself in an awkward position because of its partnership with Islamist groups ideologically and security-wise threatening Western nations.
Although the US and Europe have urged Turkey restraint, they refrained from voicing an outright rejection of Ankara's campaign against the Kurds.
'Afrin: A victim of Idlib deal'
"Turkey wants to create a zone stretching from Azaz to Idlib," the YPG spokesperson observed, mentioning the last of two important Syrian rebel-held territories east and south of Afrin respectively.
Although Russia, which has control over the Syrian airspace, gave the green light to Ankara, such a prospect would endanger the government-held city of Aleppo as well.
"Afrin is a victim of Idlib," he alleged, referring to Turkey's deal with the Syrian regimes' primary sponsors Russia and Iran to harness groups it backs in Idlib Province.
'Ankara threatening ethnic cleansing'
Using its Syrian proxies, Hasaka said, Ankara wanted to ferment hatred and create a conflict between the Kurdish and Arab components of Syria.
The Turkish government was also threatening an ethnic cleansing of the Kurds from their homeland, targeting religious minorities to resettle Islamist groups and people not from the region, he said.
"Afrin is in the hearts of everyone in all four parts of Kurdistan and the diaspora. Afrin might be a small region, but it is big enough to defy NATO's second-largest army and its al-Qaeda gangs," he said.
Editing by Karzan Sulaivany
(Kurdistan 24's correspondent Akram Salih and his team conducted the interview)