US: Turkish Troops will not enter Manbij
According to the US "roadmap" with Turkey, Turkish troops will not enter Manbij, Eric Pahon, a Defense Department Spokesman, said on Monday.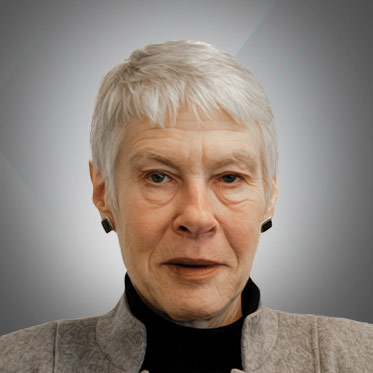 Laurie Mylroie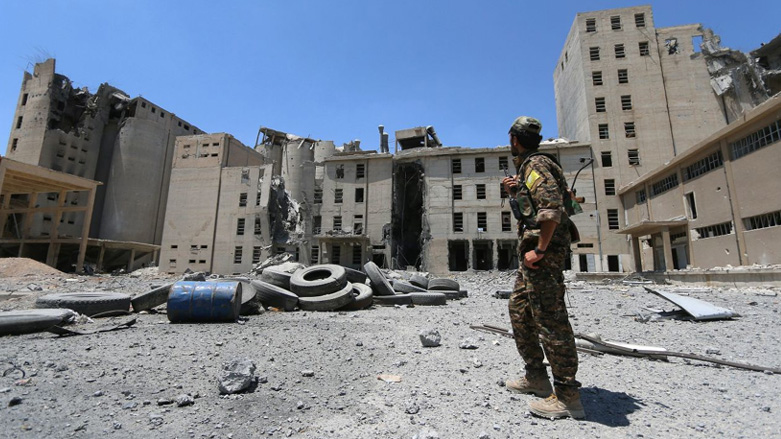 WASHINGTON DC (Kurdistan 24) - According to the US "roadmap" with Turkey, Turkish troops will not enter Manbij, Eric Pahon, a Defense Department Spokesman, said on Monday.
Pressed to clarify exactly what he meant, Pahon responded, "For the foreseeable future," they "will not be in the city limits of Manbij."
Pahon explained that the Manbij roadmap which Secretary of State Mike Pompeo reached with his Turkish counterpart in early June was a "general agreement" between the two parties "to work together," but the original accord lacked details.
Pahon, colloquially describing the process of working out those details to two Pentagon reporters, suggested that it went something like this: "Cool, we're going to work together. We're going to figure this out."
"What do you guys want?" was the next step. "Here's what we want."
As Pahon summarized it, "We've been building the plane as it flies."
One key element of the road-map involves joint patrols between US and Turkish forces. Those patrols—which will be conducted outside the city—have not yet begun, however, because a number of logistical issues remain to be resolved.
We have "put equipment into Turkey to start training" for the patrols, and we have "established the training site," Pahon said. "We sent personnel there" too.
"Yet we still have to figure out things such as: "How are we going to talk on radios, what kind of call signs are we going to use, how are we going to employ weapons systems."
Pahon acknowledged that for "a while," the situation in Manbij had been "tense," but "we're working that out."
Pahon's remarks follow criticism from Turkish President Recep Tayyip Erdogan, who told reporters last Monday, "The job is being delayed."
"The agreement that we reached is not being implemented in the right direction," Erdogan complained.
As Pahon noted, however, the training and coordination necessary to conduct joint patrols "is not simple."
Turkish officials claim that the roadmap was supposed to be implemented within 90 days from the June 4 agreement, but as Pahon explained, "It's a pretty complex problem."
"We didn't get it done by 90 days," but progress is being made, he affirmed.
Pahon also explained why US and Turkish officials have presented very different pictures of another aspect of the roadmap, involving the Kurdish People's Protection Units (YPG), who constitute the leadership of the Syrian Democratic Forces (SDF), the main US partner in the fight against the Islamic State (IS) in Syria.
Turkey views the YPG as the Syrian arm of the Kurdistan Workers' Party (PKK), which both Turkey and the US consider a terrorist group. However, the US sees the YPG as a separate entity.
According to the roadmap, the YPG is to leave Manbij and move east of the Euphrates River.
On August 28, General Joseph Dunford, Chairman of the Joint Chiefs of Staff (JCS), told reporters there are "very few" members of the YPG "left in Manbij, if any."
But a week later, Turkey's Defense Minister, Hulusi Akar, complained about the YPG's continued presence in Manbij.
"I think Dunford was referring to the uniformed YPG" that had been in the area to help provide security, Pahon explained. However, the issue for Turkish officials is what they claim to be YPG members still on the Manbij Military Council (MMC.)
Part of the process, "going on right now," is how to figure out a process for vetting MCC members that "Turkey agrees with, that we agree with, and the people of Manbij agree with," Pahon said.
So "if there are really bad people serving there, we get them out, but we keep the good ones."
"We don't want to clean house for no apparent reason," Pahon continued. "We need a way to verify" who is a "bad person."
The MMC is "majority Arab," he explained, but it includes some Kurdish representatives, and that has been something of a "sticking point."
Manbij itself is 60 percent Arab, with the remaining 40 percent a mix of Kurds, Turkmen, and Circassian, according to US demographic statistics. The MMC reflects that balance, as does the Manbij Civil Council, the locally elected governing council.
The administration of Manbij, following IS' defeat there, has been a notable success. Sen. Jeanne Shaheen (D, New Hampshire) visited Manbij last month, along with Sen. Lindsey Graham (R, South Carolina), and described a thriving city.
"People were out. Kids were playing in the streets. Women were walking around," Shaheen said on US television. "We need to make sure that that continues."
What Pahon said on Monday very much echoed what Dunford had told reporters two weeks ago, when the JCS Chairman affirmed that future "governance in Manbij" will be "provided by people who are from Manbij," regardless of "their ethnicity."
Editing by Nadia Riva