Erdogan threatens Kurds, but overshadowed by Charlie Hebdo
For the second time this week, Turkish President Recep Tayyip Erdogan, on Wednesday, threatened to attack Syria's Kurds, the main partner of the US-led Coalition in Syria against ISIS.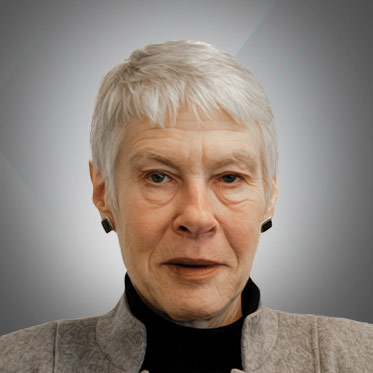 Laurie Mylroie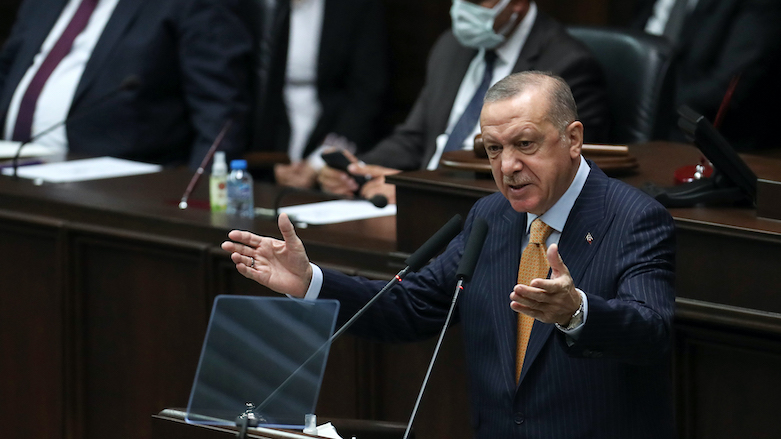 WASHINGTON DC (Kurdistan 24) – For the second time this week, Turkish President Recep Tayyip Erdogan, on Wednesday, threatened to attack Syria's Kurds, the main partner of the US-led Coalition in Syria against the so-called Islamic State.
"We see that the terrorist organization's presence and the threats against our country continue to increase in areas not under our control across our Syrian border, despite all the promises given to us," Erdogan said in an address to a meeting of his Justice and Development Party's (AKP) parliamentary group, as he spoke of the Kurdish-led Syrian Democratic Forces (SDF.)
"Unless the promises given to us are delivered, and all the terrorists there are driven out of the line we have determined, I would like to reiterate that we have legitimate cause to take action whenever we deem necessary," Erdogan continued, as he affirmed, "Turkey has sufficient power to clear, if need be, all terrorist organizations from Syria."
Just four days before, on Saturday, Erdogan also threatened to attack the SDF, as he addressed a provincial AKP Congress in the central Anatolian city of Kayseri.
Read More: Turkish president threatens Syrian Kurds amid increasing clashes in northeast Syria
There has been a recent increase in Turkish cross-border attacks, particularly near Ain al-Issa and Manbij, making Erdogan's words appear ominous.
Charlie Hebdo
Mostly, however, Erdogan's speech was devoted to a litany of complaints against the West, particularly Europe, and especially France, and his threat to the Kurds has received relatively little attention.
This week's issue of the French satirical magazine, Charlie Hebdo, published on Wednesday, featured a caricature of Erdogan on its cover: the Turkish president, wearing a t-shirt and underwear, lifting a woman's burqa to reveal her backside.
Erdogan called it a "disgusting attack" and charged that the West wanted "to relaunch the Crusades."
The trial of accomplices to the men who carried out the 2015 attack against Charlie Hebdo began last month, and the magazine reprinted the original cartoons that precipitated the assault.
Since then, two more attacks have followed. They include the Oct. 16 beheading of a middle-school teacher, Samuel Paty, who used the cartoons to explain French secularism to his class.
France has responded to those attacks with a broad strategy to counter Islamic radicalism. As part of that effort, President Emmanuel Macron explained that he would be introducing legislation to strengthen French secularism. In that address, he described Islam as "a religion that is in crisis all over the world today."
Erdogan responded with vocal criticism of the French measures, even charging that Macron needed "some sort of mental treatment."
Widespread protests and the boycott of French goods have followed, including in Bangladesh, the Gaza Strip, Israel, Jordan, Kuwait, Morocco, Pakistan, Tunisia, and the United Arab Emirates, in addition to Iraq and Turkey itself.
But European leaders have firmly backed Macron. Ursula von der Leyen, President of the European Commission, tweeted, "We stand by France's side in the wake of the terrorist attack that killed Samuel Paty," and the leaders of Germany, Italy, and the Netherlands have all affirmed their support for France, as did Britain's Foreign Secretary.
That may help explain why so much of Erdogan's address on Wednesday was devoted to attacking Europe—including a tendentious recitation of its colonial history, ending in the charge, "You are murderers, murderers."
Long-Standing French Support for the Kurds
French support for the Kurds goes back to the 1980s, when Danielle Mitterrand, wife of the French President, Francois Mitterrand, took a strong interest in their plight. She was crucial to establishing, in 1982, the Kurdish Institute of Paris (Iraq's Foreign Minister, Dr. Fuad Hussein, was deputy head of the institute from 1987 to 2003.)
Mme. Mitterrand also played a key role in prodding the US to initiate Operation Provide Comfort after the 1991 Gulf War and establish the no-fly zone that followed. Ever since, including under Macron, French leaders have been very sympathetic to and supportive of the Kurds.
Thus, on Wednesday, a Kurdish parliamentary delegation visited the French consulate in Erbil to show their appreciation for French support to Kurdistan.
Along w/ KDP, PUK, Change movement, Christians , Turkman & Azadi blocks at @KurdistanParl visited French consulate & met @O_Decottignies . Reiterated our appreciation for France support to Kurdistan. Multi religious, tolerance & coexistence must be respected. pic.twitter.com/mr5z4JNT55

— Hemin Hawrami (@heminhawrami) October 28, 2020
Yousef Ismail, Director of Media and Policy at the Washington Kurdish Institute, expressed a similar view to Kurdistan 24. "France has played an essential role in supporting the Kurds, defending their land against ISIS terrorists," Ismail said. "France helped the Kurds in 2014 in Syria, when Erdogan said that Kobani will fall to ISIS!"
"In fact, French Muslims under President Macron are much freer than Turkish and Kurdish Muslims under President Erdogan," Ismail continued, as he noted that "Erdogan has labeled his mentor, the Islamic cleric, Abdullah Gulen a 'terrorist.'"
Ismail also expressed his "disappointment" that other Muslims have not paid much attention to Erdogan's threats to attack the Kurds.
"I understand they want to defend their religion, but at the same time, they shouldn't ignore it, when other Muslims are threatened with assault," he concluded.
Editing by Karzan Sulaivany