Pompeo says Iran should leave Syria
US Secretary of State Mike Pompeo on Wednesday called on Iranian forces to leave Syria.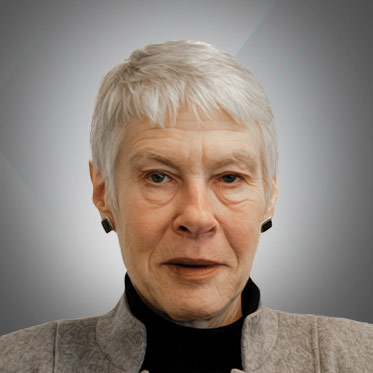 Laurie Mylroie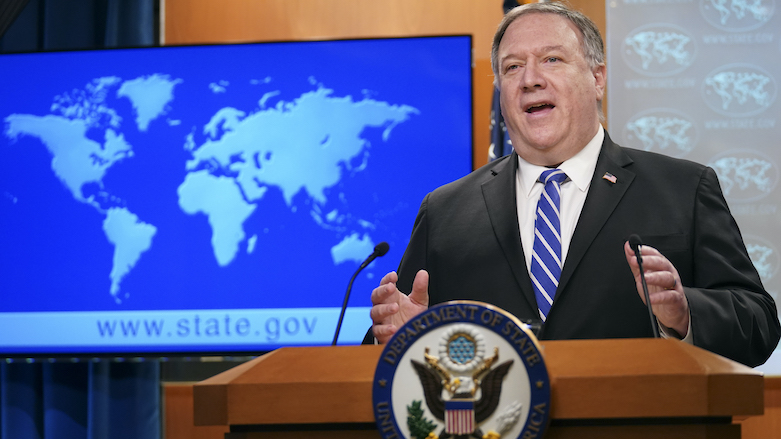 WASHINGTON DC (Kurdistan 24) – US Secretary of State Mike Pompeo on Wednesday called on Iranian forces to leave Syria.
"We have been very clear to the Assad regime, all along, and to the Russians in Syria: the Iranians need to leave," Pompeo told journalists, as he responded to a reporter, who asked him, if he could confirm statements made the day before by Israeli defense officials.
"The Iranians are reducing their troop deployment and vacating bases," they said. They added that the Iranian withdrawal was taking place, because of Israel's military campaign against Tehran and its proxy forces in Syria.
On Monday, the Syrian Observatory for Human Rights reported that air strikes, widely attributed to Israel, near the town of Mayadin, on the Euphrates River, southeast of Deir al-Zor, killed some 14 Iranian and Iraqi fighters.
Syrian state media did not report that assault but said that Israel bombed "military depots" southeast of Aleppo on Monday, as well as a research center. That target, Syria's Scientific Studies and Research Center, is suspected of developing chemical weapons.
"Israel has previously struck several military research facilities believed to have been centers for chemical and biological weapons," the Israeli newspaper, Yediot Aharonot, reported.
Pompeo neither confirmed nor disputed the Israeli claim of a withdrawal of Iranian forces, but he did affirm its necessity.
"They need to leave not only the southwest corner" of Syria "that has a direct and real impact on Israel," Pompeo stated, but they need to leave the country "more broadly."
He strongly criticized Tehran for its support of "what Assad has done that has brutalized and destroyed the lives of hundreds of thousands" and created some seven million refugees.
"The Iranian regime is responsible for that in the same way that the Syrian regime is," Pompeo said, as he emphasized that the Iranian government should use its resources "to take care of its own people in this very difficult time inside the Islamic Republic of Iran," alluding to the country's high number of coronavirus infections.
Pompeo also cited reports earlier this week that Iranian guards along the country's eastern border with Afghanistan had drowned several dozen Afghans who had illegally entered the country.
"I was appalled to see reports last week of Iranian guards on the border of Afghanistan's Herat province abused, tortured, drowned Afghan migrants who dared to cross the border simply in search of food and work," he stated.
"We encourage the Afghan authorities to undertake a full investigation," Pompeo continued, and "work to hold those perpetrators accountable."
The event was widely reported in the Afghan media, and the Afghan parliament has called on Afghan officials to brief the assembly. For its part, Tehran denies that any such incident occurred.
Pompeo also welcomed Germany's recent decision to declare all of Hizbollah, its political wing, as well as its military, a proscribed terrorist organization.
Read More: US welcomes Germany's ban on all Hizbollah activities
The Secretary said he commended "our German friends for banning Hizbollah and taking strong action" against its supporters.
"I hope that all other EU [European Union] member states will follow," he added. Before the German decision, only Britain and Holland had done so.
In 2012, a Hizbollah suicide bombing on a bus in Burgas, Bulgaria, killed five Israelis and a Bulgarian. That attack prompted the EU to declare Hizbollah's military wing a terrorist organization. However, the EU claimed there was a distinction between the political and military wings of the organization, and it did not ban the former.
Editing by Karzan Sulaivany