Erdogan's bodyguards beat Kurdish protestors in Washington
DC police used truncheons against those fighting, including Erdogan's bodyguards one of whom kicked a man lying on the ground.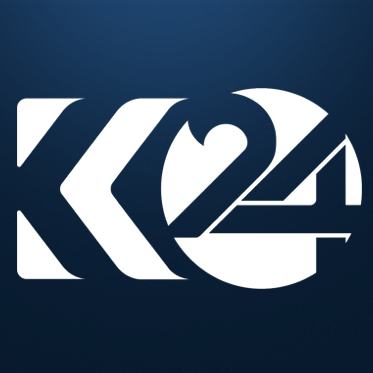 Ari Khalidi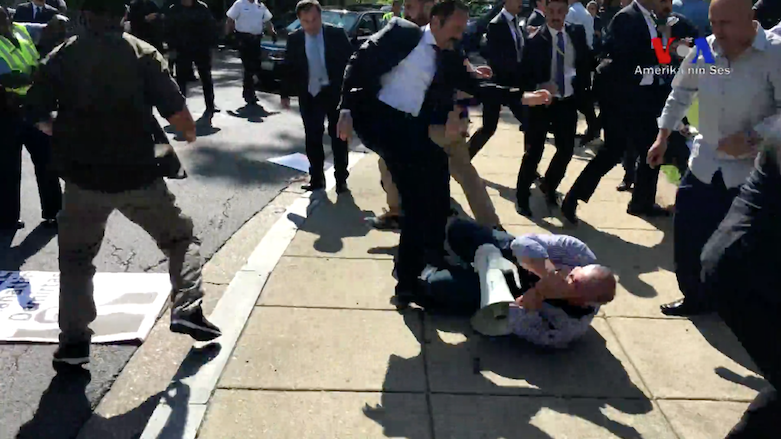 ERBIL, Kurdistan Region (Kurdistan24) - Turkish President Recep Tayyip Erdogan's security on Tuesday got involved in a violent clash between opposing Turkish and Kurdish protestors in Washington DC, kicking and beating up some from the latter group.
At least nine people were hurt, and two were arrested during the brawl that followed Erdogan's earlier meeting in the day with Trump in the White House.
In a video of the skirmishes right across from Turkey's Washington Embassy Residence on the Massachusetts Avenue, several bodyguards wearing official suits with presidential pins are seen attacking demonstrators as DC police try to separate them.
Voice of America's Turkish service which released the video said police used truncheons against those fighting, including Erdogan's bodyguards one of whom kicked a man lying on the ground.
Kurds were waving Kurdistan flags, pictures of the imprisoned co-leader of Turkey's second largest opposition Peoples' Democratic Party (HDP) Selahattin Demirtas as well as banners of the US-allied People's Protection Units (YPG) militia that is fighting the Islamic State (IS) group in Syria.
Next to the Turkish residence where Erdogan paid a visit, Turks were holding their national flag and chanting slogans in support of President.
There was no explanation from DC officials as to how the whole affair that lasted for over 20 minutes began.
Turkish pro-government Yenisafak newspaper claimed "terrorist" Kurdistan Workers' Party (PKK) supporters held a "demonstration without permission."
"As American police officers fell short of [dispersing] the PKK supporters, Presidential security detail got involved and pushed the group away," wrote the paper.
As videos of the violence began circulating on social media, former US Ambassador to the UN Samantha Power who served under the Barack Obama administration held Erdogan responsible.
"Clearly, Erdogan's guards feel complete impunity, drawing on tools of repression they use at home & knowing he has their back, no matter what," Power tweeted, drawing a parallel with police violence in Turkey.
Richard Haass, President of the New York-based think tank Council on Foreign Relations went even further on Twitter.
"Where is WH denunciation of thuggish behavior by Erdogan "security" vs. protesters? Our country, our laws. No way he should be invited back," said Haass, asking the Trump administration to condemn the involvement of Erdogan's bodyguards in the fight.
Editing by Ava Homa