US affirms it will stay in eastern Syria
Amb. James Jeffrey, newly appointed as Secretary of State Mike Pompeo's Representative for Syria Engagement, said on Thursday that the US would maintain troops in eastern Syria until key political objectives are achieved.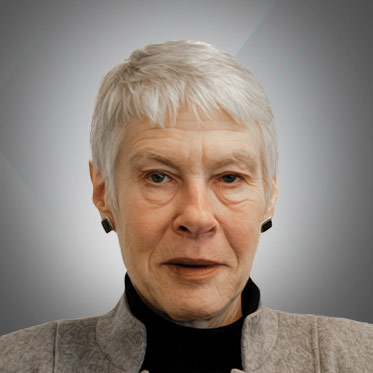 Laurie Mylroie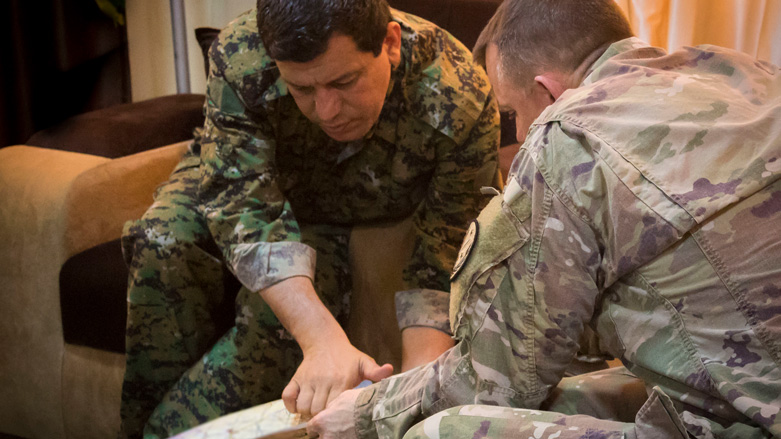 WASHINGTON DC, (Kurdistan 24) - Amb. James Jeffrey, newly appointed as Secretary of State Mike Pompeo's Representative for Syria Engagement, said on Thursday that the US would maintain troops in eastern Syria until key political objectives are achieved.
"We're no longer pulling out by the end of the year," Jeffrey told journalists.
The US has some 2,000 troops east of the Euphrates River, where they have supported the Kurdish-led Syrian Democratic Forces (SDF) in fighting the Islamic State (IS.)
That fight is nearly over, and the question was what should come next. President Donald Trump had said he wanted to bring the soldiers home, but that left two problems for the Trump administration: Iran would likely fill the ensuing vacuum and IS might well return to the areas it once controlled.
The administration's tough new policy toward Iran, as first presented in a speech that Pompeo gave May 21 at the Heritage Foundation, stipulated that "Iran must withdraw all forces under Iranian command throughout the entirety of Syria"—militias, as well as regular troops.
Trump had hoped that Moscow could address the problems that would arise in Syria, if the US withdrew, and he discussed that at length in his July 16 summit with Russian President Vladimir Putin.
A month later, White House National Security Advisor, Amb. John Bolton, met his Russian counterpart in Geneva to follow up on matters raised at the summit.
In a press conference following that meeting, Bolton explained that Iran's presence in Syria had been "a major subject" of discussion and he had rejected the Russian proposal.
Thus, as The Washington Post reported, "growing doubts" about Russia's willingness and ability to force Iran out of Syria are a major factor behind the new, more assertive US posture.
Asked if Trump agreed with it, Jeffrey responded, "I am confident the president is on board with this."
Jeffrey is an experienced diplomat, having been ambassador to Turkey (2008-10) and Iraq (2010-12.) It would be extremely unusual for such a figure to announce a policy that did not have the president's approval.
Indeed, the US shift was presaged by Jeffrey's appointment itself, along with that of Col. Joel Rayburn (US Army, Retired) who was made Pompeo's Special Envoy for Syria at the same time.
Both appointments were announced a week ago, on August 31, and they were accompanied by the declaration of a reinvigorated US commitment to the "Geneva Process," the UN-led talks on Syria's political future, in which the Trump administration had earlier shown limited interest.
Jeffrey's brief involves that issue, and it is limited to Syria west of the Euphrates.
A State Department official explained to Kurdistan 24 that "Jeffrey will serve as the Secretary's Advisor for, and the Department's primary contact on, all aspects of the Syria conflict apart from the Syria components of the D-ISIS campaign which will remain with the Special Presidential Envoy for the Global Coalition to Defeat ISIS, Brett McGurk."
The "Syria components of the D-ISIS campaign" involve, above all, the area east of the Euphrates, where Coalition forces are working on stabilization efforts, in conjunction with their local partners, as well as defeating IS' last remnants in the Middle Euphrates River Valley."
The State Department official further explained that "Jeffrey will work closely with the Under Secretary of State for Political Affairs, as well as the Near Eastern and European Bureaus on this issue," as "given the countries involved as well as its horrific effects, from terrorism to refugees, cuts across geographic bureaus and thus requires high level coordination."
Ankara has made little secret of its dislike of McGurk, while it does like Jeffrey. However, Turkish authorities appear to have misunderstood Jeffrey's responsibilities.
Turkish President Recep Tayyip Erdogan said on Tuesday, as he returned to Ankara from a three-day visit to Kyrgyzstan, "I see it as an appropriate decision to appoint Jeffrey to the region."
"Our friendship with him dates back to his time as the ambassador," Erdogan continued. "To me, it is a correct name that can't be compared with the previous person," alluding to McGurk.
On Friday, while hosting Erdogan and Putin at a summit on Syria, Iranian President Hassan Rouhani appeared to offer Tehran's first response to the clarification of US policy, as presented by Jeffrey the day before.
Rouhani demanded an immediate withdrawal of US forces from Syria, adding, "We have to force the United States to leave."