Pentagon: Manbij residents to govern Manbij
Gen. Joseph Dunford, Chairman of the Joint Chiefs of Staff, says the future "governance in Manbij" will be "provided by people who are from Manbij," regardless of "their ethnicity."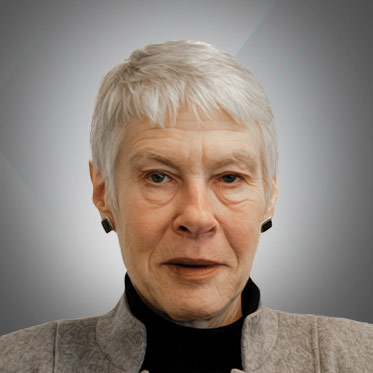 Laurie Mylroie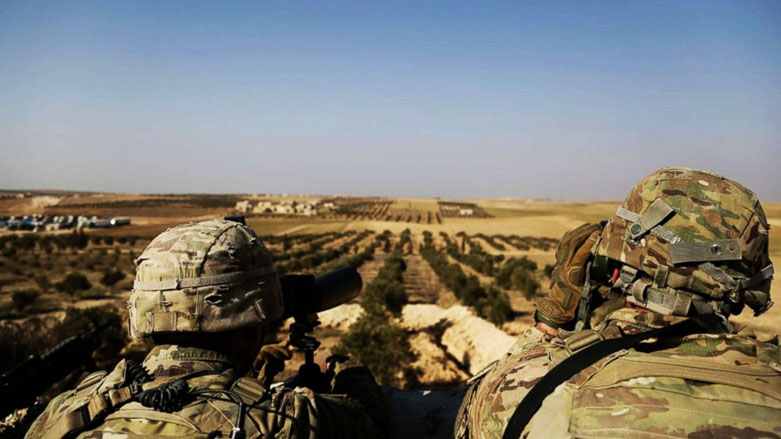 WASHINGTON DC (Kurdistan 24) - Gen. Joseph Dunford, Chairman of the Joint Chiefs of Staff, told reporters on Tuesday that future "governance in Manbij" will be "provided by people who are from Manbij," regardless of "their ethnicity."
That is part of the understanding the US has reached with Turkey, Dunford explained, as he responded to a question from state-owned Turkish media.
Dunford's statement was the clearest, most authoritative explanation from a US official of how the US envisaged the future of Manbij, following the defeat of the Islamic State (IS) in Syria.
The Syrian Democratic Forces (SDF), led by the Kurdish People's Protection Units (YPG), have been America's principal partner in the fight against IS in Syria.
However, Ankara claims that the YPG is merely the Syrian arm of the Turkish Kurdistan Workers' Party (PKK), which both the US and Turkish governments consider a terrorist organization, and Ankara and Washington have long been at odds over the US partnership with the SDF.
Dunford emphasized that there are "very few" members of the YPG "left in Manbij, if any."
"The vast majority of the YPG are east of the Euphrates River," he said, as if dismissing Ankara's complaints on that score.
Dunford also described the coordination between the US and Turkey over the Syrian city.
"About two months ago, we began to work with the Turks, more broadly, on the security situation in northern Syria," but we "focused on Manbij," he said.
The understanding between the US and Turkey over Manbij involves two phases.
In the first phase, each party conducts independent patrols. That phase began June 18 and involves patrols outside of the city.
The second phase, Dunford explained, will involve joint patrols between US and Turkish forces.
But those patrols "are still not designed to go into the city," Col. Sean Ryan, Spokesman for the US led Coalition against IS, told Kurdistan 24.
"They are just going from individual patrols to joint patrols," he said.
Dunford also described the several steps that still remain, before joint patrolling can begin.
"In order to do combined patrols," he said, "we need a command and control construct set up."
"We need joint training to be done in Turkey. And we need an agreement on rules of engagement and other details of the patrolling," Dunford explained. That is "ongoing."
Dunford affirmed that Turkey and the US were "both satisfied" with the "pace of our planning." And he emphasized, "Most importantly, security is being provided in Syria."
"We're talking about making some refinements to that security in the future," Dunford added, without providing further detail.
Secretary of Defense Jim Mattis explained that the US was still "working on a number of issues" with Turkey. He spoke just yesterday by telephone with the Turkish Defense Minister, and "we had very candid discussions."
"We're working our way forward," Mattis said.
Of course, the success of such an arrangement depends on the US-led Coalition remaining in eastern Syria for some time to come.
President Donald Trump would like to withdraw US forces from Syria, but there are two problems with that.
One is ensuring that IS does not reemerge in Syria, and the other is ensuring that Iran does not fill the vacuum that would be left, if the Coalition withdrew.
At his July 16 summit with Russian President Vladimir Putin, Trump explored the possibility of reaching an understanding, in which Russia would force Iranian forces to leave Syria, while it would be Damascus, presumably, that ensured IS did not re-emerge in that area.
Amb. John Bolton, White House National Security Adviser, met with his Russian counterpart Nikolai Patrushev in Geneva last week for five hours. That issue was "a major subject of conversation," Bolton explained at a press conference afterwards.
But the two senior advisers reached no agreement, and Bolton said afterwards that any deal with Russia to end Iran's military presence in Syria "is far from easy to achieve."
Mattis echoed that sentiment on Tuesday.
Indeed, speaking last month, just days after the Helsinki summit, Dan Coats, Director of National Intelligence, said, "We have assessed that it is unlikely Russia has the will or the capability to fully implement and counter-Iranian decisions and influence" in Syria.
Moreover, both Mattis and Dunford emphasized on Tuesday that the fight in Syria against IS is not yet finished.
There is "one major area in the Middle Euphrates River Valley that still has a significant [IS] presence," Dunford said. "So in the near-term," we are working with the SDF "to clear that one remaining area."