Russian dexterity and US rigidity in the Middle East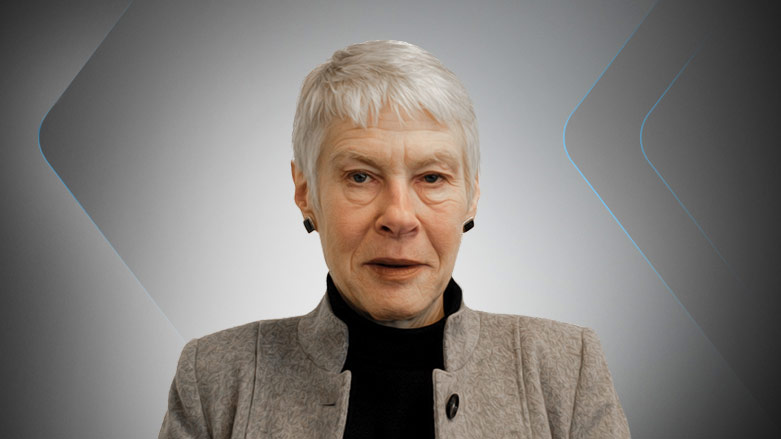 Last week, Nechirvan Barzani, Prime Minister of the Kurdistan Regional Government (KRG), led a delegation to Russia's premier economic conference, the St. Petersburg International Economic Forum (SPIEF.)
In St. Petersburg, the KRG concluded several agreements with the Russian oil company, Rosneft. Altogether, they amounted to the largest deal completed during the forum.
Rosneft's spokesman described its understandings with the KRG as "a strategic investment in one of the most strategically developing regions."
Subsequently, Barzani met with Foreign Minister Sergei Lavrov, who said that Russia is "paying special attention to the development of the situation in the region and the Kurdish issue overall." Barzani also met briefly with Russian President Vladimir Putin.
As the spokesman for the KRG delegation Safeen Dizayee put it, Russia had "a long absence" and "is now returning to the region, and with a big force."
None of the top US officials in the Trump administration have yet met with a Kurdish delegation. President Donald Trump did see Dr. Fuad Hussein, chief of staff to KRG President Masoud Barzani when Hussein traveled to Washington as part of an Iraqi delegation in March.
Gen. H.R. McMaster, along with other senior White House officials, met with Masrour Barzani, Chancellor of the Kurdistan Regional Council, when he visited Washington last month.
But it ends there. Putin appears nimble and flexible, America's leadership, rigid and formal.
In December, Putin held his annual, marathon, hours-long press conference. Kurdistan24's Moscow correspondent attended, wearing traditional Kurdish clothes.
Putin called on him, "That young man is so beautifully dressed, it is impossible to pass over him." Putin answered the question—about Kurdish self-determination—saying, "Russia has always had a special and very good relationship with the Kurds," who have "had a very difficult past."
Russia's position on Kurdish independence, as Putin explained, is that it is for Baghdad and Erbil to decide. "We will not interfere in the domestic affairs of Iraq."
The US, by contrast, still seems hung up on its long-standing "One-Iraq" policy. No senior official has publicly stated as clearly as Putin that Kurdish independence is a matter to be determined between Erbil and Baghdad.
Rosneft is tied closely to the Russian government. Rosneft's big oil deal was concluded in coordination with said government. The US has had the opposite attitude.
In 2011, Exxon-Mobil became the first big oil company to conclude an agreement with the KRG. The State Department advised against doing so, telling the oil giant it should wait for passage of Iraqi legislation on nation-wide oil investments.
"We told them we thought that was the best course of action," then-State Department spokeswoman Victoria Nuland told the Washington Post.
That legislation—the Federal Oil and Draft Law—has yet to become law!
As Stratford, a major US geopolitical intelligence company, recently explained, "after just over 10 years of debate, amendment and repeated rejection in Parliament, Iraq's landmark oil bill is no closer to passing."
In short, State Department policy subordinates the Kurdistan Region to the dysfunctionality of the Baghdad government in the name of "One-Iraq."
Russian policy does not appear limited by that chimera.
In the last few years, Putin has played a deft hand in the Middle East, taking advantage of a US policy that, at times, seemed disconnected from reality.
Barack Obama never had a serious policy on Syria. In 2011, against the advice of CIA Director David Petraeus and Secretary of State Hillary Clinton, he balked at supporting a meaningful "train-and-equip" program for the Syrian opposition that would have enabled them to take on the regime.
Four years later, as the revolt continued indecisively, Russia's military intervention in Syria began. Moscow simply ignored repeated warnings against supporting the Assad regime. As the balance of power in Syria shifted, the UN-sponsored talks in Geneva became ever more irrelevant.
Whether it remains the US position that Assad must go is unclear, even as it is difficult to see that happening anytime soon. And Moscow now leads talks in Astana on Syria's future, which parallel the Geneva talks, if they have not yet usurped them.
The White House has laid out a policy in the Middle East substantially different from Obama's. The US seeks to confront Iran, rather than appease it. It has dropped its emphasis on democracy and human rights and embraced Saudi Arabia.
But the Trump administration has yet to articulate coherent policies on Syria, where no palatable option may be left, and on Iraq, where it still appears committed to a profoundly flawed regime in Baghdad.
Yet Trump, himself, seems to know better. Shortly after becoming president, he stated some profound truths in an ABC News interview. "When we left Iraq, it wasn't a government," he said, and "it's not a government now."
"Iran is taking over Iraq," Trump added, referring to Baghdad's strong sectarianism. "That's essentially what happened."
Laurie Mylroie is a Washington DC correspondent for Kurdistan24.
The views expressed in this article are those of the author and do not necessarily reflect the position of Kurdistan24.