Masrour Barzani: Why self-determination allowed for others, forbidden for Kurds
Kurdistan Security Chancellor emphasized the establishment of Kurdish independence and questioned the international double standard that supports self-determinationfor Arabs, Iranians, and Turks, but not for Kurds.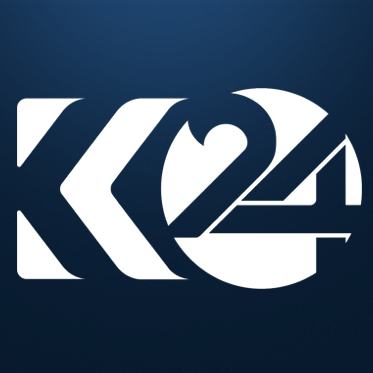 Sangar Ali
ERBIL, Kurdistan Region (Kurdistan24) – On Friday, Kurdistan Security Chancellor emphasized the establishment of the Kurdish state and questioned international double standards that allow self-determination for Arab, Iranian, and Turks, but not for Kurds.
Kurdistan Region Security Council (KRSC) Chancellor Masrour Barzani who is also the Chairman of the Board of Trustees of the American University of Kurdistan (AUK)–Duhok gave the opening speech at the inaugural conference of "Independence of Kurdistan: Challenges and Opportunities" on Thursday.
He pointed out that self-determination is a natural right of Kurds who deserve to decide on their future.
"Many of us here today carry bitter stories of our horrific path on the successive regimes of Iraq and beyond, as the world simply looked on," Barzani said.
"The path forward must be on the pint by a realistic dialogue between the Kurdish leadership and moderate forces in Baghdad for a mechanism to shape our future relations based on good neighborly ties and mutual interests," he added.
On Friday, Chancellor Barzani also made the closing remarks of the conference, explaining why self-determination referendum and the establishment of Kurdistan as an independent country is necessary. "Regarding the risk of declaring independence, our [Kurds'] past is full of atrocities and genocides. We didn't declare independence but yet we were treated barbarically."
Commenting on whether Kurdistan independence will create instability in the Region, Barzani said the region itself is unstable and almost never been stable in the past, claiming the regional countries have continuously been in war either internally or outside of their borders.
There has never been a Kurdish state to assume that it will create instability. Kurds have experienced the absence of a Kurdish state in the region that has brought many atrocities to the Kurds, he continued. 'We are confident' that the presence of a Kurdish state will develop Kurdish cause and promote stability in the Middle East.
"For the people of the Kurdistan Region, the risk of not declaring Kurdish independence is much more than declaring it because we have already seen and experienced it in the past," the Chairman highlighted.
Chancellor Barzani noted that in a country where Kurds do not have independence, their rights have been continuously denied. "It is not only a risk, but it is also something that we have experience and lived with."
He also reminded the audiences that when the genocide campaigns against Kurdish people in the past were initiated and carried on, no country in the world defended Kurds because they did not have a country. "But when Iraq annexed Kuwait [in 1991] the international community immediately reacted because Kuwait was a sovereign state."
According to him, when Kurds ask for establishing an independent Kurdistan, they are not creating a problem but resolving one.
"We are obliged to call for an independent Kurdistan to protect ourselves [from the repetition of atrocities, genocides and chemical attacks against Kurds]. They [Baghdad] have obliged us to ask for independence because they haven't accepted us [Kurds] as an equal citizen; they haven't been ready to respect us and protect our lives."
The Chancellor also acknowledged that the international law does not support and protect nations, but only sovereign states. "If they do, we as Kurds haven't seen the international law to support and protect us from the atrocities committed against us throughout history."
Moreover, he expressed respect to Arab, Persian and Turkish people and stated, "They also tell us that Kurds are our brothers, but my question is: Why the things that are accepted for you are forbidden for us [Kurds]… Why do you subordinate us? Why should we accept the minimum?" said Barzani, referring to the right to self-determination.
He also reminded the people of the Kurdistan Region that if they do not move toward independence now, they should blame themselves not anyone else in the future.
"We would like to have good relations with Baghdad, Tehran, Ankara, and Damascus. We want to be equals," Chancellor Barzani concluded.
Chancellor Barzani's closing remarks in Kurdish
Editing by Ava Homa