Iran, IS, Al-Qaeda good at dividing communities: White House National Security Advisor
Although US officials criticize Iran for dividing communities, and establishing influence in Iraq and Syria, their inaction last week allowed Iran to achieve those very goals.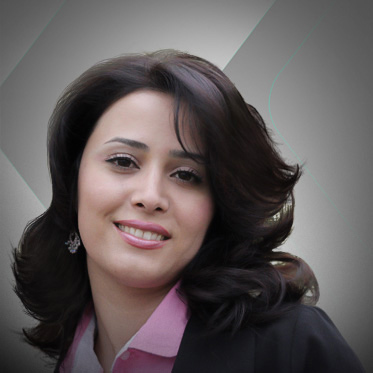 Ava Homa
WASHINGTON DC, United States (Kurdistan 24) - Lieutenant General H.R. McMaster, the 26th Assistant to the President for National Security Affairs said on Thursday that Iran uses conflict to pursue hegemonic game.
Speaking at the 2017 Foundation for Defense of Democracies (FDD) National Security Summit, McMaster said: "Iran is very good at pitting communities against each other."
"It is a hegemonic design and a threat they share with ISIS & Al-Qaeda," White House National Security Advisor said, referring to Iran's meddling in neighboring Iraq and Syria.
Lieutenant General McMaster, speaking about the Kirkuk take over through Iraqi and Iranian-trained Shia militia, said that "Iran has to stop using illegal armed groups in Iraq at the expense of regional security and stability."
McMaster emphasized United State's interest in a unified Iraq but provided that the country could free itself from Iranian influence.
"What we would like to see in Iraq is a stable Iraq that is not aligned with Iran," he said.
He also said nobody should do business with Iran's Revoluntaiory Guards (IRGC) that Trump considers designating as a terrorist group.
McMaster said IRGC was a "great narcotic trafficking organization."
Mike Pompeo the Director of the Central Intelligence Agency (CIA) also spoke at the FDD Summit and said that he saw Iran at the heart of Kirkuk problem but also many other problems in the Middle East.
"The president [Donal Trump] has come to view the threat from Iran is at the center of so much of the turmoil that bogs us down in lots of places in the Middle East," Pompeo said.
"You can see the impact that they are having today in northern Iraq. The threat that they pose to US forces. We had an incident last week," CIA director said.
Answering interviewer Juan C. Zarate's point that reports indicated that Iranian Quds' commander Qassem Soleimani was in Kirkuk this week, Pompeo interjected, "I'm aware of that."
Pompeo mentioned other Iran's growing influence on groups such as the Lebanese Hezbollah, Houthis in Yemen, and Shiite militias in Iraq known as People Mobilization Forces (PMF) or Hash Al-Sha'abi.
He also criticized the Iran deal and added that it has not in reality curtailed "Iranian adventurism, the terror threat, [and] malignant behavior."
Despite the US emphasize on containing Iran, their goal of "ensuring that the Abadi government in Iraq is successful," has offered leeways to Iran to assist in a swift takeover of Kirkuk which has displaced some 100,000 Kurds.
The US officials criticize Iran for dividing communities, including Kurds, and establishing influence in Iraq and Syria. But Washington's inaction in Kirkuk allowed Iran to achieve those very goals.
"The conflict in Kirkuk offers further evidence of Iran's steady rise," said Emma Sky, author of "The Unraveling: High Hopes and Missed Opportunities in Iraq" who served in Iraq from 2003 to 2004 as the governorate coordinator of Kirkuk.
"Iran is showing everyone in the region that it is the indispensable ally—not the United States. It is securing its corridors across Iraq and Syria, mediating between the different groups on the ground, while the United States occupies a shrinking space," Sky wrote.
She added that Iran mediated a deal between PUK and the Iraqi government and guided the Shia militias supporting the Iraqis.
"Iran has every interest in maintaining these militias—making it increasingly difficult for any Iraqi prime minister to demobilize them. And Turkey, which used to be a U.S. ally, is moving closer to Iran and Russia," Sky said.